What are the Best Tips for Freezing Tomatoes?
Freezing tomatoes is a great way to preserve ripe summer tomatoes so that they can be used in the winter months. Typically, freezing preserves more nutrients than canning, and it allows cooks to freeze tomatoes essentially as-is, which means that they can be used in lots of different ways. All types of tomatoes can be frozen, but it is important to remember that freezing will make tomatoes mushy, so frozen tomatoes are best used in soups, sauces, stews, and other dishes where the mushiness will not be a problem.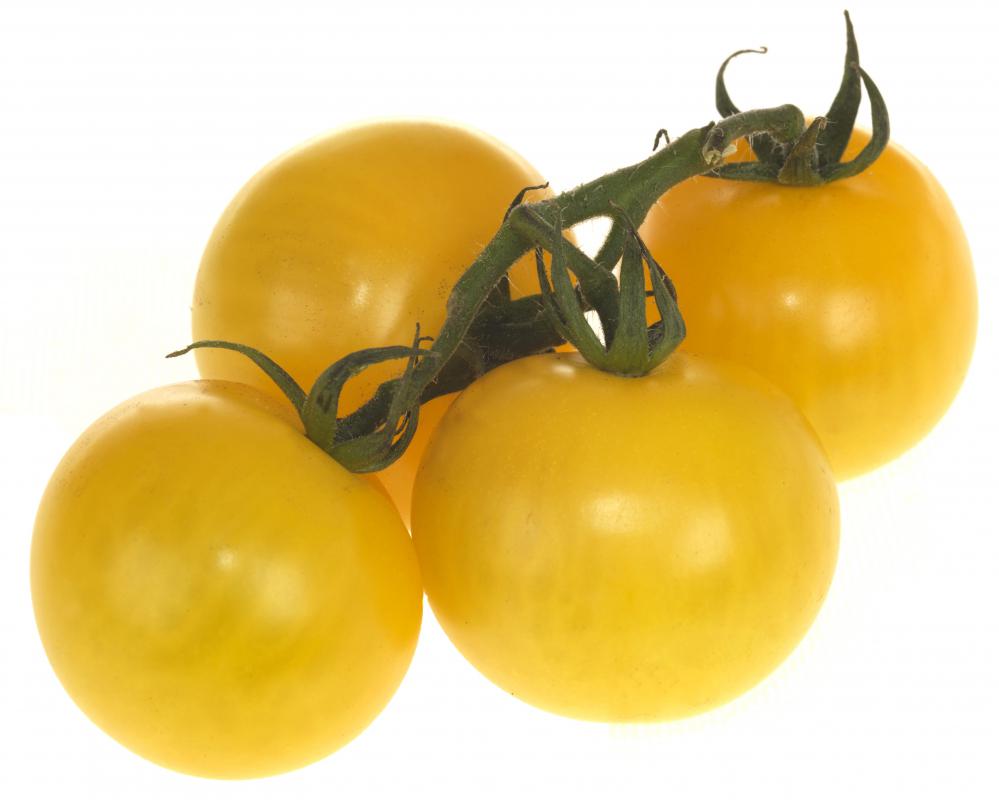 The key thing to know when freezing tomatoes is that it is important to start out with high quality tomatoes. The tomatoes should be thoroughly ripe, but still firm, without any green spots or signs of rot. Vine-ripened tomatoes are usually the best for freezing. Once the tomatoes are selected, they should be washed and dried thoroughly before being frozen.
Once the fruits have been washed, their stem scars can be removed, and there are several options for freezing tomatoes which can be considered. To freeze the tomatoes whole, place them stem end down on a cookie sheet and stick them in the freezer for 24 hours. After the tomatoes have frozen through, they can be bagged or placed in freezer-safe containers. Whole frozen tomatoes can be used in a number of recipes.
The tomatoes can also be chopped for convenience, in which case they should be drained in a colander and then packed in freezer bags. Tomato puree is also an option, if the tomatoes will be used in soups and stocks, as puree freezes and thaws well. Cooks who know that they will only need a little bit of puree at a time may want to consider freezing the puree in an ice cube tray or in small bags.
It is possible to freeze tomatoes with or without their skins. To skin tomatoes quickly and easily, blanch them in boiling water for a minute and run them under cool water before tugging gently on the skins. The skins will slip right off, leaving behind whole tomatoes. If freezing tomatoes in their skins, cooks may want to remember that skins can get chewy with prolonged freezing.
When freezing tomatoes, it's a good idea to mark the date and the variety frozen on the container. Frozen tomatoes will keep for around a year if the temperatures in the freezer remain consistent and the freezer is not overcrowded. It's handy to know which type of tomato is in a given container, as different types are suitable for different purposes, and cooks may not be able to remember which container holds which after a few months.