What Are the Best Tips for Eyelash Repair?
Many misfortunes can befall the eyelash. The tiny hairs may be frayed, discolored, or even snatched away from their eyelid home. Moisture and minerals can become heroes in these cases. Gentle maintenance with specialty eyelash products is also helpful. In more severe cases of eyelash loss, eyelash transplants or artificial eyelashes may be needed.
Individuals may desire long and thick eyelashes for aesthetic reasons, but these small hairs play an important protective role as well. Eyelashes can filter out harmful particles that come near the eye. They also instigate eyelid closure when they are touched, which provides further eye protection. On the negative side, eyelids are fragile. Further, eyelash damage leads to slow regrowth.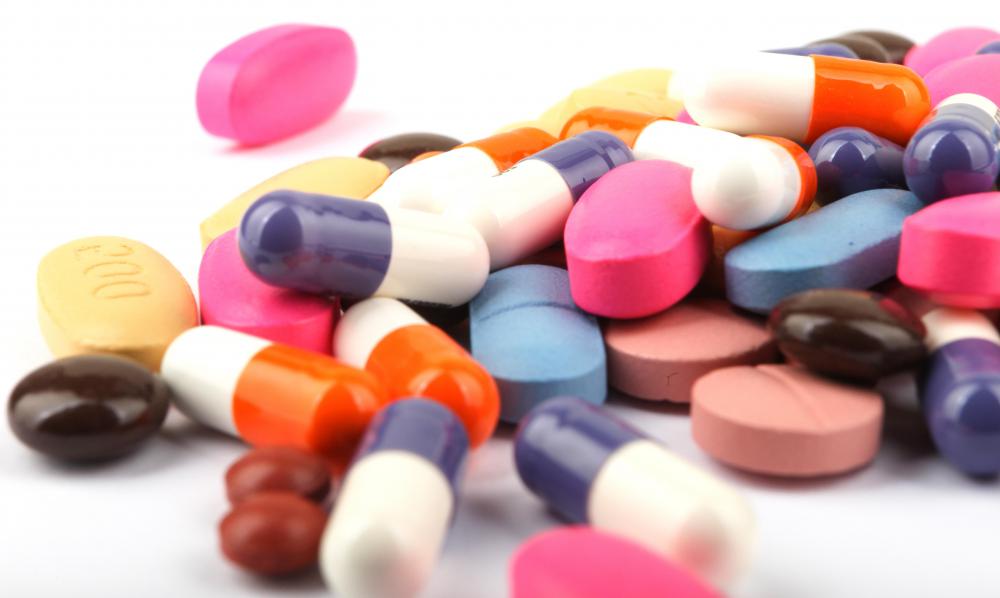 An abundance of eyelash ailments are due to dryness. To combat this problem, many use mineral oils for eyelash repair. These boosting nutrients can alleviate damage caused by careless curling or rough makeup applications as well. Multivitamin supplements can provide even more nutritional foundation for eyelash growth. Abundant water intake will also aid moisture issues.
Many products are aimed at eyelash repair. Such substances typically come in the form of gels. They can typically be found in beauty aid sections of retail outlets or in pharmacies. Another popularly recommended substance for eyelashes that may be purchased is castor oil. In the absence of a provided gentle applicator for these substances, individuals should use soft substances like cotton balls.
Excessive cosmetic procedures can cause great damage to eyelashes. Harsh, thick mascaras can weigh down and break sensitive and brittle lashes. Curling lashes can prove particularly counterproductive. As such, scaling back or eliminating these activities may serve as the best form of eyelash repair.
In some cases, eyelash loss may be beyond the individual's control. Some medical ailments can cause eyelashes to fall out, including inflammatory conditions and endocrine or skin disorders. For these instances, diagnosis and treatment of the underlying condition is the best means of preventing further eyelash damage. In addition, eliminating adverse ailments may foster conditions for eyelash repair and regrowth.
When eyelash loss is permanent, replacement may take the place of eyelash repair. Two general options exist: eyelash transplants or fake eyelashes. The former occurs when physicians take small hairs from areas like the neck nape and surgically transplant them to the eyelid. These procedures may be costly and complex, however, perhaps making artificial eyelashes a more attractive alternative. Such eyelash simulations are made from synthetic substances, and they may be manually applied to the eyelid.
Baby oil can help improve the look of flaky eyelids.

People who have damaged eyelashes may benefit from taking a daily multivitamin.

Wearing harsh, thick mascaras can weigh down and break brittle eyelashes.

Eyelash repair substances can typically be found in beauty aid sections of retail outlets or pharmacies.

Surgeons may perform an eyelash transplant when eyelash loss is permanent.

Increasing water intake can help combat eyelash ailments.

Patients are typically given a light sedative during an eyelash transplant.

Cotton balls may be used to apply eyelash repair creams.