What Are the Best Tips for Driving a Forklift?
Proper precautions must be taken when driving a forklift to ensure the safety of the operators and bystanders, and to ensure the safety of the load being lifted by the forklift. Before driving a forklift, the operator should be sure to perform a visual inspection of the lift to ensure it is in proper working order and no safety issues present themselves before operation begins. If the lift is equipped with a seatbelt or other safety harness, the operator should be sure to wear it at all times while operating the lift.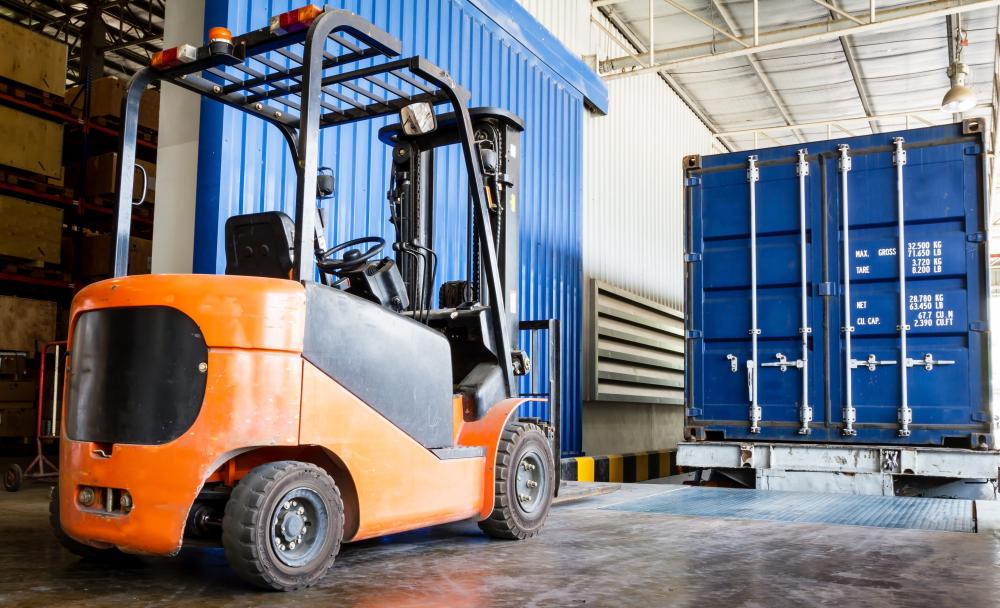 Some companies require the operator to take a training course before driving a forklift. This course will help the operator learn how to handle the steering of the lift, and how to operate the lift safely with and without loads. If such a course is not offered, the operator should be sure to learn from other experienced employees how to begin driving a forklift safely. It is important for the operator to be familiar with the basic controls, such as turning the lift on and off, steering the lift, braking, and operating the blades of the forklift. It helps to practice driving the forklift when there are no bystanders in the vicinity; whenever the driver comes to a blind corner, he or she should beep the horn to serve as a warning that the forklift is coming around that corner.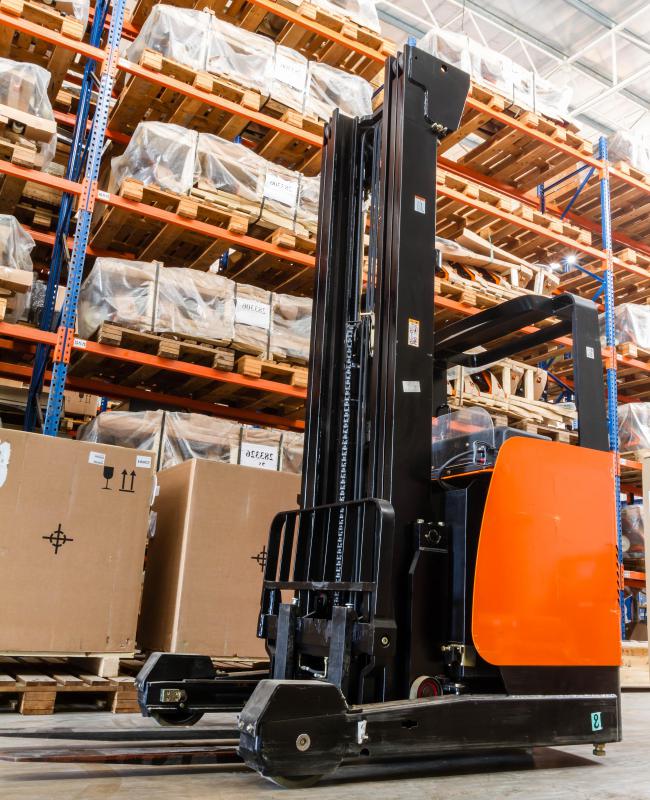 A person driving a forklift should also be prepared for accidents. When the forklift is loaded, it can tip over, potentially causing injury and damaging the goods being lifted. It is important for the driver to remember not to try to jump out of the forklift; instead, he or she should stay inside the safety cage to reduce the likelihood of injury. The driver should take note of the weight capacity of the forklift before lifting heavy loads to prevent such incidents.
When driving with or without a load, the blades should be as low as possible without hitting the ground in order to promote stability. The driver will need to be aware of uneven surfaces that can catch the blades or cause the forklift to tip in any direction. Avoiding these obstacles can prevent accidents or damage to the machine or the goods. Ramps can also pose a danger, and the driver should be trained specifically how to deal with the ramp. Sometimes it is best to back up the ramp with the blades tipped upward; at other times, the lift can be driven forward with the blades tipped up.