What Are the Best Tips for Applying Eyeliner on the Waterline?
The best tips for applying eyeliner to the waterline of the eyes concern the technique, the products being used, and attitude and perseverance. Taking care to choose a smooth, non-irritating product will facilitate the process of applying eyeliner on the waterline. Similarly, technical adjustments such as lightly pulling the skin away from the waterline will make the application much simpler. Finally, one of the best tips is to practice the technique a few times before wearing this look to get comfortable and feel confident in the end result.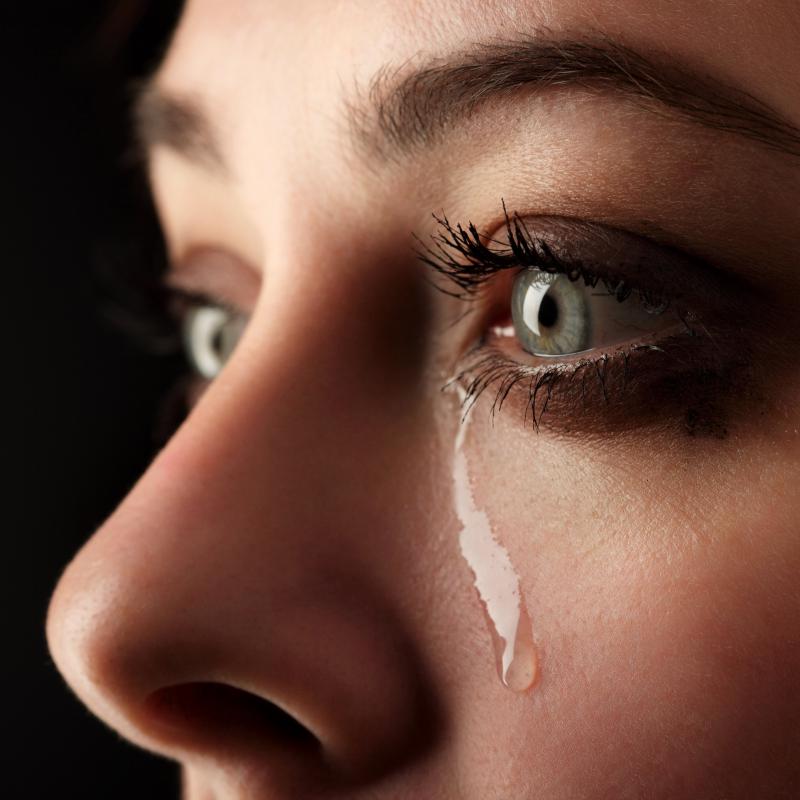 A person's waterline, which is the thin strip of skin just below the eye where the tear duct is located, is sensitive. Applying eyeliner in this location will create a bold look and define the eye, but can be challenging due to sensitivity or excessive watering. People with smaller eyes might choose to pass on this technique, as it tends to make eyes appear smaller.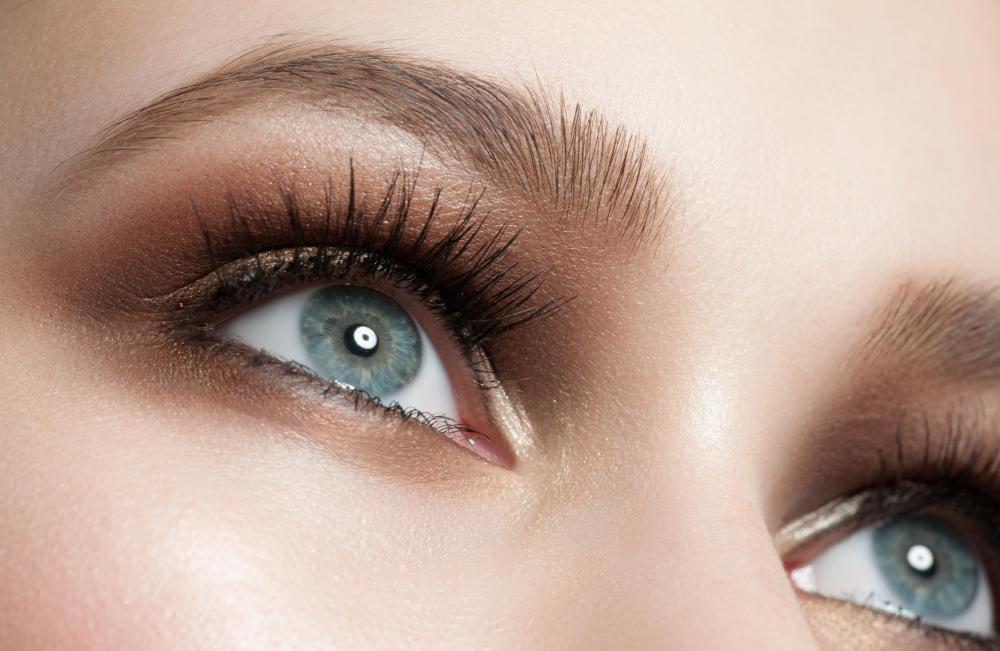 The first step in applying eyeliner on the waterline is to choose the best possible eyeliner for the job. Eyeliners used for waterlining should be smooth, creamy formulas that are richly pigmented; these attributes will help the liner glide on easily and offer more control during application. Harder, waxier formulas might slide right off the waterline without imparting their color or may require repeated strokes that could irritate the skin or result in a choppy-looking line. Waterproof or long-lasting formulas are the top choices for applying eyeliner on the waterline because they are less likely to be displaced by tearing or watering of the eyes. Generally, it is not advisable to waterline with eyeliner containing large flecks or chunks of glitter, as these might detach and irritate the eyes.
When applying eyeliner on the waterline, one tip is to use the free hand to gently pull down on the skin underneath the eye in order to make the area more accessible. The technique consists of simply placing one finger under the center of the eye, lightly pulling, and then applying the liner to the now visible waterline. Shaky hands can be steadied by anchoring them against the face for support. Lining should start at the outer corner of the eye to reduce the risk of tearing and work across the waterline in short, gentle strokes. Any mistakes or smudges can be wiped away with a cotton swab dipped in makeup remover.
Just like many other makeup application techniques, applying eyeliner on the waterline can be challenging at first. Practice will help users to find the technique that suits their comfort zones. It is advisable not to attempt applying eyeliner on the waterline for the first time right before a big occasion such as a wedding or interview; unnecessary stress and possible irritation are not worth the risk. Instead, it is best to repeat the technique in low-pressure situations, and eventually it will be mastered.