What Are the Benefits of Modular Trade Show Displays?
When professionals pack up to attend trade shows and similar industry events, they often bring with them modular trade show displays that will help attract an audience to their company or enterprise; these portable and versatile displays have many benefits related to the best setups for a trade show booth or kiosk. Knowing about how modular trade show displays can effectively outfit a business booth, can help top brass brainstorm for upcoming events. Adding creative graphics and other extras to these displays can help catch the eyes of those who are at a trade show, and bring in more visitors.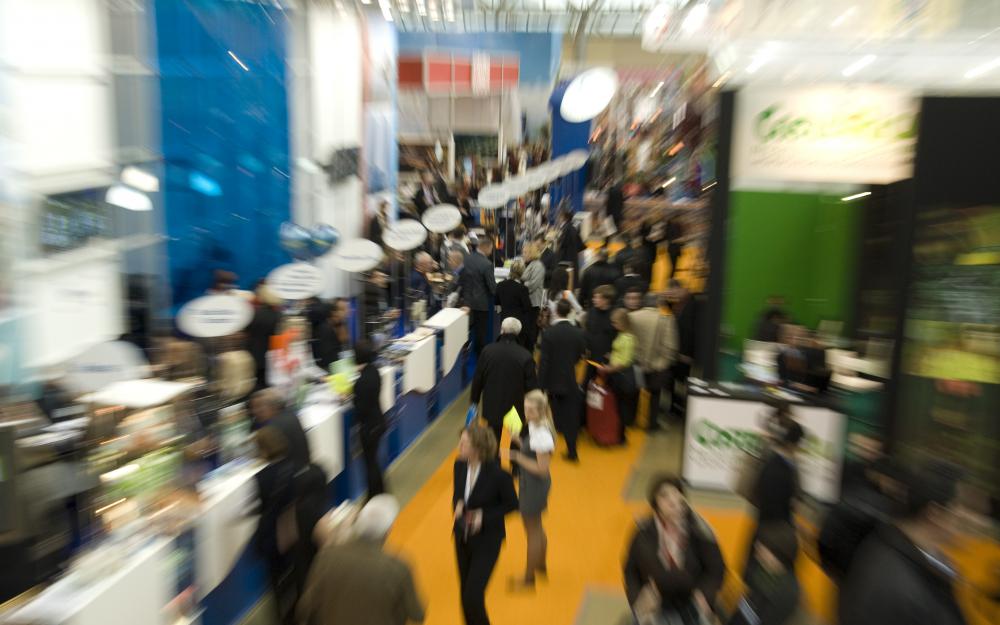 One of the main benefits of trade show displays with modular design is that they tend to be more compact, and travel better. Portable trade show displays can fit into vehicles such as rental vans, airport shuttles, or other forms of transportation, more easily than large, one-piece displays. This is part of the reason they are so popular for business representatives on the go.
Besides being more portable in transit, the modular trade show displays are often easier to carry into a building. Being able to delegate the carrying of pieces to a number of people can make setup faster, allowing more time for meeting and greeting trade show visitors. This can also help with the ease of take-down when the event is over.
Modular trade show displays have an additional benefit for those who need to plan their spaces in the best possible way. When business planners use displays with a multi-segment or modular design, they can actually build their spaces according to the number of visitors. This can make a business space more attractive. For example, at the beginning of an event, when there is a small crowd, a smaller and more intimate booth design may bring in more visitors. As the crowd begins to grow throughout the day, planners can add pieces of the display to build out a display that can be easily seen from further away.
In addition to resizing the designs, modular displays allow for other creative changes throughout the day. Some business people hold to the theory that re-styling a booth throughout the day will bring in more return visitors than keeping the same outward appearance throughout the entire event. With easy modular designs, those responsible for "manning" a booth can refresh it easily, and keep it looking fresh. One creative idea is to change the actual slogans or visuals with periodic switches of display pieces.