What Are the Benefits of Acupuncture for Erectile Dysfunction?
A person may experience several benefits when using acupuncture for erectile dysfunction. For starters, this alternative medicine treatment can improve the flow of blood to the pelvis and help regulate hormones important to sexual function. It can also help improve overall health, which may put an end to erectile problems caused by underlying conditions. Some people also appreciate the possibility of a treatment that does not involve taking medications likely to cause side effects. Additionally, a person may feel more relaxed and have a better sense of well-being when using acupuncture for erectile dysfunction, which may lead to fewer stress-induced sexual difficulties.
Some cases of erectile dysfunction are caused by hormonal imbalances, and some develop in relation to problems with blood flow to the area. Acupuncture is said to be helpful for improving circulation and may help with balancing one's hormones as well. As such, it can provide the benefit of a combination approach to improving one's sexual health.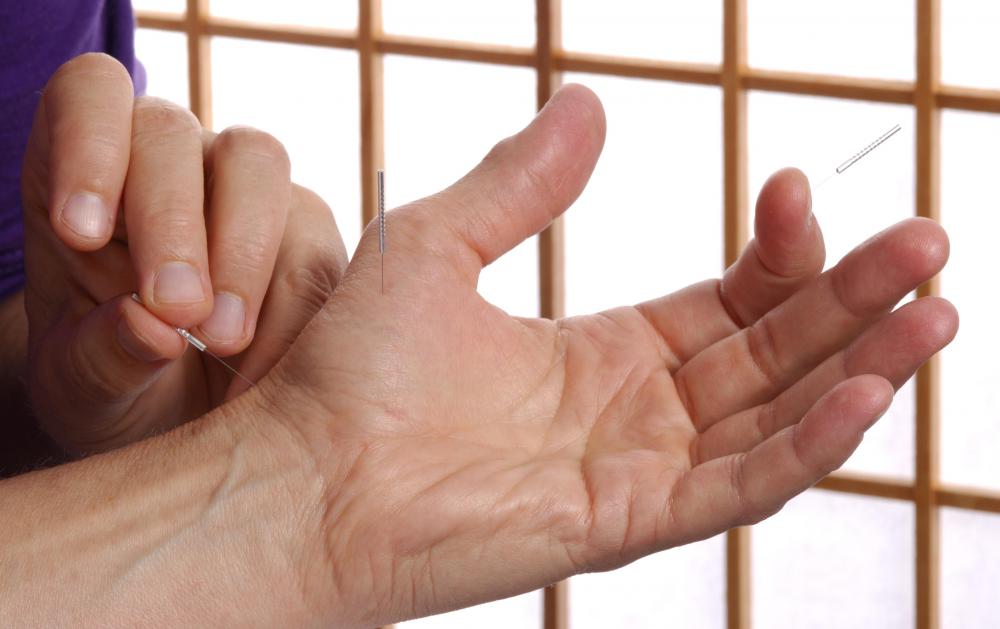 Also among the benefits of using acupuncture for erectile dysfunction is the fact that this natural treatment is believed by many to improve overall health. In the event that a person has an underlying condition contributing to his erectile problems, using acupuncture may help treat the underlying condition and, in turn, improve the dysfunction. Sometimes people combine this treatment option with other alternative medicines and techniques in an effort to improve both overall and sexual health.
Want to automatically save time and money month? Take a 2-minute quiz to find out how you can start saving up to $257/month.
A person may also consider not having to take medication a benefit of using acupuncture for erectile dysfunction. Often, medications used for treating health problems are associated with a range of side effects, and they are sometimes so serious that a person feels too afraid to use the medication. Acupuncture, on the other hand, is generally considered safe and is associated with few side effects. For example, some people note slight skin discoloration in the area in which the needles are applied, but this side effect is not considered harmful or serious. In rare cases, a person may suffer internal injuries because of improper application of the needles, so it is important to find an experienced acupuncturist with a good reputation.
The effect acupuncture has on one's mind and sense of well-being can also be considered among the benefits of using it for erectile dysfunction. This alternative treatment is said to induce a relaxed state in patients, and many people assert that it helps them experience a general sense of well-being. Since erectile difficulties can be aggravated by tension and stress, a treatment that helps a person relax and feel better about himself can prove particularly helpful.