The Alps are a system of mountains which wrap around the top of Italy and down into the Baltic Peninsula. These mountains are famous in the West, lending their name to a number of English terms including "alpine." Visitors to the Alps enjoy skiing, snowboarding, snowshoeing, and other winter sports on these famous slopes, and the Alps have been used as a backdrop in countless films, photographs, and paintings, placing them among the most famous mountain ranges in the world.
These mountains stretch in a chain around 500 miles (805 kilometers) long by 100 miles (161 kilometers) wide. The highest peak in the Alps is found near the French-Italian border at the summit of Mont Blanc, which stands 15,771 feet (4,810 meters) tall. Some Alpine peaks are tall enough to be capped with snow and glaciers year round, although global warming in the late 20th century led to significant shrinkage of the Alpine glaciers.
Moving from West to East, the Alps start in France, moving through Italy, Switzerland, Germany, Austria, and into the Baltic Peninsula. Many people divide the Alps into the Eastern and Western Alps, and each region is further subdivided into small groupings of mountains. Many spots along the Alps are popular for vacationing, with an assortment of ski lodges, chalets, hotels, and other facilities for visitors to use.
The history of the Alps dates to the Oligocene and Miocene eras, in which these mountains were formed through a series of violent cataclysms which essentially folded the European continent, creating the wrinkle which is the Alps. Humans have been observing the Alps and struggling with their presence for centuries, with these mountains contributing quite notably to European history. As Hannibal learned, crossing the Alps was no small feat historically, and these mountains often formed a natural barrier to prevent invasions and colonizations in Europe's early history. The Alps proved to be a formidable military challenge as recently as the Second World War.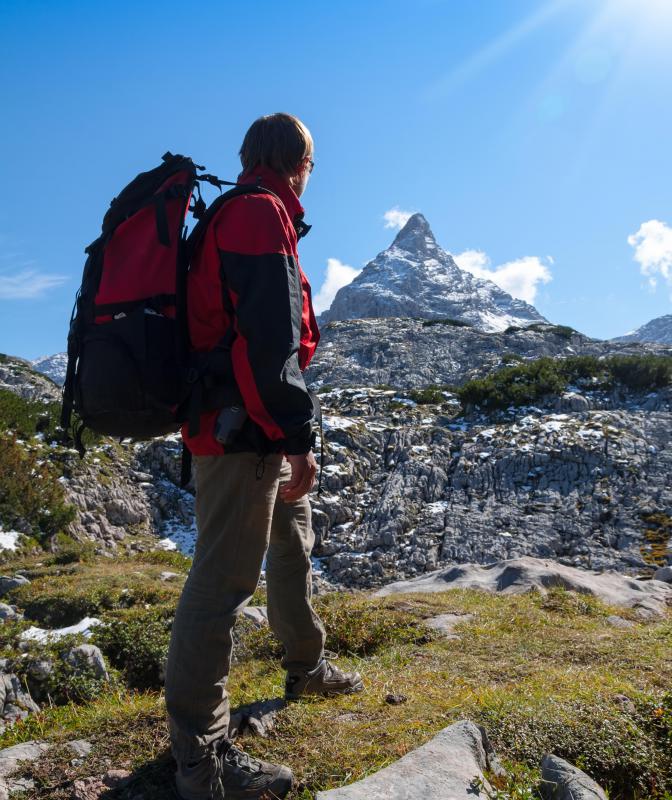 Numerous unique plant and animal species can be found in the Alps. In the summer, the Alps are routinely used to graze livestock, with some of the most famous cheeses of Europe coming from cows, goats, and sheep which graze in the Alps. Hikers and walkers also enjoy the Alps during the summer months, and have been doing so for thousands of years, if the occasional well-preserved remains of early humans found in Alpine glaciers are any indication.