What Are the Advantages of Wood Kitchen Cabinets?
Many of the advantages of wood kitchen cabinets can be seen with just one glance: they are usually quite attractive, and the appearance can vary depending on the type of wood used for construction. These types of cabinets also tend to be fairly durable, again depending on the type of wood used.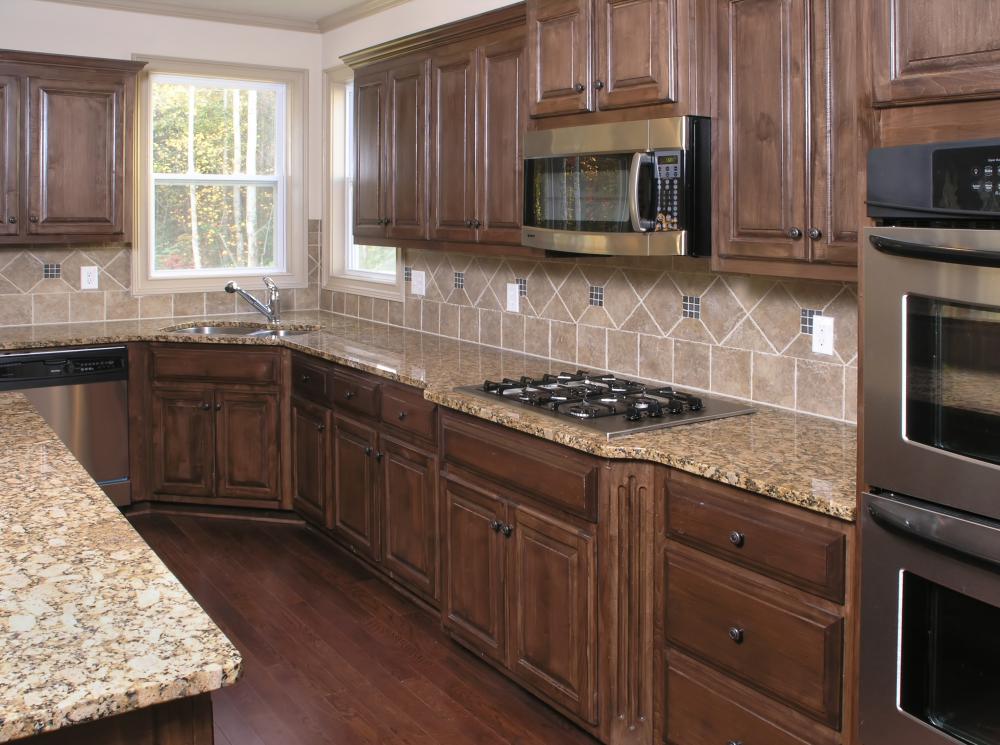 Wood tends to be a fairly easy material to work with, so construction of wood kitchen cabinets often allows for customization, more elaborate patterns or shapes, and so on. An experienced woodworker or cabinet maker will be able to create attractive and functional cabinets at a lower cost in many cases if wood is used, whereas metal cabinets may be more expensive because construction is more labor-intensive. The different grades of wood allow a homeowner to choose a material that fits his or her aesthetic needs as well as his or her budget; lower-grade woods tend to be fairly inexpensive, but they will still often be durable and reasonably attractive.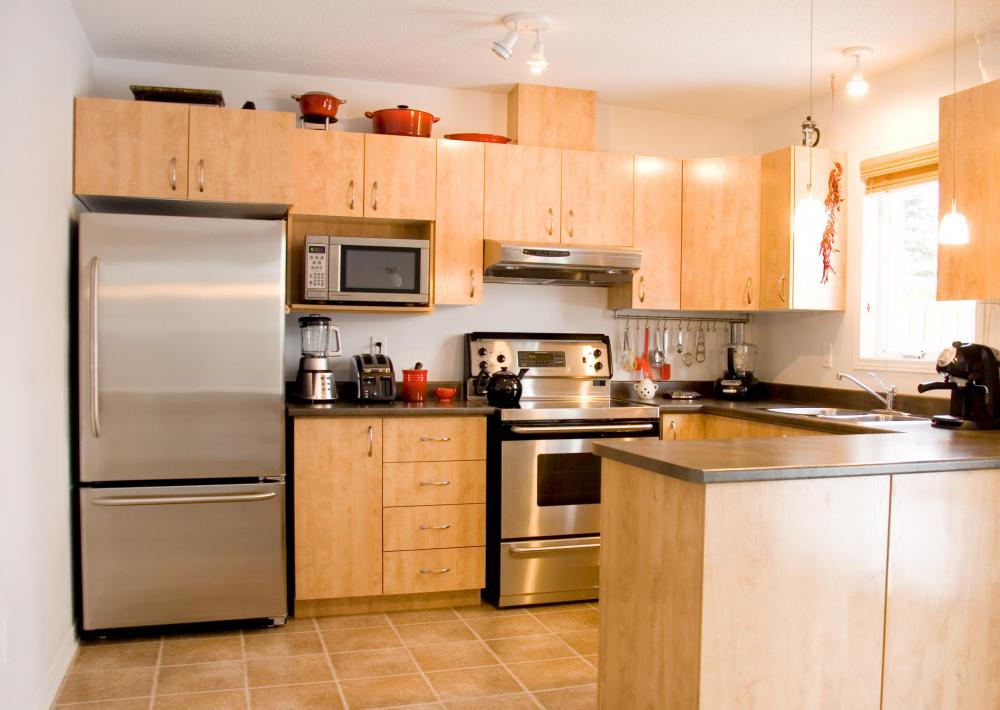 Even lower-end woods tend to be fairly attractive, and if they aren't, they can be painted or stained to improve the visual appeal. High-end hardwoods can be stained to showcase the wood's grain, or they can sometimes be left bare and simply protected with a sealant. Most woods will fit in aesthetically with the current kitchen decor, and wood kitchen cabinets are unlikely to go out of style, even after many years or decades.
One of the drawbacks of wood kitchen cabinets can be susceptibility to damage from bug infestations or moisture. Bugs can often chew through the cabinets, and water can warp, crack, or otherwise damage the wood after constant exposure. A bit of care throughout the life of the cabinets can help prevent most of this damage, and proper material choice from the builder will help prevent water damage or bug infestation; some woods, in fact, are particularly resistant to bugs and moisture, so if these tend to be problems in the home, cedar or teak cabinets may be the best choice. These woods will often be more expensive, however.