What are Some Makeup Tricks to Make the Eyes Appear Larger?
The eyes are often the first thing most people notice about your face. Making them really stand out can be accomplished with some easy makeup tricks that make the eyes appear larger. Begin by purchasing a few different shades of eyeshadow, an eyeliner pencil, and mascara. Finally, it is also a good idea to invest in a set of well-made makeup brushes, along with an eyelash curler.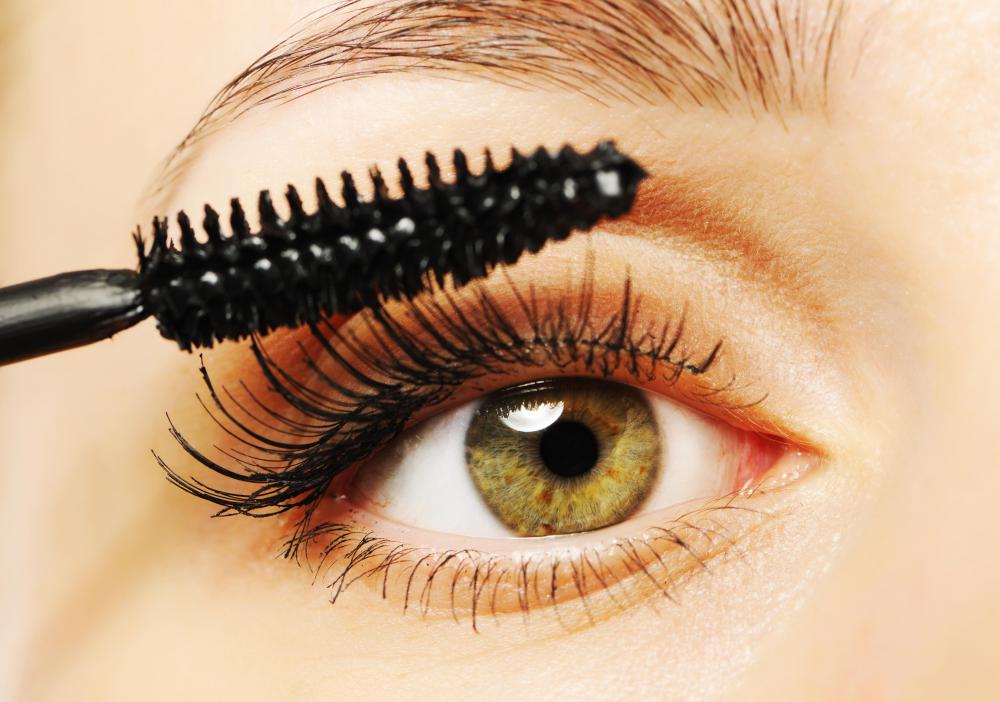 When you are selecting eyeshadow, choose three colors in various shades that complement each other. The first color should be very pale, the second should be a medium color, and the third should be fairly dark. You will also need to purchase an eyeliner pencil. This can be black or brown, depending on your eye color, skin tone, and the look you are trying to achieve.
Eyeliner pencils also come in various colors other than brown and black. You can try these out, but be careful not to go overboard. In general, if you are wearing colored eyeliner, you should probably skip the eyeshadow and stick to simple mascara. You could also purchase liquid eyeliner, though it is more difficult to apply than eyeliner pencil and can sometimes look too severe. However, if you want to wear liquid eyeliner, a good application tip is to simply dot the brush along your lash line until it is completely filled in. This is much easier than trying to draw a single straight line with the liquid eyeliner.
When trying to make the eyes appear larger, the first step is to apply eyeliner. Eyeliner that is applied correctly and in moderation can really make the eyes appear larger. Apply the eyeliner as close to the lash line as possible, starting in the middle of the eye and going to the outer corner. Do the same thing on the bottom, but with a lighter touch, if possible. You can take a small brush or cotton swab and blend the eyeliner if you wish, to make it appear softer and more natural.
Some experts offering makeup tips suggest using white eyeliner on the bottom lid to make the eyes appear larger, but this really depends on your eye color, skin tone, and personal preference. Remember, no matter the color of eyeliner you choose, do not line your eyes all the way around. This will not make the eyes appear larger — in fact, it will have the opposite effect.
Next, you'll need to apply eyeshadow. Begin by applying the lightest color around the inner corner of your eyes. Also apply a bit of this lighter color just under the arch of your eyebrow. This will make your eyes appear brighter, and help you to look more awake even on the earliest of mornings. Alternatively, you can apply some eye brightening cream to the inner corner of your eyes.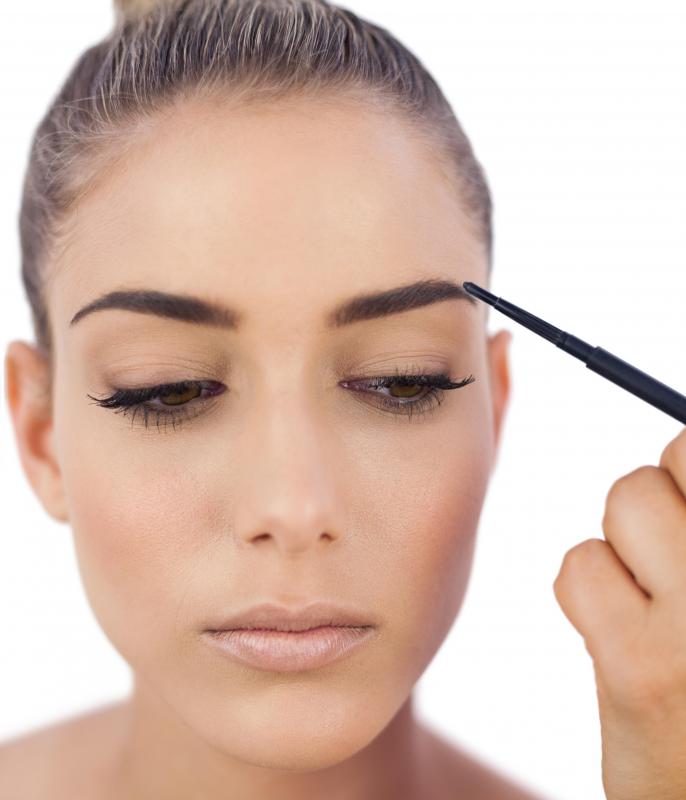 You will then take the medium color of eyeshadow and sweep it across the lid and into the crease. If you are satisfied with this look, you can skip the last shade of eyeshadow and stop here. If you want a more dressy look, however, you can subtly apply the darker eyeshadow around the outer corners of your eyes.
Now you can curl your eyelashes using the eyelash curler. Once your eyelashes are curled, apply mascara to the top and bottom lashes, always starting from the bottom of the lash, at the lash line, and working your way up. Longer lashes make the eyes appear larger. Remember not to pump the mascara wand in and out of the tube, as this will force air into the tube and cause bacteria to grow.
Well-groomed eyebrows will also make the eyes appear larger, in addition to making you look more put-together. You do not have to get your eyebrows waxed every two weeks if you do not want to or can't afford to. Generally, getting your eyebrows waxed every few months will provide you with an outline to follow, and you can clean up any stray hairs with tweezers in between waxings. Do not pluck your eyebrows too thin as this can make your face look unbalanced!