What are Some Good Knitting Projects for Beginners?
Knitting is a timeless craft as it never seems to ebb in popularity. Part of the reason knitting is so popular is that even beginners can knit beautiful and practical items. Hats, baby blankets and scarves often make ideal knitting projects for beginners.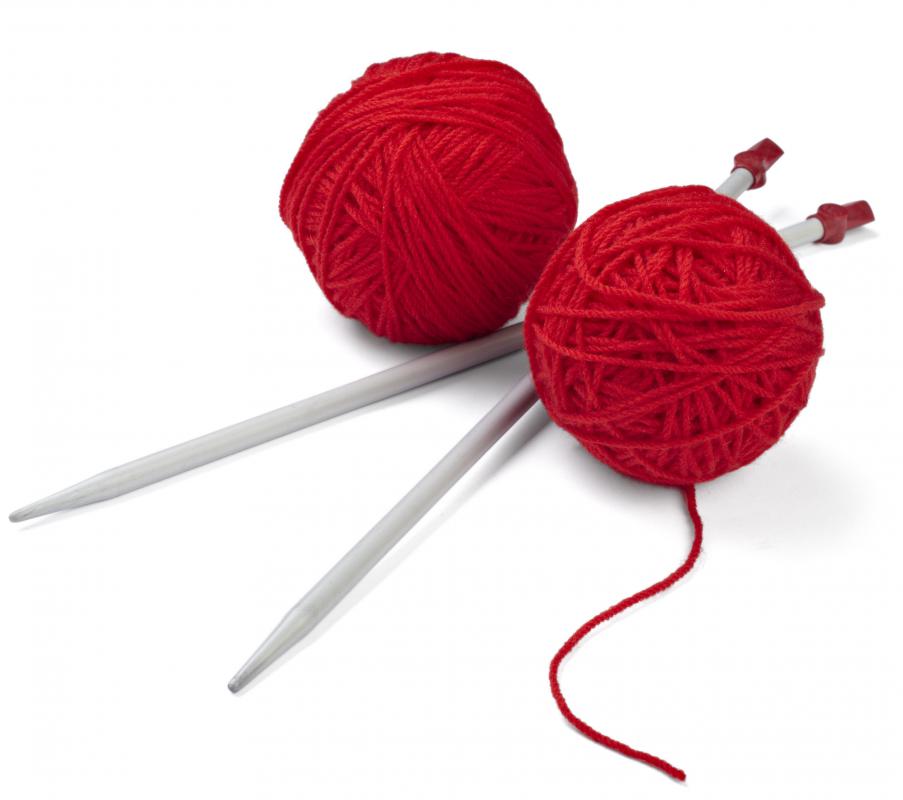 A scarf is perfect as one of the very first knitting projects. It can be made by using only one stitch. Also, the width of a scarf is fairly narrow, so the rows can be done rather quickly and this can can motivate a beginner to finish the project. A scarf made with chunky-weight yarn on very large needles is one of the quickest beginning projects.
There are many easy patterns available for hats that make great knitting projects for beginners. Knitting a hat can be good for teaching the basics of knitting and how to follow a simple pattern. A beginner should stick to one color of yarn and a hat pattern that uses just a purl stitch or knit and purl stitches without complex increasing or wrapping stitches.
Baby blankets are also good starter knitting projects for people who would eventually like to make larger blankets. Again, a beginning knitter is best using patterns that are made for people new to the craft so that no complicated wrapping and increasing techniques are used. Once the simple stitches and techniques are mastered on a few knitting projects, the knitter can more confidently move on to a little more advanced knitting projects. Variegated, or multi-colored, yarn is a good choice for baby blankets as it adds some interest without any complex stitches or color patterns.
All three of these knitting projects for beginners are easy to carry around and can be worked on almost anywhere. The scarves and hats can be made in children's or adult's sizes. Even a beginner can make a scarf and hat set or baby blankets that are suitable to give as gifts.