What are Some Different Kinds of Frosting I can Make?
There are many types of frosting which can be used to decorate cakes and cupcakes. Some recipes include recommendations for a particular flavor or texture that goes well with that cake. Others leave it up to the imagination of the baker. In addition to frosting a cake, it can also be decorated with piped shapes such as lines, flowers, and other fanciful decorations. It can also be dyed to be multicolored, or dressed up with additions like preserves, shredded coconut, and nuts.
One of the most rapid and delicious types of frosting is a quick buttercream. Buttercream is made with butter, confectioner's sugar, and a flavoring. Vanilla buttercream frosting is a perennial favorite, but bakers can also make chocolate, mocha, almond, or anything else they can think of. It is made by simply beating the butter and powdered sugar together along with a small amount of flavoring to moisten it, and spread the buttercream onto the cake once it has cooled.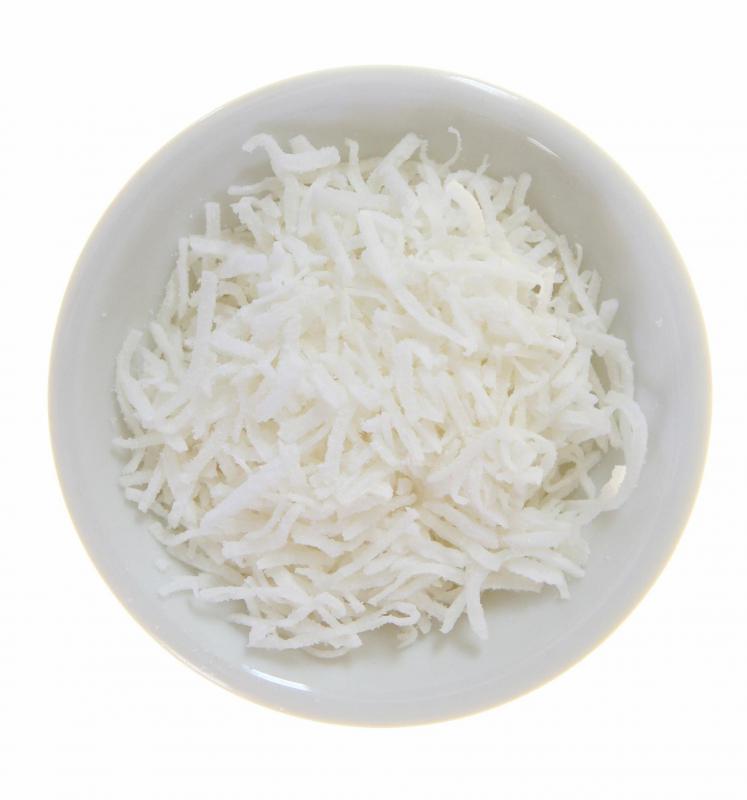 A rich variant on buttercream is cream cheese frosting, which is made by mixing cream cheese, butter, powdered sugar, and a flavoring. This type is much more dense and creamy than buttercream, and it does need to be refrigerated. It is also not a good choice for rich cakes, because the frosting and the cake combined can be too intense for some diners. Bakers may want to try using flavors like lavender, orange, or chocolate with cream cheese.
More complicated frostings involve cooking. There are many boiled icing recipes that include ingredients such as sugar, milk, eggs, flavoring, and boiling water. Bakers will use different ingredients depending on the recipe you are using, but all boiled frosting does require a more attentive eye. It will be necessary to cook the mixture until it thickens, but not until it starts to harden or separate. Boiled icings can be thick, like those made with egg whites, or light and runny, like a ganache glaze. Simple boiled glazes are excellent for dense, rich cakes because they offset the flavor of the cake, and can even be made slightly bitter for even more contrast. Thicker boiled icing is a dense and more sophisticated frosting.
Many professional cake decorators use fondant for their cakes. Fondant is also known as rolled icing, and it is made by boiling sugar and water together to create a paste that can be rolled out. Many people find that fondant is lacking in flavor and favorable texture, but it is highly flexible and it is a superb covering for fancifully decorated cakes. It holds its shape well, even in extreme conditions, and it can be cut into many shapes.