Salsa aerobics is a fitness program that uses salsa dancing in a high energy workout to get the heart rate up. It can be combined with a number of different exercise routines for fitness, including weight training, running, and other activities. Some gyms and fitness centers offer salsa aerobics classes and it is also possible to use videos for an exercise program at home. People using videos may find it helpful to attend at least one class in person so that an instructor can provide them with tips about proper form.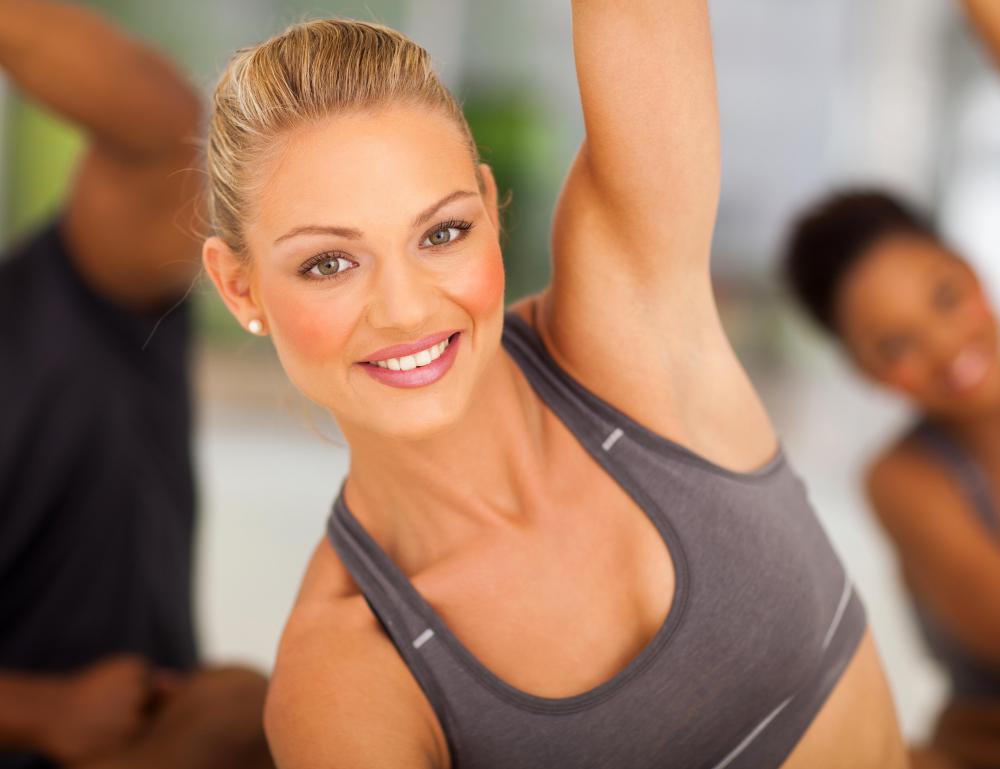 In aerobics, the goal is to get the heart rate up and keep it up for a sustained period of time. Aerobic exercise is beneficial for cardiovascular and pulmonary health. It can also be used for weight loss and combined with other activities for muscle toning. A number of dance aerobics classes provide people with aerobic exercise and dance training combined to keep the exercise fun and engaging, as a common problem faced by many exercisers is boredom with regular fitness classes.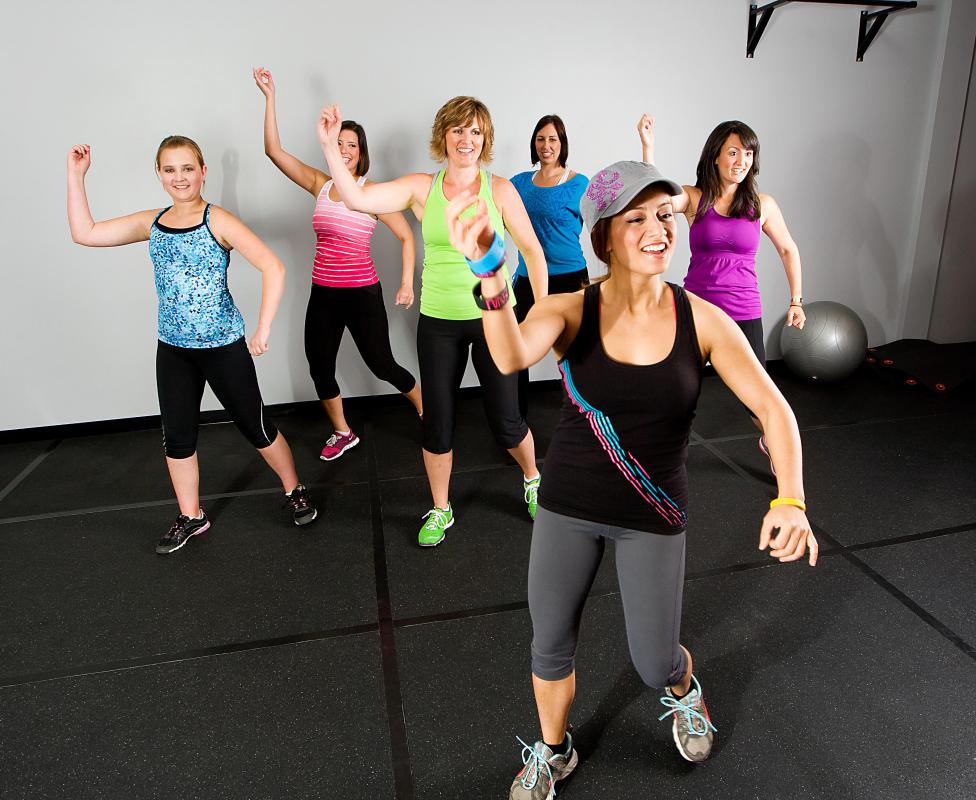 In a salsa aerobics class or routine, people start by stretching and warming up. Exercising cold is not advised because it can strain the muscles. Once people are warmed up, they can start performing a series of dance moves to elevate their heart rates, both alone and with partners. Salsa is a naturally energetic dance form with a bouncing beat that is easy to follow. In addition to elevating the heart rate, the class can also provide people with dancing skills.
Once the routine is over, people cool down with a series of stretches and gentle exercises to avoid muscle injuries. Some instructors integrate floor work into this section of the class to help people develop their core muscles, increase flexibility, and develop more muscle strength. A salsa aerobics class can take an hour to 90 minutes, depending on the format and the instructor, and students may opt to follow with weight training or other gym activities.
When seeking a salsa aerobics class, it is strongly recommended to find a certified aerobics instructor. Gym instructors usually provide information about where they received their training and whether they hold certifications, and this information can be looked up to find out about the standards at the facilities or organizations the instructor is affiliated with. Many salsa aerobics instructors also have dance experience, including a history in dance competitions for some.