Pork chops are a cut of meat from the upper portion of a pig's body, coming from the portion that runs from the pig's hip to its shoulder. They are considered one of the most popular cuts of meat from a pig and come in a variety of shapes and sizes. Chops can be prepared a number of different ways and can be sliced thin or cooked thick.
The most popular of pork chops are probably the center loin chops that have the bone left in. These are very similar in type of to the T-bone steak in beef, and they come from the same portion of the pig that T-bones come from in cattle. In the Midwestern United States, a thicker cut may be referred to as an Iowa chop, a reference to the country's number one pork producing state.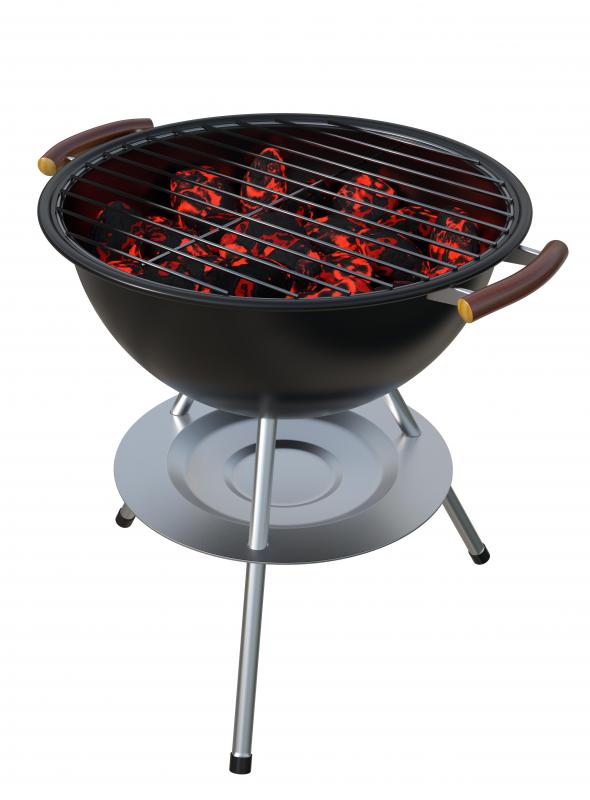 This cut lends itself to being prepared in a number of different ways. For convenience, frying on a stove top is probably the most popular. For taste, grilling tends to bring out some of the best flavors. Chops can also be be baked. The cooking preference is largely an individual choice, based on the circumstances and need.
Cooking time on all varieties of pork chops is very similar. They should be cooked over low-medium or medium heat, which should keep the outside from becoming burned while the center of the meat is cooked. It does not matter whether the bone is in or out — the cooking time is not affected. The only factor that affects cooking time is the thickness of the meat. All pork should be cooked until the outside is a golden brown and the liquid coming from the meat is clear. Cooking at a moderate heat will also help keep the meat from drying out.
Along with the cooking methods, there are a variety of recipes and spices that can be used on this meat. Some prefer nothing but a little bit of salt and butter on their chops, but others prefer a certain type of gravy or other types of spices to make the chops complete. Ultimately, the perfect recipe depends on the cooks' point of view.