What are Operational Objectives?
Malcolm Tatum
Operational objectives are short-term or limited goals that are structured to move an organization closer to the realization of its ultimate or long-term goals. Also known as tactical objectives, each operational objective addresses some aspect of the business operation and implements some type of change that improves the position of the company in a direct or indirect manner. It is not unusual for several objectives to be pursued concurrently, with various objectives focusing on the function of different areas of the organization.
The use of operational objectives is important to the overall process of operational planning. By identifying specific tasks that incrementally move the organization closer to its goals, it is easier to measure progress as those tasks are performed. For example, if a sales department has a long-term goal of achieving a specific amount in sales within a three year period, the department may implement tasks that allow the sales team to generate new sales collateral for use with prospective customers. At the same time, other objectives may focus on creating a new database that makes tracking prospects and their progress toward becoming customers with greater ease, and enhancing the way that leads are generated by and for the team. As each of these objectives are identified and implemented, sales are expected to increase and thus move the department closer to that three-year goal.
It is important to note that operational objectives are generally easy to adapt if unforeseen circumstances arise. Should a shift in the demand for the goods and services offered by the company change, these short-term objectives can be re-evaluated, altered, or even replaced if necessary. This approach makes the process of staying on track to reach long-term goals more adaptable, and thus less likely to be derailed when circumstances outside the control of the entity arise.

Get started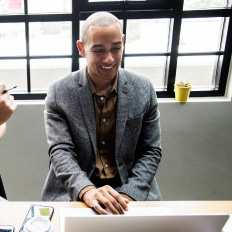 Wikibuy compensates us when you install Wikibuy using the links we provided.
Organizations of any size or type can benefit from the use of operational objectives. Small businesses can use the process to refine their policies and procedures in a way that positions the company for attracting new customers, or expanding their facilities. Larger businesses can make use of operational objectives to set goals and establish procedures in each of its locations that ultimately move the entire organization toward higher annual earnings. Even non-profit organizations can make use of them to increase the efficiency of how it uses donations to provide services to those sectors of the community that it is dedicated to serve.