What are Iron Chandeliers?
Iron chandeliers are lighting fixtures made from wrought iron. Wrought iron has a low carbon content, which makes it easily bendable when it is heated. Heating the iron is called forging, and both handheld and steam iron hammers are used to twist and bend the metal into shapes used for chandeliers, furniture, plant stands and more. Iron chandeliers are available in many unique designs and shapes, but the main types include, lantern, ring, frame and armed styles.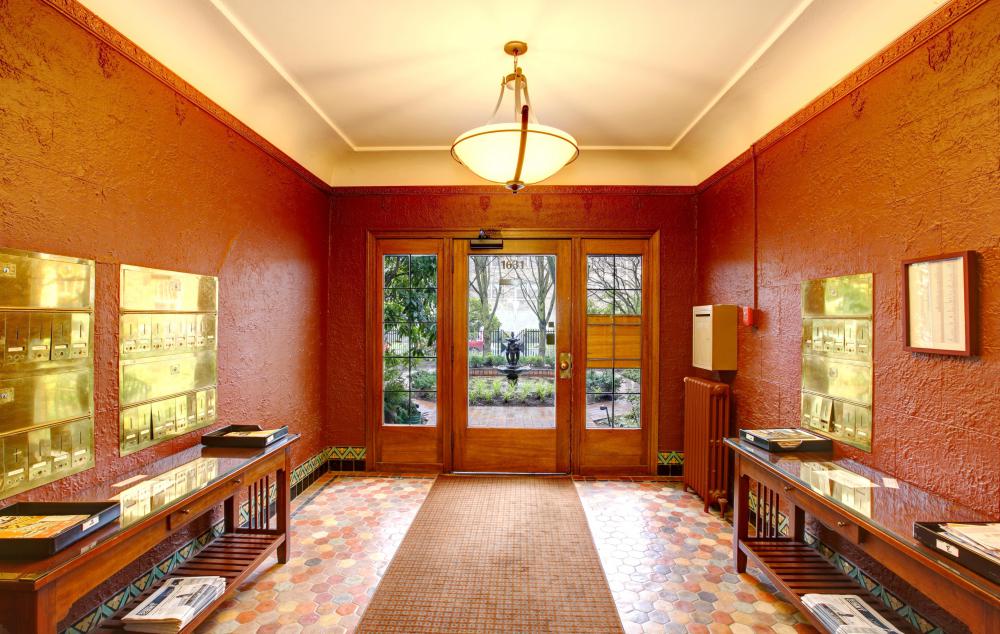 Many iron chandeliers feature arms of metal spreading out from a center point. Some iron light fixtures have just one or two bends in each arm, while others are highly ornate, with many curves and swirls. A bulb that looks like a candle is often located on each arm of an iron chandelier. A tiny lampshade may cover each bulb or the bulbs may be left bare, depending on the design of each wrought iron chandelier.
Some wrought iron chandeliers have a simple metal frame with pendant, hanging bulbs, or lights in a row inside the frame. This type of iron chandelier is often seen hanging over dining tables in a rustic style of room. Other types of rustic iron chandeliers have rings of metal attached together with chains. The lights arranged on ring-shaped iron light fixtures may be tiny bulbs on or outside the rings, or bigger light bulbs may hang inside the metal rings.
Lantern- or box-shaped iron chandeliers are often made to look like old-fashioned candle-lit lanterns. The candle-shaped bulbs are often inside the box shape. Metal accents and trims may decorate the top and sides of a lantern style iron chandelier.
Some styles of iron chandeliers feature cut-outs of animals such as roosters, and these fit nicely into a country decor. An iron chandelier is usually used as lighting in a dining area, but may be featured in a living room, hallway or bedroom. The dark, rustic look of iron can contrast with many backgrounds including plaster, wood, stone and brick. Some iron chandeliers may have sculptured glass accents that give an elegant charm to the overall rustic appearance. Besides country decors, an iron chandelier may also work in a Mediterranean-style room.