Simply put, fuel injectors deliver fuel into an engine's combustion chambers to be burned. Fuel injectors have now entirely replaced carburetors, which was used for fuel delivery for many years. Whereas carburetors essentially use vacuum to pull fuel into the engine's combustion chambers, fuel injectors are part of a computerized system that sprays fuel into the combustion chambers at regular intervals.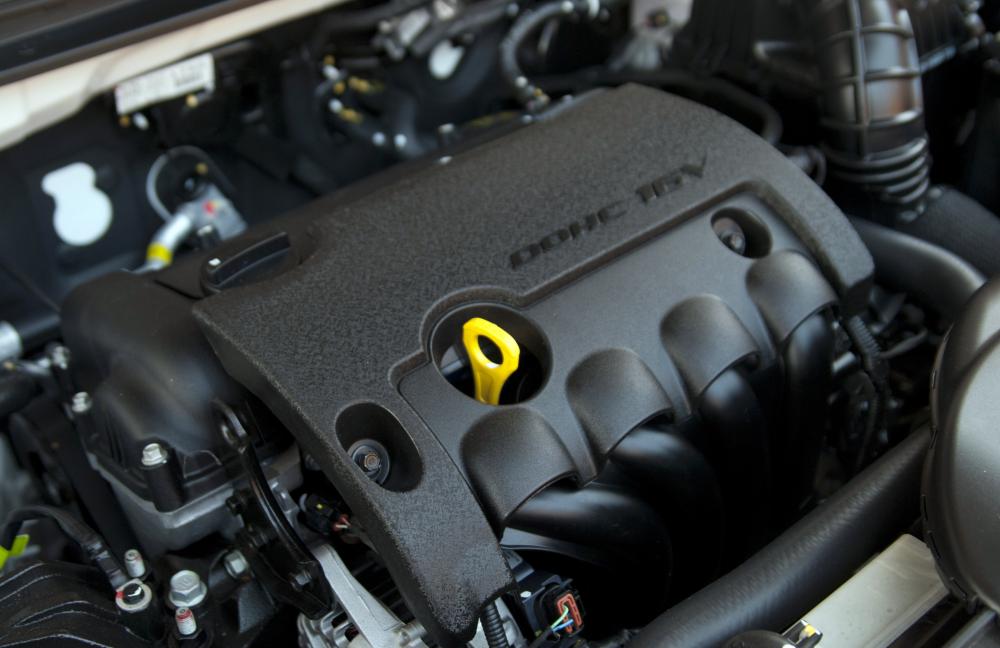 There are several different kinds of electronic fuel injection systems. The simplest kind is called throttle-body injection. A throttle-body injector works essentially like a computerized carburetor, with one fuel injector that delivers fuel to all of the combustion chambers. The throttle-body injector tends to look similar to a carburetor, as both are positioned on top of the engine and are set up to deliver fuel to all of the cylinders.
A more advanced type of electronic fuel injection has a separate fuel injector for each cylinder; this type of fuel delivery system is called multi-port fuel injection. With a multi-port setup, all fuel injectors spray fuel at the same time, even though the cylinders don't all fire at the same time. For this reason, the most advanced type of electronic fuel injection is sequential multi-port fuel injection, which causes each injector to spray immediately before that particular cylinder fires. Therefore, the driver of a car with sequential multi-port fuel injection will get a quicker response time when he or she floors the gas pedal, as the fuel delivery system doesn't have to finish a revolution of the engine before it can increase the frequency of fuel delivery.
Electronic fuel injection is a complicated system, consisting of more than just the fuel injectors. A computer oversees the entire system, determining when the injectors spray and how much fuel is delivered. A number of sensors send vital information back to the computer to be processed. For instance, the throttle position sensor monitors where the gas pedal, also called the throttle, is positioned; the farther down the gas pedal is pushed, the faster the engine goes, and the more frequently the fuel injectors must spray. Another sensor, the oxygen sensor, monitors the levels of unburned fuel in the exhaust; if too much fuel is passing through without being burned, the sensor tells the computer that the engine is running too rich, and the computer tells the injectors to spray less fuel at each rotation.
Although electronic fuel injection is much more complicated and requires more computerization than carburetors, the fuel delivery is also much more precise. Fuel injectors make it possible to protect our air and conserve gas by preventing unnecessary fuel from being dumped into a car's engine. Fuel injectors also give cars better power and acceleration, as well as the potential for performance levels of power by essentially reprogramming the computer or increasing the fuel pressure levels.