A person with dilated pupils is easy to recognize because his or her pupils will appear larger than usual. Pupils are the dark circles located in the middle of the eye. A pupil is surrounded by the iris, the colorful membrane of the eye. Fastened to the iris are muscles that control the size of the pupil. When these muscles pull on the iris, pupils dilate.
The main purpose of the pupils is to let light pass through the eye. Pupils dilate and contract, according to the amount of light needed. When light is limited, or there is complete darkness, eyes naturally dilate in attempt to allow more light to flow in. If the pupils remain dilated even in bright light, however, this could be an indication of a condition that may require medical attention.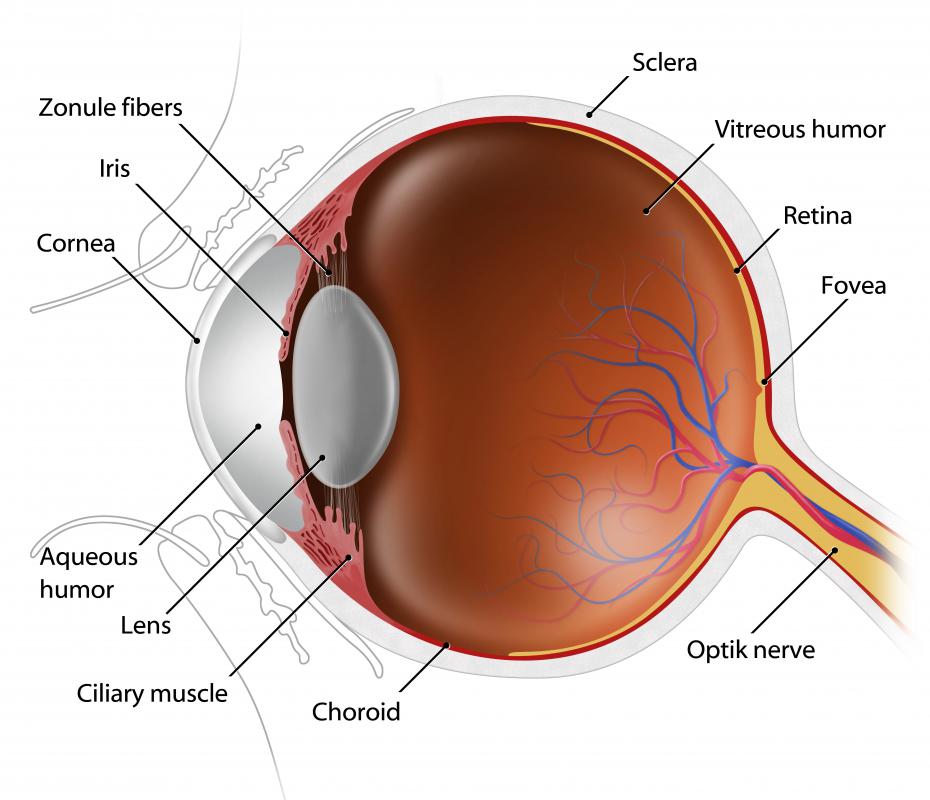 Medically, when the pupils are dilated when they would not normally be, the condition is referred to as mydriasis. In itself, dilated pupils are not a serious condition. If the eyes are exposed to light for too long during dilation, however, it can damage a person's vision.
In addition, it is possible that the dilation is a symptom of a more serious medical issue, including life-threatening conditions such as hemorrhages, brain tumors, aneurysms, or hematomas. The ingestion of toxic chemicals or many types of medicines and drugs can also cause the pupils to dilate. Diagnosing the cause of severely dilated pupils requires an eye exam, as well as a physical and neurological exam.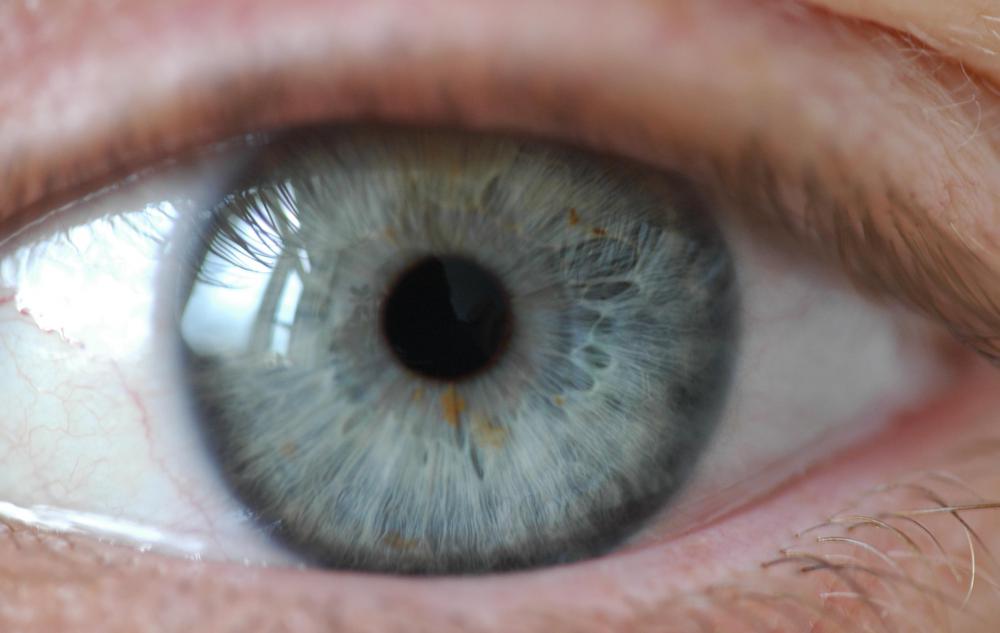 Head trauma or trauma to the eye may induce dilated pupils. After an injury, the iris can be affected, causing the pupil to not constrict normally. A condition called Adie's tonic pupil syndrome can also affect pupils to dilate. This condition, mostly affecting young adult females, causes the pupils to react slower than usual to light.
Medication, including antihistamines and antidepressants, can affect pupil dilation. Some drugs, such as psychedelic, including LSD and marijuana, and psychostimulants, such as amphetamines and methamphetamine, may cause dilated pupils. In addition, withdrawing from narcotics can also cause pupil dilation.
Sometimes eyes are dilated on purpose, usually when an individual goes for an eye exam. During the visit, the doctor will often place medicinal drops called mydriatics into the eyes. The medicine forces the eyes to dilate, allowing the doctor to get a better look at the retina and iris, and to also see how the eyes react to light.