What are Different Types of Floor Exercises?
Many people interested in either losing weight, or shaping up overall, assume that they need special equipment to do so. This may cause them to believe that purchasing expensive apparatus or joining a gym is necessary to achieve their ideal body. What they might not know is that floor exercises can often be just as effective as large equipment, and are often require little or no equipment. This is because they focus on using either the body weight or small tools, such as hand weights and resistance bands, to get in shape.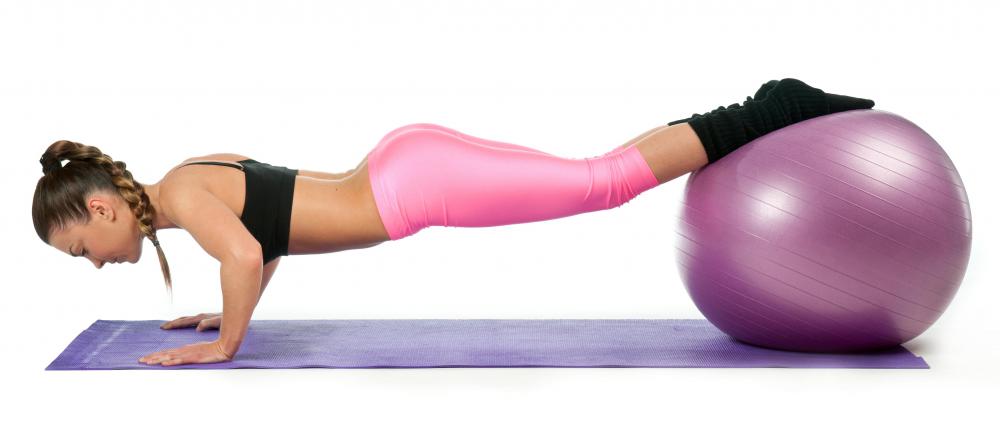 Toning the arm muscles is possible in most cases through floor exercises. One example is the push up, in which the hands are placed flat on the floor under the shoulders, with the body also on the floor in a straight position. The point is to then push the entire body up using the arms, lowering it carefully and then repeating the movement several times. Additionally, small weights can lifted repeatedly, either above the head, out to the sides, or back behind the body. These are the basics of using floor exercises to tone the arms.
Leg muscles can also benefit from floor exercise. The lunge is a common move, requiring the feet to be shoulder-width apart on the floor. The next move is to take a step forward with one leg and bend it, letting the other leg bend down to the floor behind the body with the knee hovering above the ground. The original position can then be resumed, repeating the move several times afterward. Another leg exercise is the squat, in which the legs are about a shoulder-width apart when the body is lowered slowly until the knees bend enough so that they are directly over the toes.
Abdominal workouts using the floor are quite common. The main floor exercise seems to be the crunch, in which the subject lies on the floor with knees bent. Hands may be placed behind the head or over the chest, and the subject should slowly lift the upper torso off the floor using the abdominal muscles. The original position should then be resumed, and the motion can be repeated the desired number of times.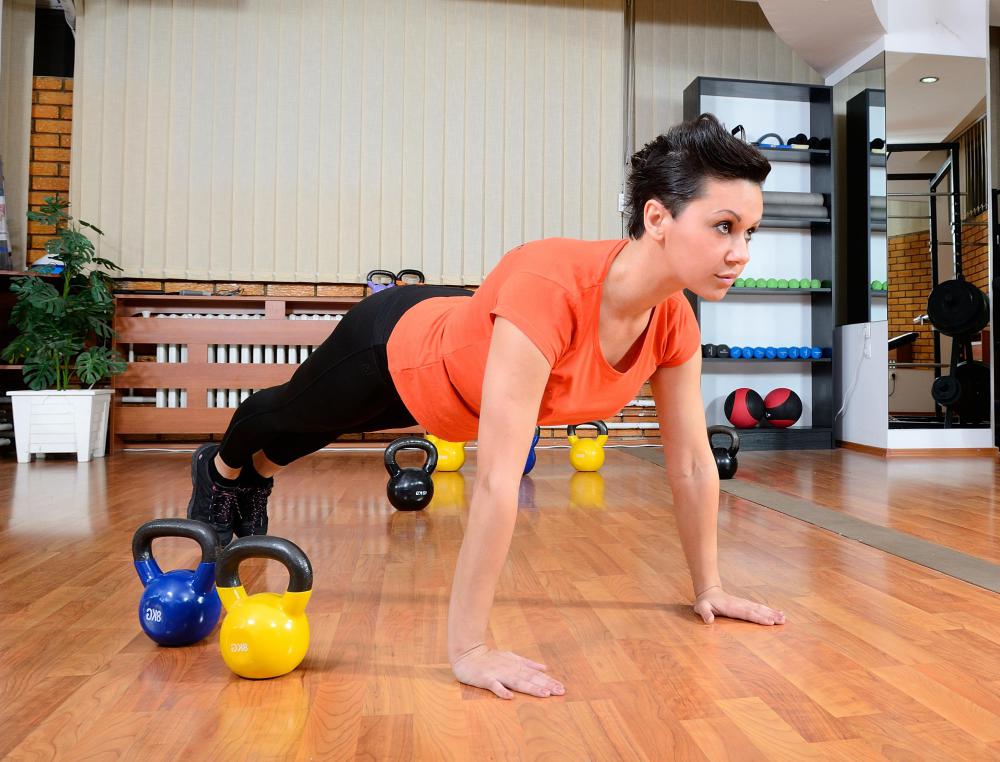 There are some floor exercises that do not focus on one specific muscle group, but instead on the body's core stability. They mostly consist of static floor exercises, which means they are meant to be held in place rather than involving a lot of movement. For example, the plank involves keeping the body straight on the floor, with elbows and toes touching the ground. The position should strengthen the abdominals, and is usually held for at least 30 seconds for most beginners, with more advanced subjects holding it for several minutes at a time. This and other similar floor exercises can help strengthen the core muscles that help in keeping the entire body stable.