What are Different Types of Belts?
Always a popular fashion accessory for both men and women, belts add interest to many different outfits. In addition to giving unique style to a look, a belt is also worn for practicality to help keep trousers in place. In the case of low-rise pants, belts are especially useful in keeping these garments from sliding too low on the hips. Belt styles and materials range from casual to dressy.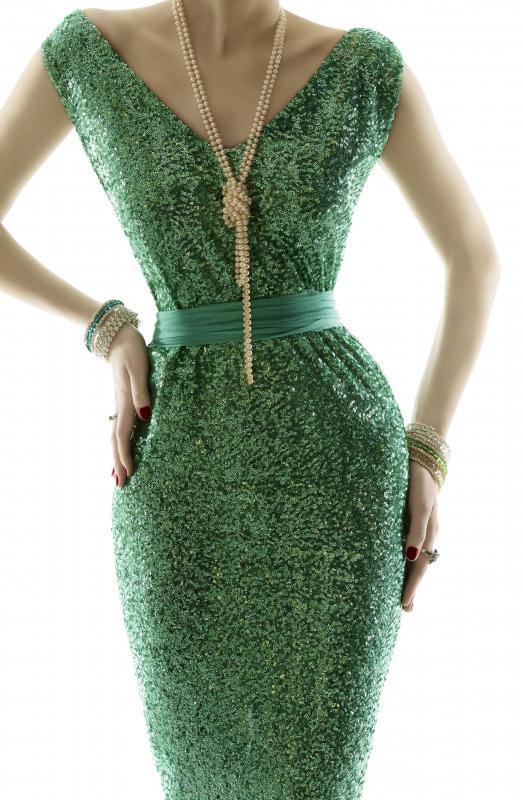 A leather belt is a classic that never goes out of style. Thinner leather belts with a metal buckle are favored in menswear, while women's versions are available in thin or thick styles, as well as softer suede types. A men's belt typically sits closer to the hips, while women's styles may be hip or waist accessories. A leather or suede belt may be in any color and could be plain or embossed with a pattern. There are also synthetic belt types made to look like leather.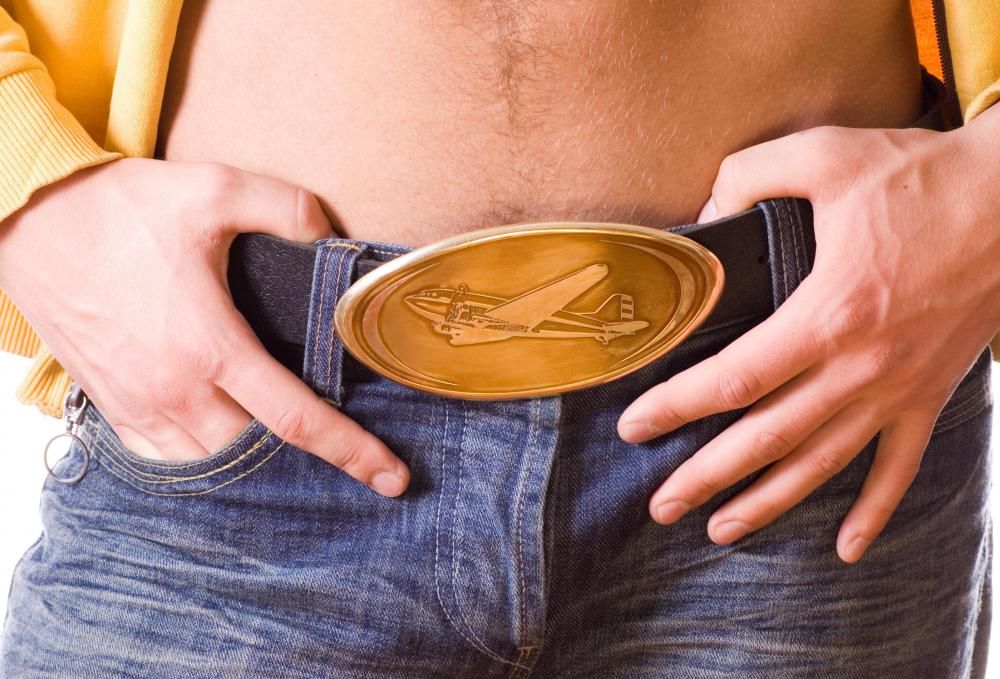 A buckle belt may be plain or ornate in style. Most belt buckles are made of metal with the color tones available in silver, gold, copper, and bronze. Buckle shapes may be oval, round, or square. Studded belts feature small protuberances of metal shapes or studs that may be placed in random designs or in rows. A chain belt is all metal, with joined hollow links similar to those in necklace chains.
Elastic cinch belts are made of elasticized fabric. These stretchy belt types are usually wide and may feature an elongated type of metal fastener as well as a fabric buckle accent. Men's elastic belts are usually much narrower and may be striped or in accent colors to wear with sportswear and casual summer wear. The buckles may have a sliding type of closure rather than the traditional notches and holes fastening method.
The self-tie type of belt is found on men's and women's bathrobes. Some women's blouses feature a self-tie belt at the waist. Since this belt style is made from the same fabric as the garment, it's not worn to contrast clothing but rather to create a better fit for a wrap type of design. Self-tie sashes or belts define the waist and add textural interest to a plain garment. These belt looks tend to flatter all figure types.
Chain, hip, and narrow women's belt styles tend to look best on slimmer body shapes. Wider belts worn at the waist flatter larger figures. A waist belt worn over a cardigan helps define the waist and can give a button front sweater new style.