What Are Destroyed Jeans?
Destroyed jeans are a type of denim clothing manufactured by a special process that may include stonewashing. These types of jeans are often sold as faded or torn jeans and they give the appearance of having been worn and washed several times. Some individuals who want to dress in punk or goth style wear distressed or destroyed jeans simply for appearance. Others prefer the comfort destroyed jeans offer.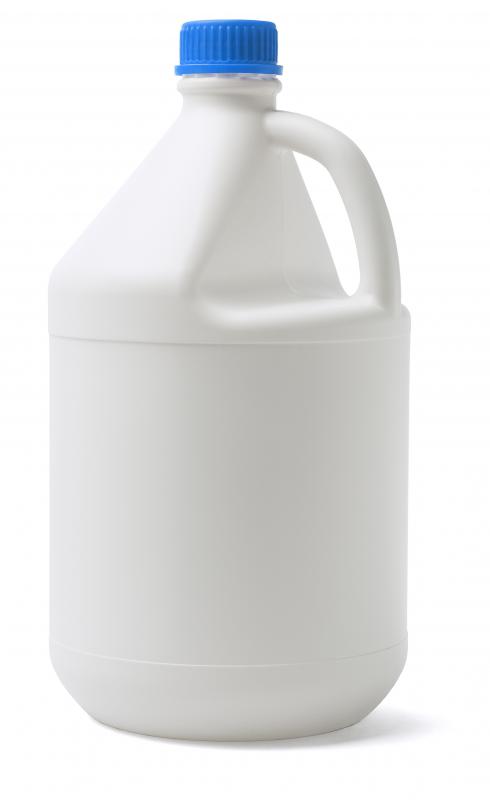 Some destroyed jeans feature a lightly distressed fabric, often with rips in the knee or leg. Many styles of destroyed jeans are primarily made from cotton and spandex. Destroyed or distressed jeans come in various styles for men, women, and children.
Blue jeans with a distressed styling may also be bleached. The bleach washing gives the appearance of white patches throughout the blue denim material. Although the jeans have various detailing, the main characteristic of distressed jeans are tears or holes and fraying at the hemline. Destroyed jean garments may also include jean jackets and skirts. The distressed skirts may be bleached or stonewashed, as well as frayed.
The manufacture of destroyed or distressed jeans began as a fashion trend. Fashion models and rock musicians often wore this style, so it quickly became a fashion statement for young people. Many styles of the distressed or destroyed jeans are manufactured by high-end fashion designers. Most notably, Italian fashion designers have produced this style of jeans, which have been exported throughout the world.
Creating one's own style of distressed jeans rather than purchasing the high-end designer style may save money. There is a disadvantage to destroying a pair of jeans by hand, however. Doing this may damage the fabric and the quality of the jeans can be significantly reduced. Jeans manufactured with this look appear destroyed but are not actually damaged.
Destroyed or distressed jeans are not always found in blue. Other popular colors for these styles of jeans are black or white. Destroyed jeans can also be found in brown, tan, or red.
Destroyed or distressed jeans are typically found in a style known as skinny jeans. Skinny jeans are slim throughout, fitting snug and tapered to the body. These jeans generally sit low on the waist as well. Many are boot-cut styles with slight flaring at the bottom. Some destroyed varieties are also available as cropped style, generally falling at about mid calf.