Dental forceps are metal instruments used to pull teeth, and are available in different sizes and shapes to assist with different jobs. They typically have the same general features, such as a beak, neck, and handle. The beaks are designed to hold a tooth firmly below the gum line; the inner surface of the beak is usually concave while the outer surface is convex. Types of dental forceps include upper and lower universal forceps, upper right and left molar forceps, and wisdom teeth forceps.
Generally, dental forceps are designed for use in different areas of the mouth. The beak typically is designed to conform to the shape of the surface of a tooth. Forceps used for lower teeth typically have beaks that are set at a right angle to the handle. Handles of forceps generally vary for what teeth need to be pulled — handles for upper teeth can be either straight or slightly curved. The neck is shaped so that the beak can be placed securely around the tooth, allowing the dentist to apply maximum force to extract the tooth.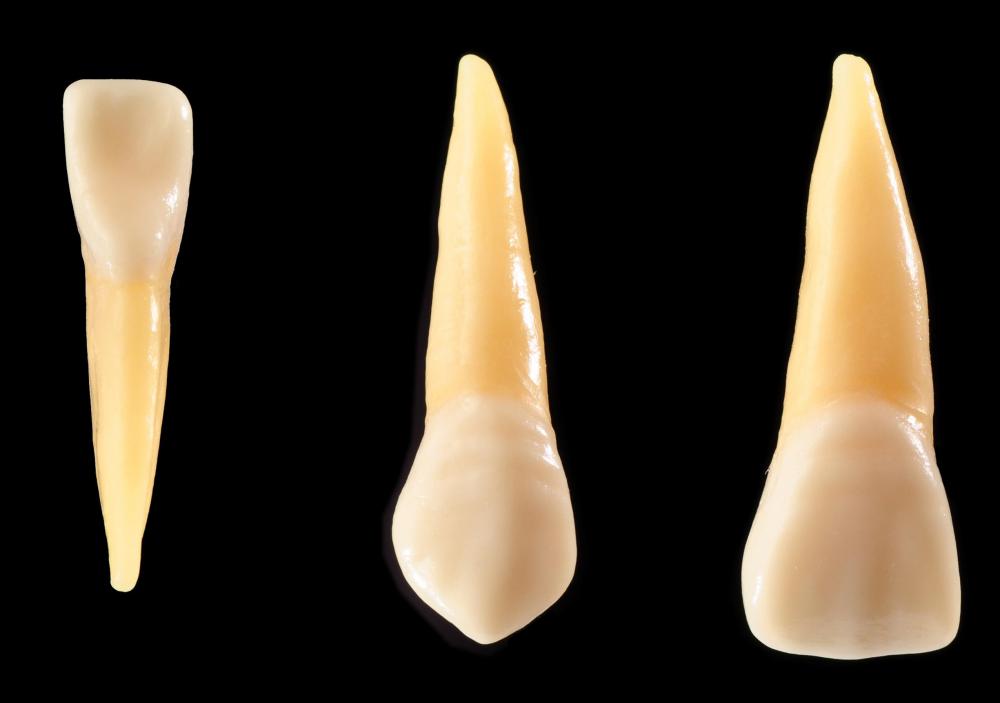 When teeth are extracted with forceps, they are initially either rocked or rotated slightly, depending on which tooth is being removed. This action breaks down the periodontal membrane — the fleshy tissue between the tooth and tooth socket that holds the tooth in place — and widens the socket in the jaw bone. The movement also helps push the beak of the forceps farther down around the root of the tooth — dental forceps blades must be sharp so they can slide down easily between the tooth and gum. With the beak in place, the dentist grips the handle with his or her palm; force on the handle then typically forces the tooth to come out of the socket.
Along with forceps, a dentist may sometimes use a dental elevator to help loosen a tooth. An elevator is a single-bladed instrument used as a type of wedge. It is slid between the tooth and gum, and the blade attaches like an ice pick to the side of the tooth to help pull it out. For example, if a lower molar fractures below the jaw bone level, dental forceps may not be able to grasp the molar to remove it. An elevator is then placed into the socket, wedged into the side of the tooth root, and rotated as the tooth is extracted.