What are Deep Pocket Sheets?
Deep pocket sheets are fitted bed sheets designed to snugly fit on mattresses that are thicker than standard designs. These bedding sheets are constructed with a deeper pocket at each corner of the sheet, making it possible to perfectly align the pocket with the corners of the mattress while still hugging the sides of the mattress and tucking under to allow the sheet to remain in place. While once considered a specialty item, deep pocket bed linens are now offered in many retail outlets, including some discount stores.
The need for a deep pocket sheet normally arises due to the inclusion of elements that make the mattress area thicker for some reason. This may be due to the construction of the mattress itself, such as in the case of pillowtop mattresses. In other instances, it may be due to additional padding, such as a detachable foam topper that is placed on top of the mattress, that prevents standard fitted sheets from fitting properly on the mattress. Whenever some design element or additional padding is present, deeper pockets are necessary to create the right fit.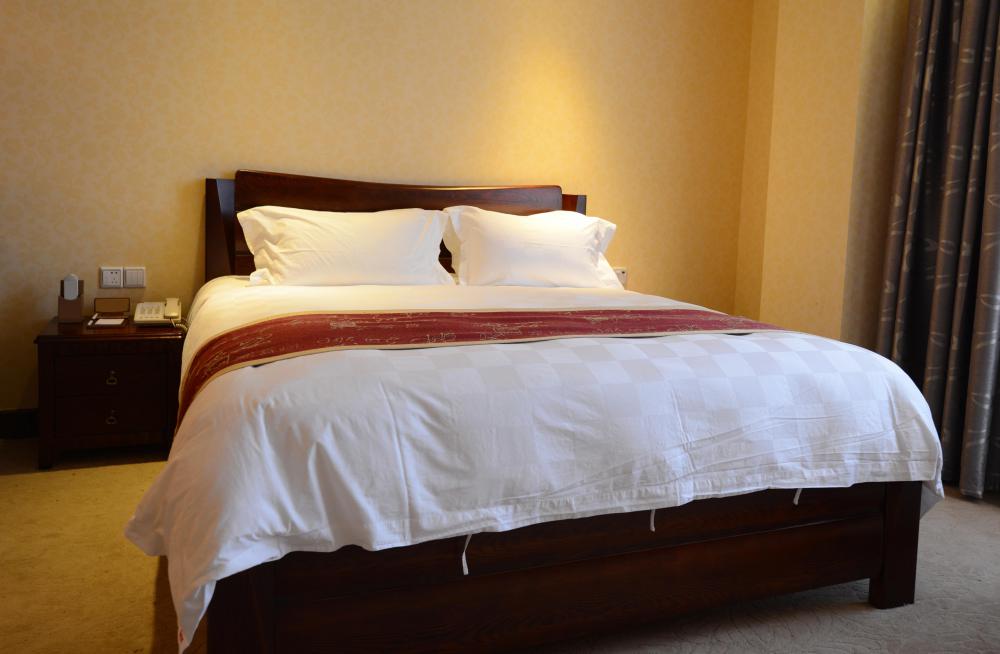 Extra deep pocket sheets are traditionally made with a higher thread count than standard fitted sheets. One of the advantages of this higher thread count is a texture that is softer to the touch, but also more durable. While deep pocket sheets are more expensive than standard sheets, they also tend to wear very well over time. As a result, deep pocket bedding may prove to be more cost-effective over the long run.
Deep pocket bed linens today are available in a wide range of colors, prints, and fabrics. For cooler seasons, deep pocket flannel sheets help to keep the bed warm and toasty even when the temperature drops. Cotton and satin deep pocket sheets work well during warmer times of the year, as the fabric provides a light covering at night while still allowing the material to breathe. It is even possible to purchase sheets that are made from t-shirt material, providing a softness that is inviting while also helping to hold in body heat during the spring and the fall.
One of the best ways to determine whether or not you need deep pocket sheets is to measure the expanse that the sheet must cover in order to allow the fitted pockets to tuck comfortably under the mattress corners. Most sets of bed linens include the finished measurements of both the flat and fitted sheets. By comparing the measurements of your mattress to those on the packaging, it is possible to decide whether a standard set will be sufficient or if a deep pocket sheet set is a better option.