What are Common Causes of Hallucinations in the Elderly?
The most common causes of hallucinations in the elderly are dementia, Alzheimer's disease, side effects of medications, and psychosis. A condition known as Charles Bonnet Syndrome can also cause hallucinations. Elderly patients who have had or are recovering from a stroke have been known to experience hallucinations as well.
When an elderly person is exhibiting symptoms of dementia, he can sometimes experience paranoia along with delusions and hallucinations that are either auditory or visual. A patient may believe that an object is in front of him, and so he believes he is "seeing" something that is non-existent, or hearing sounds and noises that do not exist. He may also smell things that are in his own mind.
When people with dementia have hallucinations, it is typically due to systematic changes that occur within areas of the brain. These changes that can contribute to delusions and hallucinations in the elderly patient generally occur within the frontal and temporal regions of the brain. Delusions differ from hallucinations, in that the patient doesn't necessarily see or hear things that aren't present, but he may have a distorted view of situations around him.
Auditory or visual hallucinations in the elderly can occur with a condition known as Charles Bonnet Syndrome (CBS). This condition typically manifests in older patients with hearing loss or deafness, or who have limited sight or total blindness. The patient may actually hear music, melodies, or other sounds that are non-existent. Patients with CBS may also see visions of animals or other designs and sights that do not exist. These hallucinations typically happen to patients who, at some prior period in life, had been able to see or hear.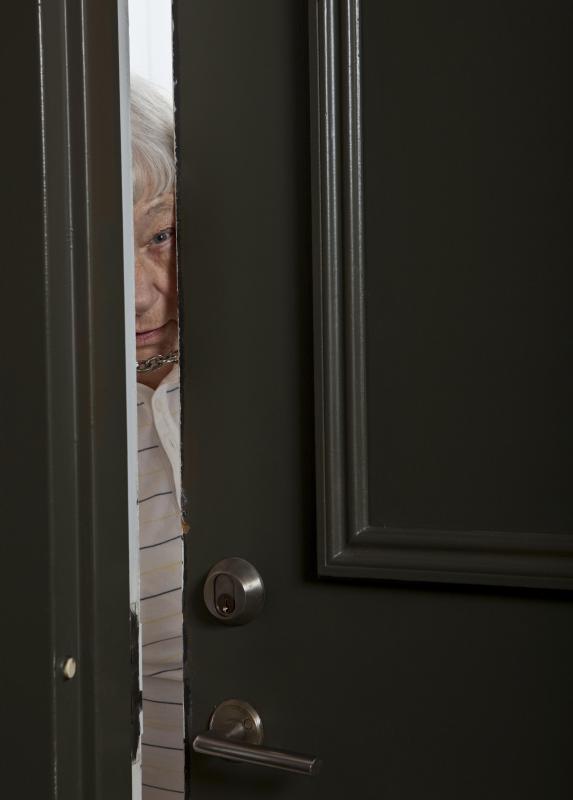 Strokes or other trauma to the brain can be direct causes of hallucinations. Again, this type of injury would affect the temporal or frontal lobes. When injury to the brain affects these significant areas, ability to reason, as well as visual disturbances can occur.
Hallucinations in the elderly are not uncommon. If the patient is in an unfamiliar situation, hallucinations have been known to occur. In addition to the patient having visions of things that do not exist, he may also become delusional and imagine a situation or event that has not actually occurred.