What Are Butterscotch Bars?
Butterscotch bars are a cookie square type of dessert. The bars are named after the melted butter and brown sugar combination known as butterscotch. This mixture, along with flour, eggs, baking powder, salt and vanilla, is the main base for these dessert bars. There are also many possible variations such as adding butterscotch-flavored baking chips to the bars or blending in raisins and/or chopped nuts before baking.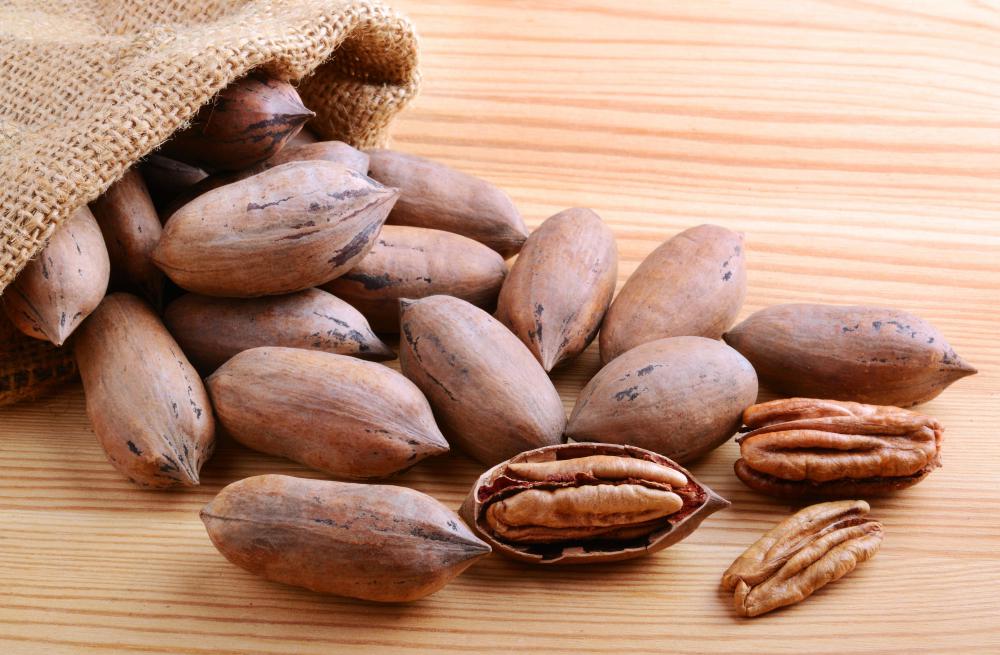 Like most bar types of cookies, this butterscotch version requires both dry and wet ingredients placed into separate bowls. Some bakers of butterscotch bars like to add cream and/or corn syrup to the wet ingredients. Typically, the dry ingredients include flour, baking powder and salt and these are usually added gradually to the butter, sugar, vanilla and egg mixture.
Once the wet and dry mixtures are blended smoothly, the resulting batter is poured into a square baking pan. The pan may be glass, metal, rectangular or square in its type and shape. Butterscotch-flavored baking chips and/or chopped nuts may be sprinkled on top of the batter in the pan just after baking to add extra taste to the recipe. Walnuts, pecans and almonds are some of the most popular kind of nuts used when making butterscotch bars. When the baked butterscotch dessert has cooled in the pan on a wire rack, it's then able to be cut into bars.
The number of bars each butterscotch dessert recipe produces depends on the size of the baking pan used as well as how big the baker decides to cut each bar. Some bakers prefer large squares, while others like to cut butterscotch bars into longer, but smaller rectangles to make them easier to hold for eating. Large squares are often preferred though when toppings are added to make this butterscotch dessert one to be eaten using a fork and a plate. For instance, a baked butterscotch bar square can be reheated and topped with ice cream or whipped cream plus various toppings such as caramel and/or chocolate sauce as well as butterscotch-flavored chips, chopped nuts or small candy sprinkles.
Butterscotch bars tend to keep for several weeks if they're stored in an airtight container. They can also be baked in larger batches and frozen. In addition to reheating them to use as a dessert with toppings, they can also be used for picnic fare or school or work lunches.