What are Axillary Lymph Nodes?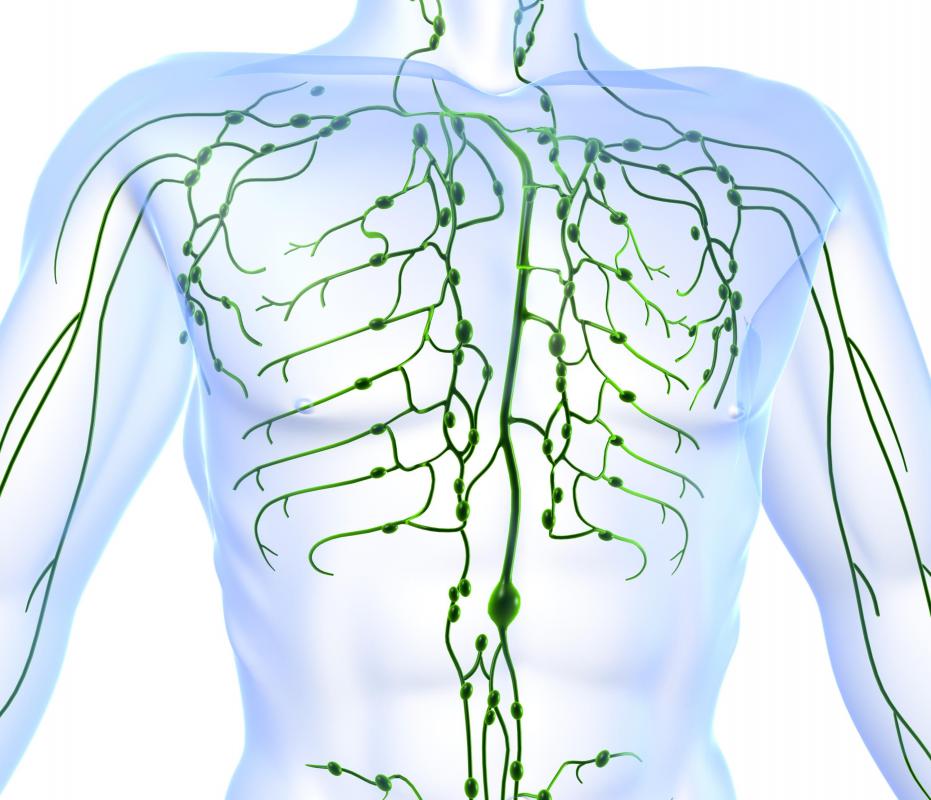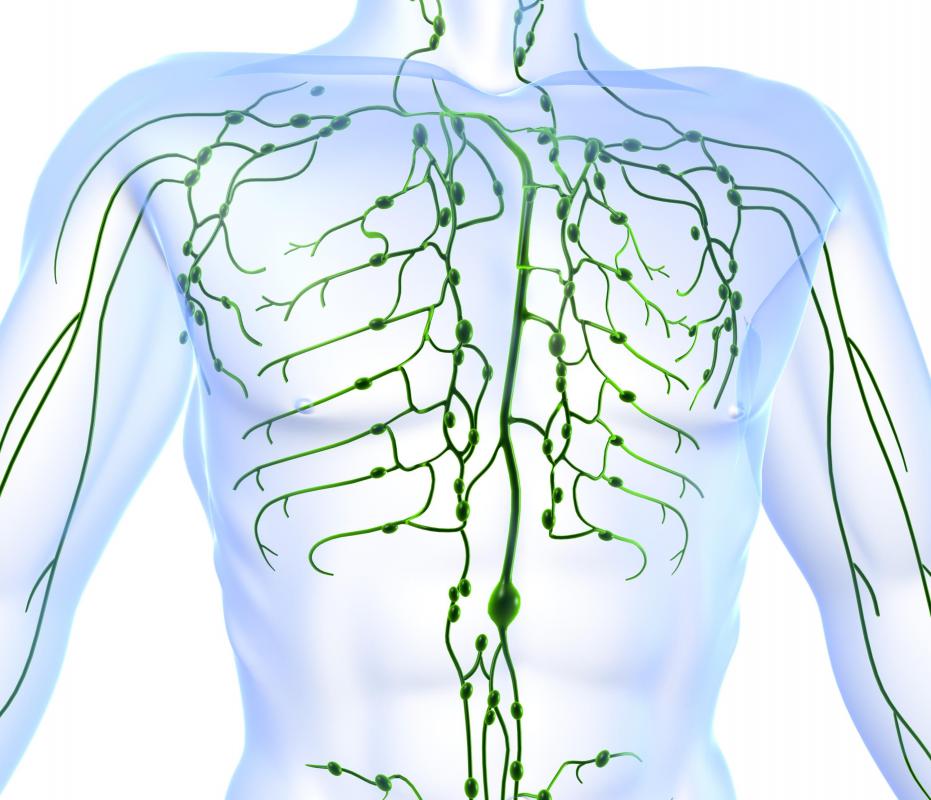 Lymph nodes are small organs that are part of the lymphatic system and are grouped in several areas in the body, such as the neck and the groin. Axillary lymph nodes are those that are located in the arm pit, also called the axilla. The lymphatic system is the complement to the circulatory system, and the nodes are where lymph fluid collects and is filtered as it moves toward the point where it re-enters the bloodstream.
Axillary lymph nodes are broken down into several sub-groups. The apical lymph nodes are in the area above the shoulder near where it meets the neck. There are pectoral lymph nodes that are located in the chest and are associated with the mammary glands and subscapular lymph nodes that are in the upper back. Lateral lymph nodes are at the top of the arm, and central lymph nodes are just below them in the chest.
These lymph nodes act as filters for the flow of lymph, a fluid found between cells in the body, and they are collectors of cancer cells, viruses and bacteria. Large numbers of white blood cells reside in each lymph node in order to attack these dangers as they are removed from circulation. When a lymph node gathers a significant amount of harmful material, white blood cells are created at a high rate and cause the node to swell.
Swelling can be caused by bacterial infections, vaccinations, viruses or allergic reactions to some medications. When swelling in any of the axillary lymph nodes occurs with any other symptoms of cancer, physicians pay close attention to family history and might do tests to rule out breast or lung cancer. When cancer cells are present in the lymph nodes, they are likely to feel more firm, to be fixed in place and not to be painful to the touch.
In the case that cancer already has been identified in a patient, the doctor is likely to remove several axillary lymph nodes, possibly during a mastectomy or lumpectomy, and have them examined for signs of cancerous cells. The surgery to remove the few lymph nodes where lymph from the breast flows first is called a sentinel node biopsy. If cancer cells are found in this procedure, the next step often is a full axillary dissection, which is the complete removal of all axillary lymph nodes on the affected side. This also will change the strength and duration of chemotherapy treatments following tumor removal.
The lymphatic system, shown in green.

Swollen lymph nodes are one of the first signs of illness.

The human arm pit contains axillary lymph nodes.