What are Active Ingredients?
Active ingredients are components in a drug that provide some pharmaceutical value, in contrast with the inactive ingredients, which act as carriers to make the drug easier for the body to process. The term is also used in the pesticide industry to describe the active pesticides in a formulation. In both cases, these ingredients are literally "active," performing a specific function upon application or ingestion.
Many drugs combine several active ingredients, and the interaction between them may be critical to the function of the medication. In synthetically compounded pharmaceuticals, manufacturers can tightly control the potency of their ingredients, because they are formulated under controlled conditions. Herbalists and companies that use naturally sourced products must be careful with their formulations, because the potency of the active ingredients can vary widely, depending on factors that are out of the control of the manufacturer.
Brand name drugs rely on carefully patented and controlled active ingredients. Once patents expire and competitors can make generic versions, the generics typically use the same ingredients, often in a formulation identical to that of the original drug. Sometimes, however, manufacturers make small changes that can have a profound impact on the effectiveness of the drug. For example, using a different inactive ingredient might inadvertently change the potency of the drug, or using a different source for the ingredients could result in a drug with slightly different effects.
In the case of over-the-counter pharmaceuticals, the active ingredients are always listed on the back. It can be a good idea to compare them when considering which medication to buy, as generic brands are often identical and much less expensive than brand names. Cough syrup, for example, might be priced radically differently depending on the manufacturer, but the ingredients that help a patient stop coughing will be the same. Comparing pharmaceuticals before purchase can save money for savvy shoppers.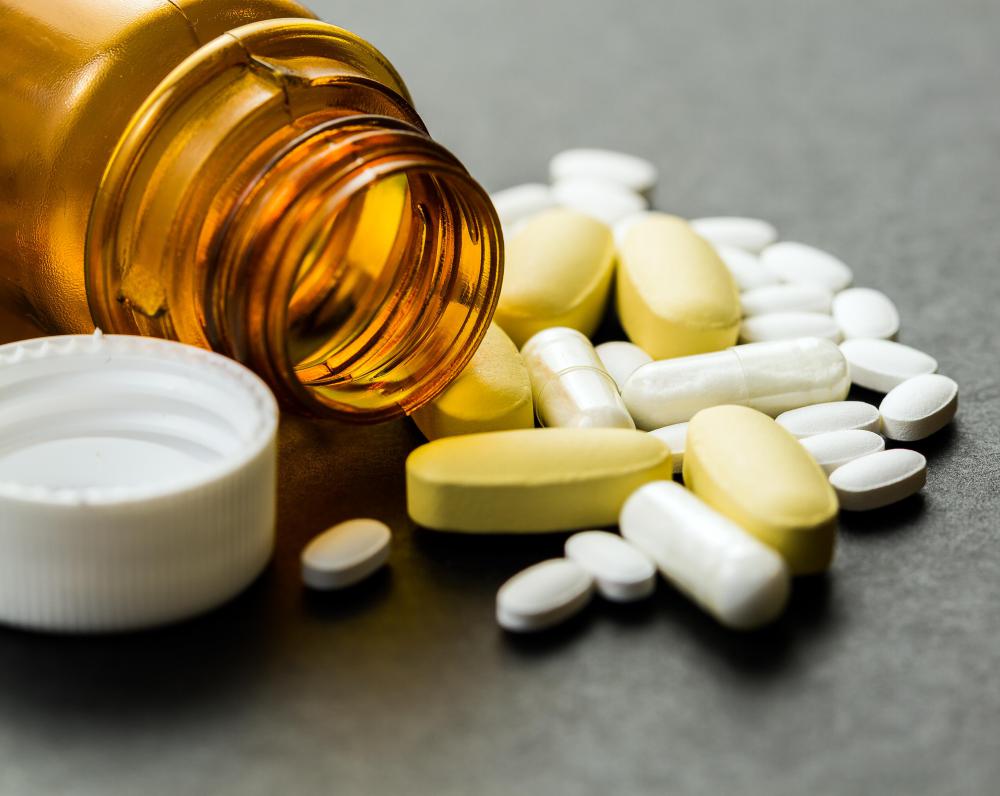 Inactive ingredients, also known as excipients, can perform a number of functions. For example, some active components cannot be absorbed very well by the body, so they must be combined with a soluble excipient so that the body can process them. In other cases, active ingredients are very strong, and combining them with an excipient allows greater control over the dosage; without an excipient, a powerful pill might be the size of a pinhead, but with one, it can be formulated into a larger and more manageable size.