In Scrapbooking, what is Paper Piecing?
Paper piecing is commonly thought of as a quilting technique, though it is also a technique used in scrapbooking. Paper piecing in scrapbooking involves creating an image from several layers of cut pieces of paper. The layered image generally pops from the page and can be more visually appealing than an image that is flat or made from one layer of paper. In quilting, paper piecing is done by sewing fabric to a paper back, in order to get an even and accurate design.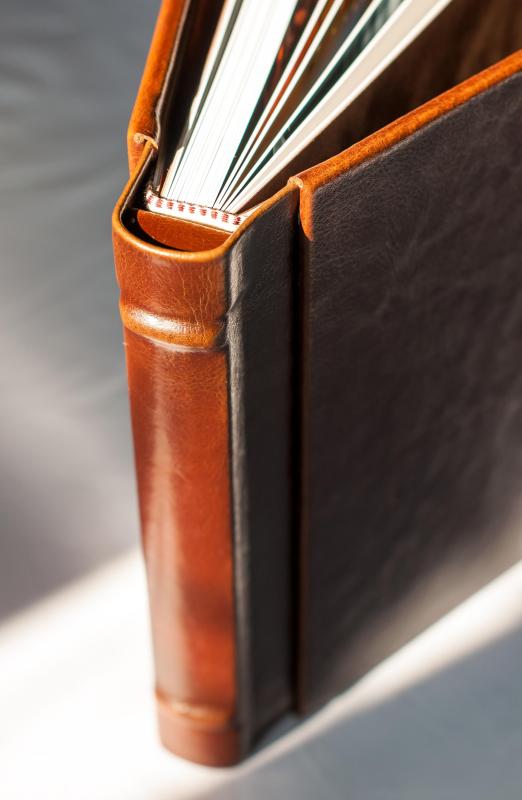 A person working on a scrapbook may use several different types, colors, and styles of paper to create a paper pieced design. For instance, if a person wanted to create a picture of a teddy bear, she might cut out several brown circles for its body, pink squares of tissue paper for its vest, and small blue dots for its eyes. A person may use paper piecing to create borders, large images, or lettering.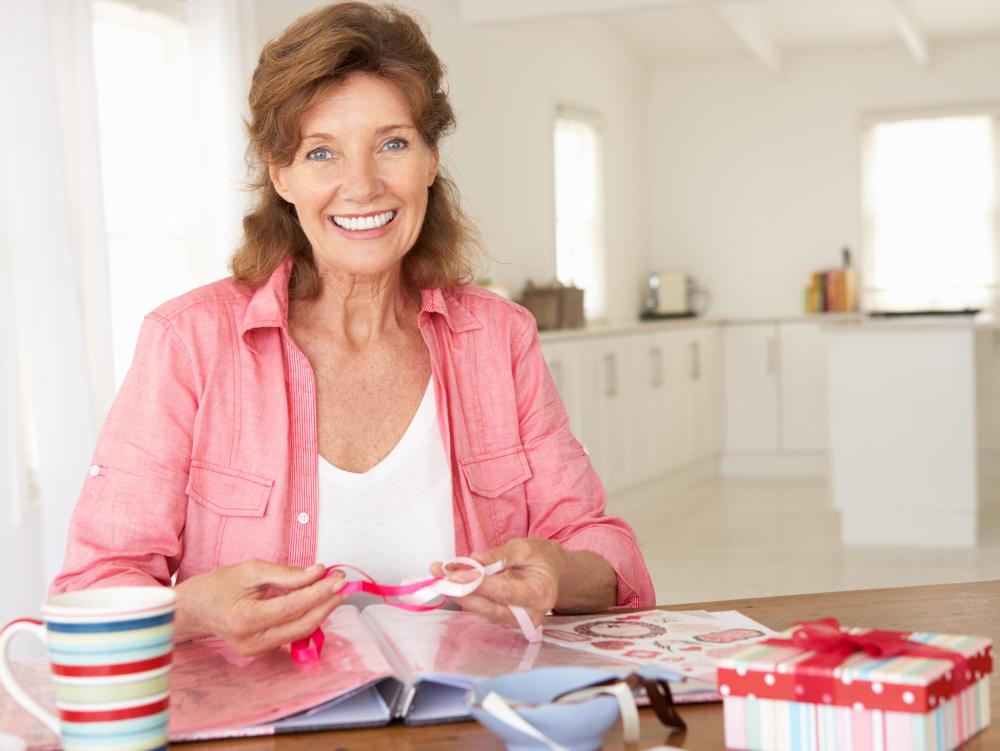 The primary tool a person needs to paper piece is a pair of scissors. She may also use a die cut machine, which stamps out shapes in paper using pre-made forms similar to cookie cutters. Some scrapbookers, especially those who are more experienced, prefer to design and cut their own patterns for piecing.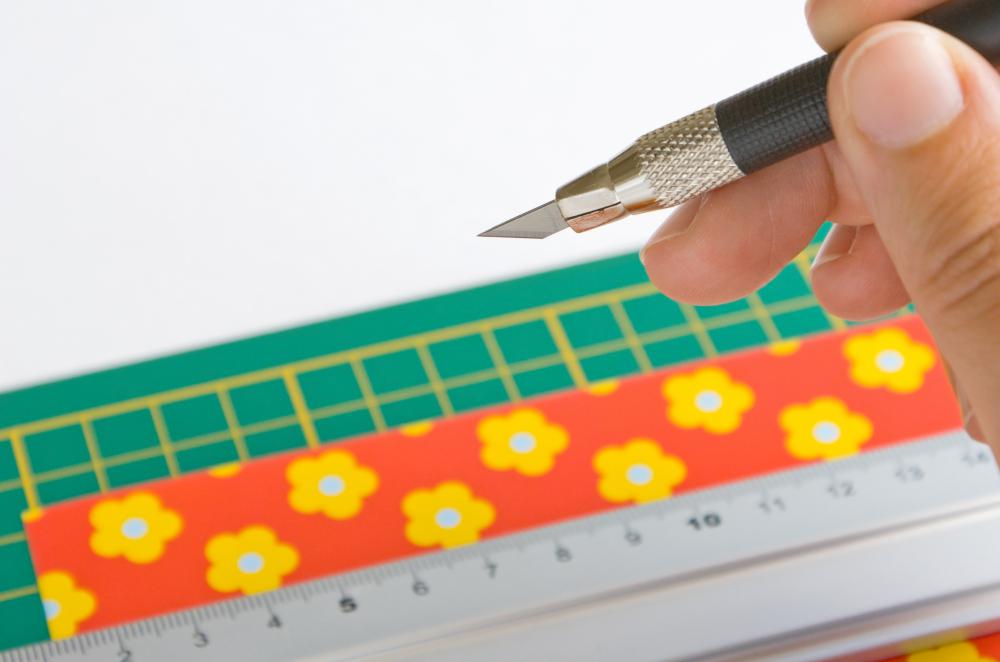 Beginners may want to use a pattern until they get the hang of scrapbooking or pattern piecing. Patterns for paper piecing are available to purchase and sometimes for free download. The pattern will consist of several shapes that when assembled will make the whole image. A crafter should make a copy of a pattern and cut out the shapes from the copy. She should trace the patterns on the paper she wants to use and assemble the pieces of paper in her scrapbook.
Using the right type of glue or other adhesive is important. Glue for scrapbooking should be acid-free, or else it may eat through the paper over time. A person should not use Elmer's glue or rubber cement when paper piecing. Glue sticks are usually acid free but may prove to be too weak for scrapbooking. If a person does not want to use glue, she may choose to use double sided tape to assemble the image.
Once the image is pieced together, a crafter can add decorations and details to it using markers, chalk or colored pencils. She may also want to add three dimensional details to the paper, and can attach buttons, ribbons or sequins as she sees fit.