In Law, what is Lateral Support?
Lateral support is a legal concept involving adjoining landowners. By law, landowners are entitled to natural physical support from the properties that border theirs. If someone makes substantial changes to a property that cause damages to a neighboring property, the affected property owner can bring suit in court. Thus, people need to be careful when they are involved in activities that might cause property damages next door.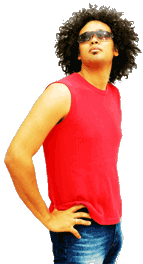 A classic example of a situation where lateral support comes up is in excavations. Property owners may dig to create basements, lay underground utilities, or for other purposes. During excavations, people are required to establish retaining walls and take other measures to protect the neighboring property. If digging causes subsidence and collapse next door and the next door neighbor can show that the digging was the cause, the landowner conducting excavations will be legally liable.
Resource extraction is another context where lateral support becomes important. People may dig wells to access an aquifer or deposits of resources like oil and minerals. Steps must be taken during resource extraction to prevent subsidence of the neighboring properties. If a landowner leases resource extraction rights to another party, that party is responsible for complying with the law and ensuring that the neighboring properties are not deprived of their lateral support.
The laws about lateral support recognize the fact that while landowners have a right to use their own land as they please, certain activities may adversely affect neighboring properties. Just as people are not allowed to engage in polluting activities, even on private property, because these activities harm the neighbors, people cannot undermine the lateral support of an adjacent property, even with fully permitted activities, such as excavating to make a basement.
The issue of lateral support with excavations can be a particularly large problem in urban areas. Lot lines are often tight and it is very easy to cause damages to a neighboring property with activities like digging out a basement for a high rise. When new structures are planned, the company supervising the construction usually develops extensive plans for building retaining laws and monitoring conditions on site for any sign that lateral support of neighboring properties is being undermined.
This concept in the law is designed to protect the interests of all landowners by spelling out the responsibilities adjacent landowners have to each other. There are a number of other laws that pertain to people who own adjacent properties.