How Effective Is Diltiazem for Atrial Fibrillation?
Atrial fibrillation is a medical condition that involves an arrhythmia, or an abnormal heartbeat. Several medications, including diltiazem, can be used to treat this condition. Taking diltiazem for atrial fibrillation can often prove to be effective for many people, which is why it is one of the more popular treatments for this condition. Correct dosing of this drug is required for individuals with this condition, in order to provide the most relief from symptoms with the maximum chance of avoiding side effects.
The way that taking diltiazem for atrial fibrillation exerts its effects is through the heart muscles. Calcium channels on the surface of these cells control their movement and, therefore, the heartbeat. Diltiazem blocks these channels, which allows the heart muscles to relax, and prevents improper contractions, thereby allowing the heart to beat normally.
Studies have been performed on individuals taking diltiazem for atrial fibrillation to determine how effective this compound is. Research performed at a London hospital found that most people with this medical condition saw a drop in their heart rate soon after the drug was administered. For the majority of these individuals, this change occurred within five minutes of treatment, which is much more rapid than other therapies like digoxin, which may take up to three hours to exert its full effect in some people.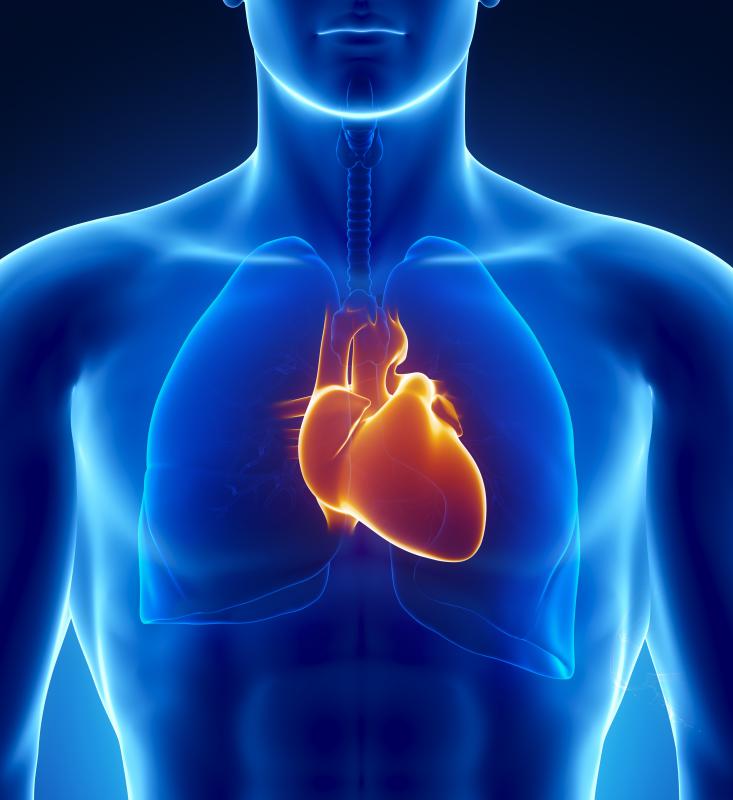 Most people find that using diltiazem for atrial fibrillation can provide the greatest benefits when it is taken daily. Individuals usually begin with a smaller initial dose of 30 milligrams (mg) to 60 mg, taken three or four times a day, and increasing their dose over time. After several weeks of therapy, as people become accustomed to this drug, they may take between 180 mg to 360 mg, split into three or four doses. Slowly increasing the dose allows these individuals to determine how much of the medication is needed to treat their symptoms.
Side effects can occur in some individuals using diltiazem for atrial fibrillation. Headache, upset stomach, and dizziness are among the more common adverse effects that occur when people take this medication. These effects tend to diminish after some time of taking this drug, as individuals develop tolerance to some aspects of the drug. Occasionally, however, some individuals experience more severe consequences from this treatment, such as an abnormal heart rate, or allergic reactions. The risk of these serious effects can be diminished among many people when dosages of diltiazem are carefully controlled.