The tongue, soft palate, and epiglottis are covered with structures known as taste buds, or lingual papillae, that allow humans to sense different tastes in the foods they eat. They are chemoreceptors, meaning that they transduce, or translate, chemical signals in food into electrical signals in the body. These electrical signals, called action potentials, travel to the brain via the nervous system, allowing us to experience the sensation of taste. Taste buds are known as direct chemoreceptors, meaning that they must make direct contact with the chemicals in food in order for us to taste. Distance chemoreceptors, on the other hand, such as those that sense smells, do not need to make direct contact with chemicals.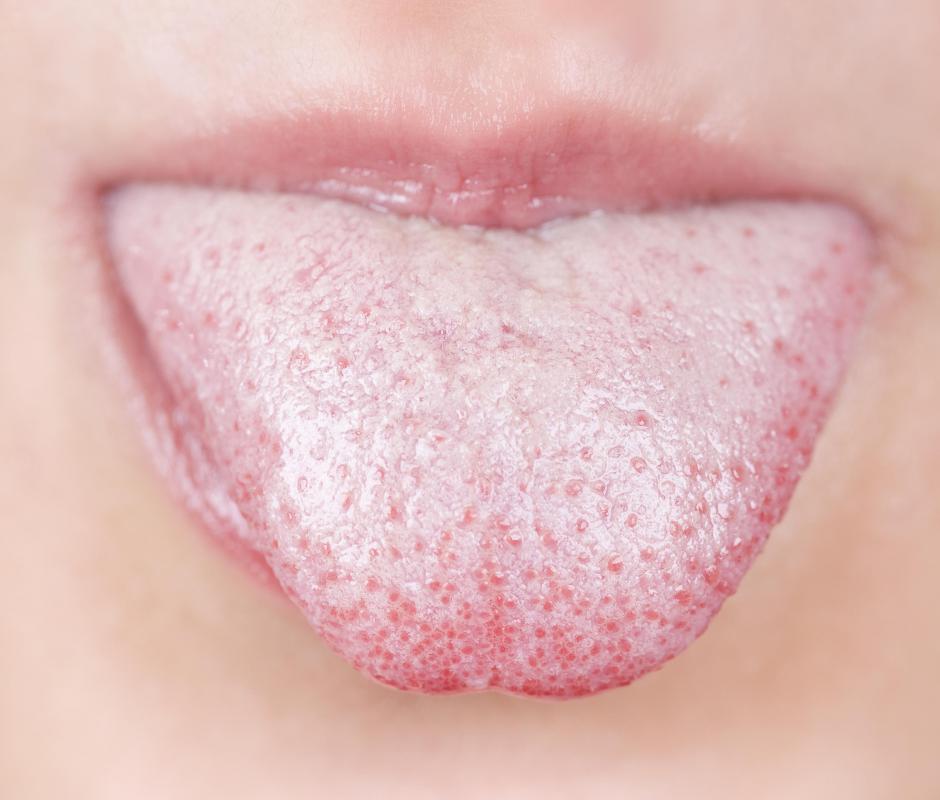 There are five distinct tastes that can be registered by the taste buds, but whether each one can sense one or many tastes is not known. The ability to sense each taste is present in all areas of the mouth. The five tastes are salty, sweet, bitter, sour, and umami or "savory" -- each linked to a specific chemical in foods. In general, humans have evolved to find salty, sweet, and umami foods pleasant, while sour and bitter foods are usually unpleasant. This is because sour and bitter tastes may indicate rotten food or poison, while nutritious, high-calorie foods usually taste salty, sweet, or savory.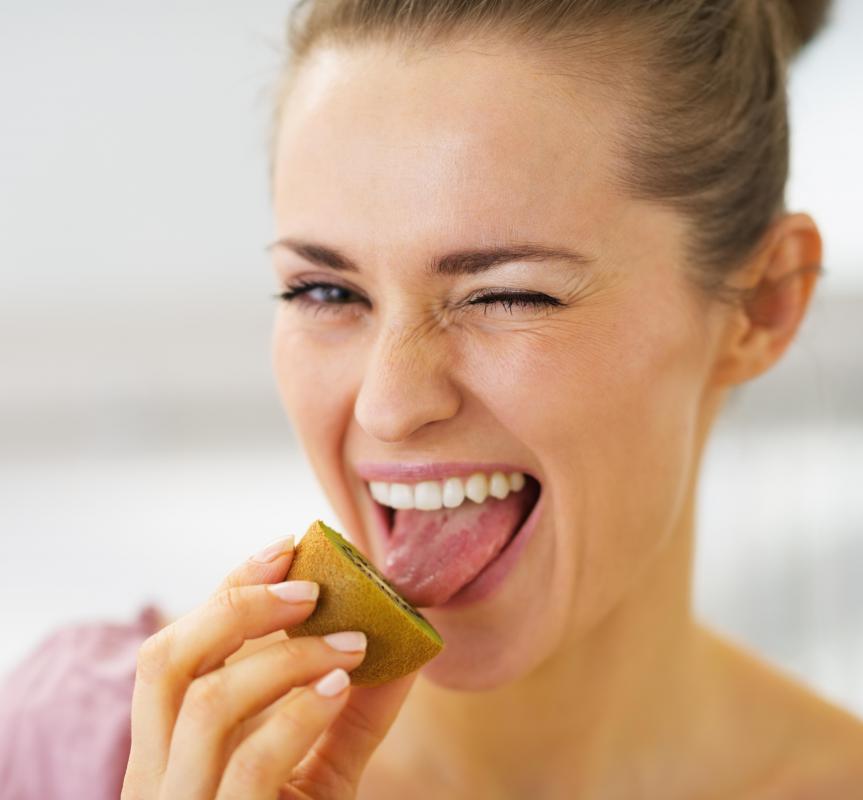 Taste buds sense salty and sour tastes through ion channels triggered by electronically charged particles, or ions, in certain foods. Salty foods contain the chemical sodium chloride (NaCl), commonly called table salt, each molecule of which is composed of a positively charged sodium ion and a negatively charged chlorine ion. The sodium ions trigger ion channels in the taste buds, changing the electrical charge of the cells and beginning an action potential. Similarly, sour foods contain acids, which have positively charged hydrogen ions that create an action potential in taste buds.
Bitter, sweet, and umami foods are sensed by the taste buds through G-protein coupled receptors, a more sophisticated mechanism that is not as well understood as that of ion channels. The compounds in bitter and sweet foods trigger G-protein coupled receptors to release a messenger protein known as gustducin, which in turn triggers certain molecules that close potassium ion channels, creating an action potential. The mechanism through which umami is sensed is similar, though triggered by the amino acid L-glutamate.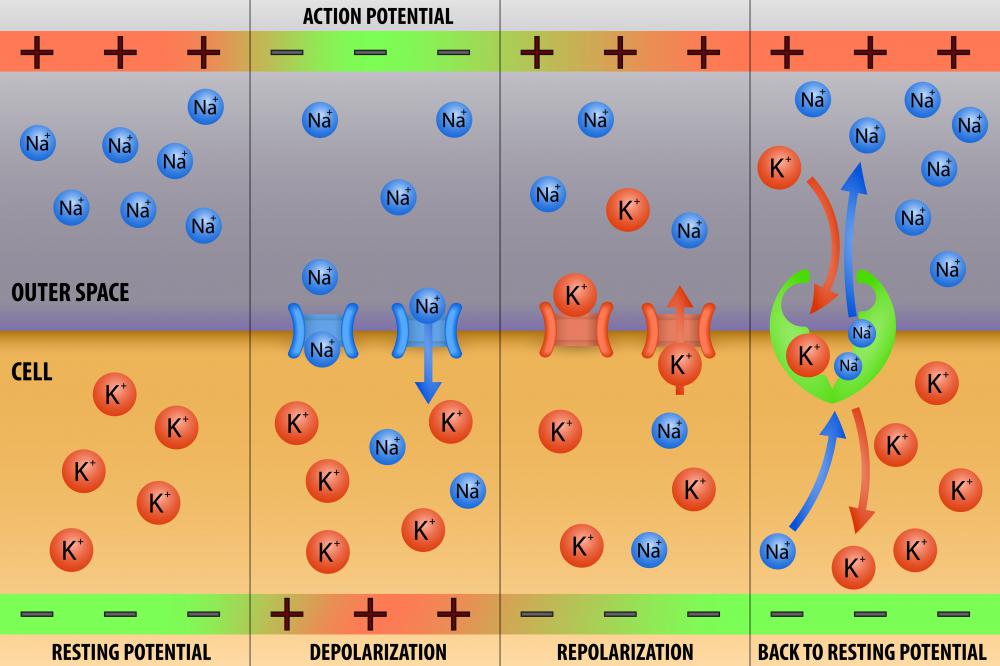 Three cranial nerves are responsible for carrying the action potential initiated in taste buds to the brain, where taste is ultimately registered. The facial nerve carries signals from the front two-thirds of the tongue, the glossopharyngeal nerve from the back portion of the tongue, and the vagus nerve from the soft palate and epiglottis.