How Do I Use Fluoxetine for Anxiety?
Fluoxetine, often used to treat anxiety disorders, is an antidepressant that can regulate chemical imbalances in the brain. Panic attacks and Obsessive Compulsive Disorder (OCD) are conditions that the medication is used for as well. Fluoxetine for anxiety can be administered in various ways depending on whether a capsule, tablet, or liquid form is taken. It is typically ingested once a day if taken in the morning, while twice a day regiments may include a dose in the morning and one around noon-time depending on the therapy. Some capsules have a delayed release formula, and these are generally taken once a week.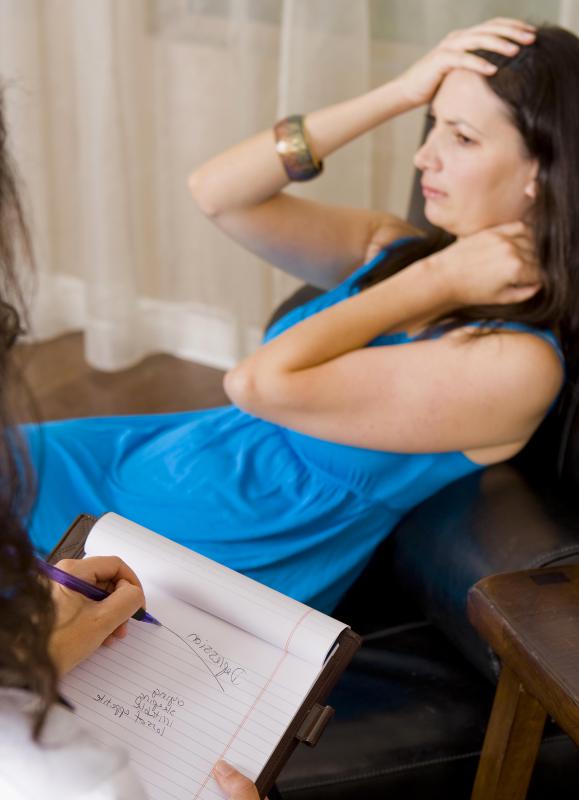 The benefits of fluoxetine for anxiety are sometimes not felt until up to five weeks into treatment. A person often feels fine while on the medication, and may be tempted to stop taking it. Other times someone can have serious side effects such as increased depression, anxiety, or changes in their behavior such as suicidal thoughts that should be reported to a medical professional immediately. Some patients may experience tremors, nausea, and headaches when taking the drug, symptoms that often subside after taking it for a period of time. In more serious cases, some people hallucinate when taking fluoxetine, faint, or can even go into a coma.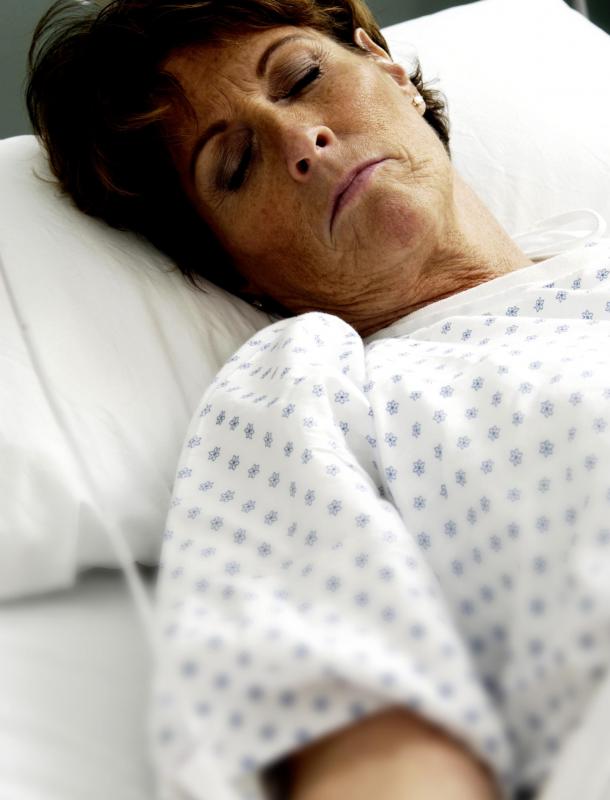 Many patients who take fluoxetine for anxiety may feel drowsy or have an upset stomach. Dry mouth and trouble sleeping are sometimes experienced, but it is generally important to follow a physician's instructions on the dosage required for the condition. Other instructions might include guidelines on what to do if one dose is missed; usually it can be skipped if the time for the next pill is close. To stop taking the medication, doctors typically advise weaning off it by lowering the dosage. Suddenly going off fluoxetine can lead to withdrawal which can affect mood, balance, and sleep patterns.
Fluoxetine sometimes causes health issues if used with other medicines for anxiety and those for inflammation, diabetes, or Parkinson's disease. You should usually be careful when driving, because it can cause drowsiness, which is often enhanced by alcohol. Fluoxetine for anxiety can also be harmful to unborn babies, and be problematic for people with liver, kidney, and bipolar disorders or epilepsy.
If you take fluoxetine for anxiety, you should let a physician or pharmacist know about other medications taken. Even vitamins or other supplements should be written down. The effects of the medication can be unpredictable, so a having list of these is generally helpful if an emergency does happen.