How Do I Treat Tongue Ulcers?
Although tongue ulcers are usually not that serious, they can be extremely irritating and painful. Simple things like talking and eating can become difficult with a sore tongue. People who would like to prevent these ulcers should avoid some behaviors and make certain dietary changes. In addition, there are a few treatments that should help clear up already formed ulcers, which include rinsing with salt water, applying a baking soda paste and applying a numbing gel.
Generally, instead of treating tongue ulcers, it is better to prevent them by avoiding certain activities, drinks and foods. Since stress is often the catalyst for ulcers, stressful activities should be avoided or at least kept to a minimum. Usually, doing some deep breathing or meditation will help to quickly reduce stress levels.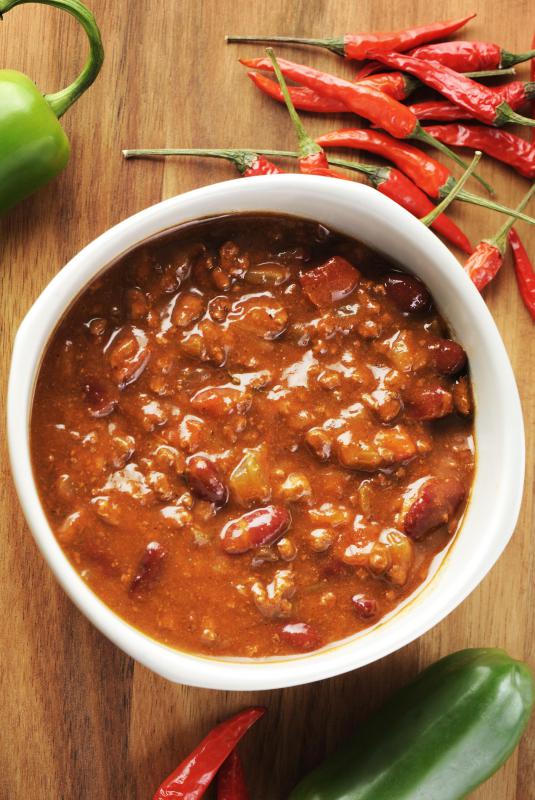 When ulcers are already present, alcoholic drinks and soft drinks should be avoided because they can cause further irritation. Also any foods that are spicy, highly acidic, or contain lots of sodium should be removed from the individual's diet. All of these things can worsen symptoms and prolong the life of the ulcer, and should therefore be avoided until the ulcer is gone.
Besides avoiding these activities, there are additional techniques for treating tongue ulcers. One of the best methods is to simply mix a tablespoon (18.25 g) of salt with a small glass of warm water. From there, the mixture should be swished around inside the person's mouth. It's best to do this process two or three times a day. This should help neutralize the pain and help the ulcer clear up more quickly than it would on its own.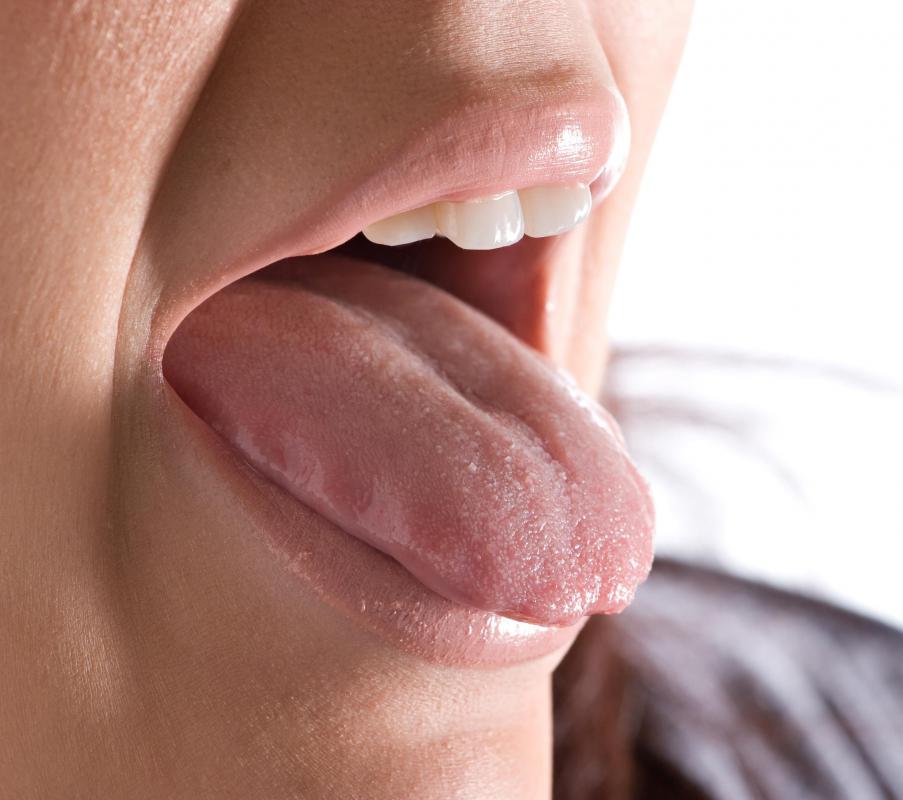 Another common remedy is to create a baking soda paste. This can be done by putting a teaspoon (5 g) of baking soda into one's hand and mixing it with approximately five drops of water. The mixture should then be placed directly onto the ulcers. Like the salt water treatment, this should be done two to three times a day.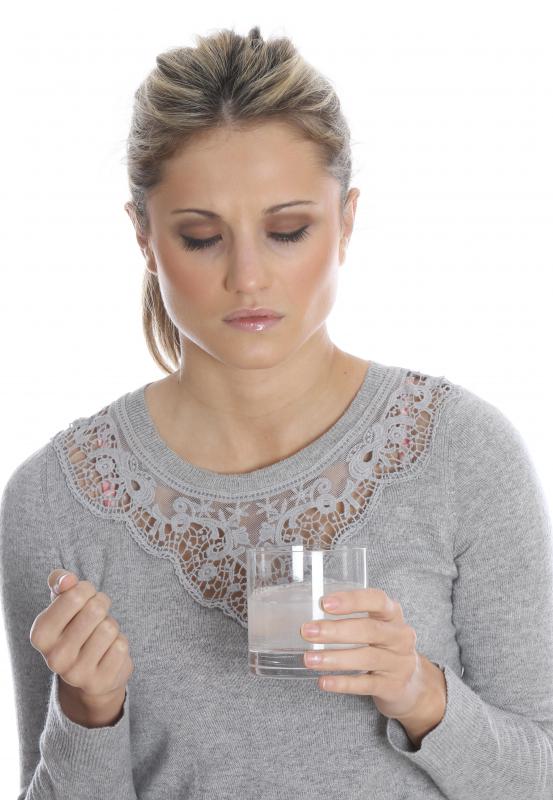 An additional treatment that works well for most people is numbing gel. There are a few varieties on the market that can be purchased over the counter from most pharmacies. These help to efficiently control the pain and can make the ulcers more manageable until they heal. Since each numbing gel is slightly different, one should always follow the instructions on the product purchased. The instructions will give precise directions on the amount to use and how many times a day the gel should applied.