How do I Treat Knee Hyperextension?
Knee hyperextension is a condition in which the knee is straightened beyond the normal limits of the joint. When this happens, the possibility of some type of knee injury is greatly increased. Even a mild and momentary bend of this type can result in straining knee ligaments, especially the anterior cruciate ligament, or ACL. The main focus of treating knee hyperextension involves relieving the unnatural stress at once, as well as minimizing swelling and inflammation. In some cases, surgery may be needed if the knee ligaments are badly damaged.
In the event that knee hyperextension occurs due to some type of exercise or an accident that bends the knee in an awkward position, there is a good chance that one or more ligaments will be strained or possibly torn. Swelling is likely to begin immediately, which only places additional stress on the already damaged ligaments. Applying ice as quickly as possible will help to reduce the swelling, and also help to ease the pain that is probably shooting up and down the leg.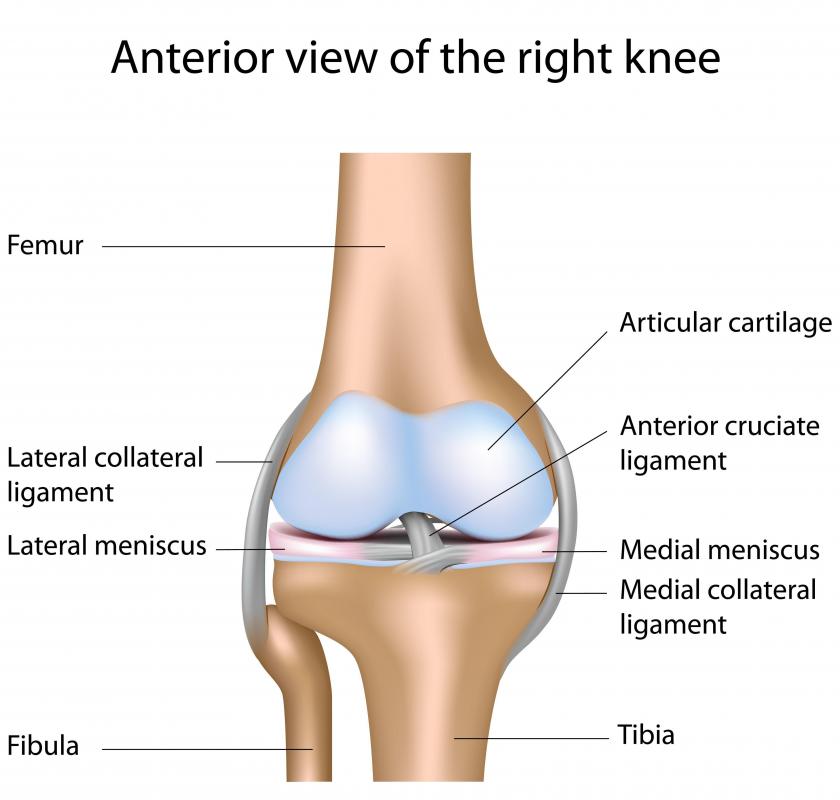 After applying ice, it is important to seek medical attention as quickly as possible. A physician can assess the damage, often with the use of X-rays or some type of scanning equipment. Depending on the severity of the damage, it may be possible to prescribe anti-inflammatory medications and apply a compression bandage that will hold the kneecap and ligaments in place while the damage heals. If the damage is severe, however, some type of surgery to reconnect the ligaments may be necessary.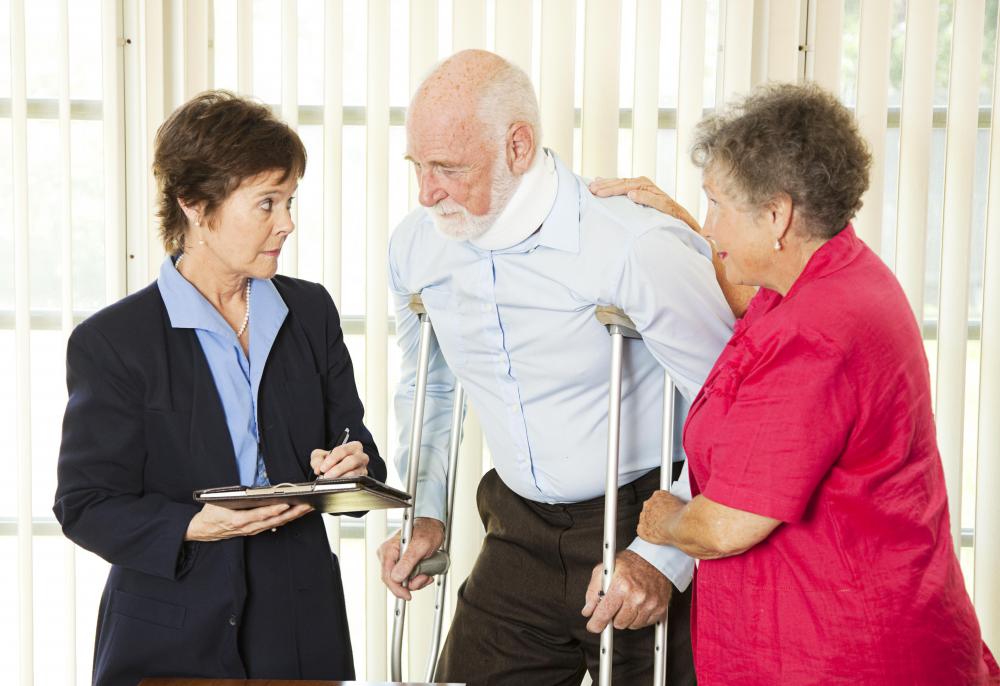 For minor instances of knee hyperextension, a regimen involving the application of ice several times a day, along with taking an over-the-counter anti-inflammatory drug such as ibuprofen, may work very well. Elevating the damaged leg, taking care to provide adequate support for the knee joint, will also expedite the healing process. Keeping weight off the leg for a few days will also make a big difference in the rate of recovery. If you must move about, wearing a compression bandage that is just tight enough to hold the damaged knee in a natural position will help to minimize the stress. Use crutches to get around until your doctor instructs you to begin putting weight back on the leg.
For the most part, the best way to avoid knee hyperextension is to be mindful of the knee posture while walking, standing, or engaging in sports activities. While it is fine for the knee alignment to be straight, far too many people do stand with the bottom portion of the leg extended forward. Posture of this type makes it much easier to overextend the knee in the wrong direction and lead to a hyperextension of the knee joint.