How do I Take a Bath After a C-Section?
Taking a bath after a c-section can be very difficult, especially when it comes to keeping the incision site clean and free from bacteria. In order to have the best results, women who have undergone this type of surgery are typically encouraged to cover the area with plastic wrap or another material that will prevent the incision from being exposed to water and germs. Using proper care when drying after a bath and applying proper bandages are also important steps. Those who notice changes in their c-section incision site after bathing should consult with a physician in order to prevent infection.
When new mothers are attempting to take a bath after a c-section, one of the most important first steps involves covering the incision site. Though there are a number of materials currently on the market that can be used to cover a new c-section incision site, plastic food wrap has actually been found to be most effective. A piece of plastic food wrap should be cut from the roll, making sure that it is large enough to cover the incision site. The plastic wrap can then be placed over the abdomen, and held in place with heavy duty masking tape. In some cases, new mothers may want to consider folding the plastic wrap in half, in order to provide a thicker material with which to cover the incision.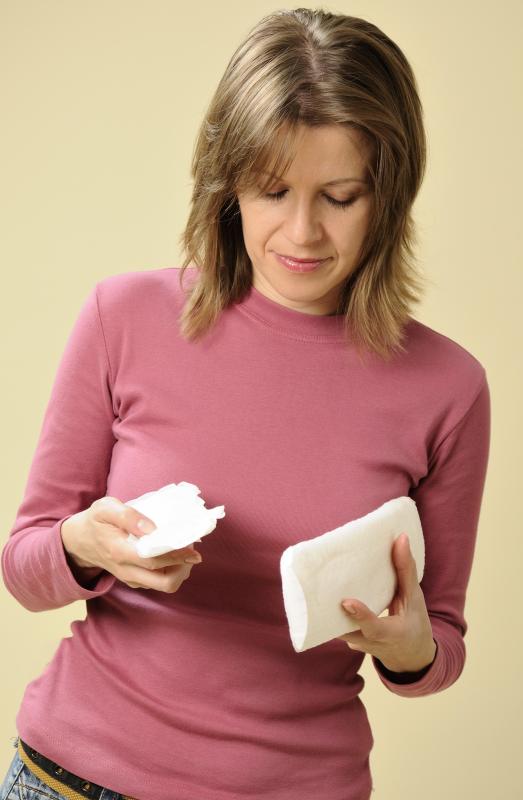 Once the plastic wrap is in place, taking a bath after a c-section is no different from taking one before the procedure. Women can feel free to get their entire bodies wet, though they should take care to avoid keeping the area of the abdomen covered by the plastic wrap under water for an extended period of time, as doing so can cause the tape to loosen, and the incision site to be exposed to contaminants from the water.
Once the bath after a c-section has been completed, the new mother should take some time to make sure that the wound is well cared for. Women who have recently undergone this surgery are typically encouraged to dry the area well after bathing, using a clean, dry towel. In addition, applying new, clean bandages to the incision is especially important for those who are still experiencing draining or leaking from the incision cite. Women who develop any changes in their c-section incision after bathing should contact their physician as soon as possible. Failure to do so can lead to the development of a painful, dangerous infection.