How do I Maintain Customer Loyalty?
A customer is someone who purchases goods or services from a business. Customer loyalty is the customer's commitment to the brand or vendor. There are a variety of steps to maintaining customer loyalty.
One of the most obvious areas in which to work on maintaining customer loyalty has to do with the products or services themselves. A continued high quality of services and/or products goes without saying. Beyond this, understanding the customer's needs sufficiently that you can offer add-ons, enhancements, upgrades, and other ways to add value to purchased items is usually a draw for customers. Having a good sense of a wider range of products that will appeal to your customers is also key in encouraging them to return again and again.
Service plans that help protect a customer's investment are another feature that can help boost customer loyalty. If the service plan is contracted out, then it's essential that the company be reliable, because if not, it will reflect not only on them, but on you as well. Service plans with a range of options, like prior replacement — in which the customer receives a substitute before sending in the purchased item &m dash; or on-site servicing, when applicable, allow customization for a variety of customers.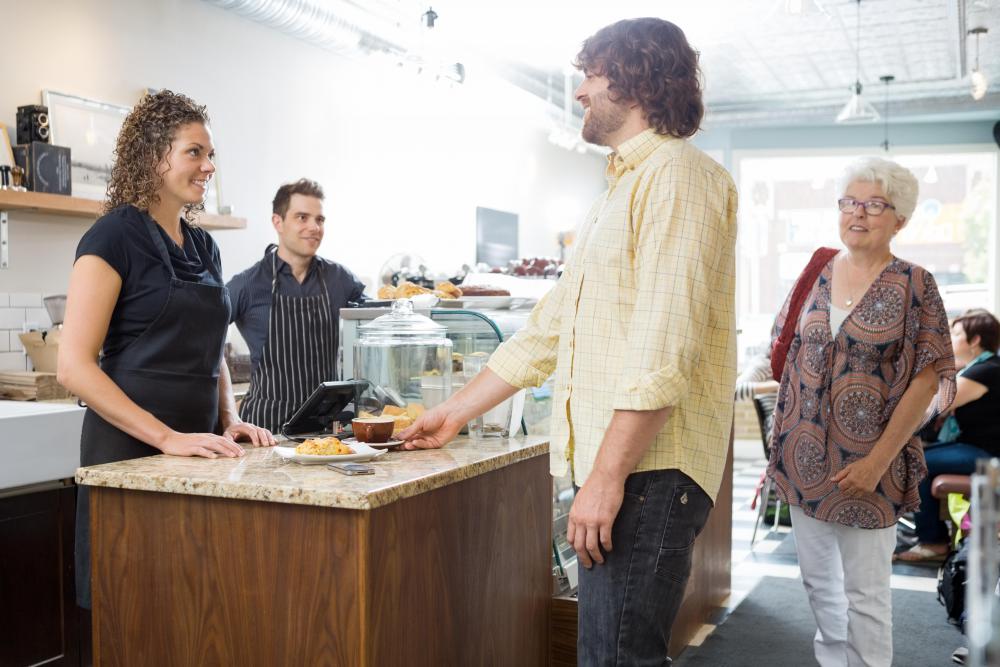 Ease of use is something to look at across the board when considering ways to boost customer loyalty. Websites and store aisles should be easy to navigate, products and services should be easy to find, shopping carts should be easy to use, and products should come in packaging that is easy to open and with clear directions for assembly, if required. In addition, returns should be easy, when they are warranted.
Good communication is a very important element for maintaining customer loyalty. This includes clear policies about shipping, returns, sales, and guarantees, and also well-written and accurate product and service descriptions. Good communication also involves keeping in touch and providing updates that are pertinent, whether about recalls, sales, specials, promotions, or new products that would enhance what the customer has already purchased. There's a fine line between keeping in touch and being annoying to a customer by too frequent content that has to be walked carefully.
Customer service in the age of social networking puts more on the line than ever before. If something's not working properly or as advertised and the customer does not receive timely and competent assistance, your business name and perceived failings could be all over Twitter® and Facebook® before you know it. On the other hand, serve a customer well, and that could be broadcast, as well.
Everyone likes a freebie or a little treat. Incentives for first-time customers, repeat customers, and big-spending customers help to maintain customer loyalty. This could take the form of early information about a sale, a discount coupon, a buy-one-get-one-free promotion, or a buy-nine-get-the-tenth-free promotion.