Although most beginning knitters chose to learn the craft by creating hats and scarves, learning to knit socks is certainly a very useful skill. While you can only use a limited number of hats and scarves, everyone is always in need of cozy new socks! Since there are so many different colors and styles of yarn available, handmade socks can accommodate any preference. You can make simple black dress socks, warm and fuzzy winter socks, or funky striped socks with a colorful rainbow pattern.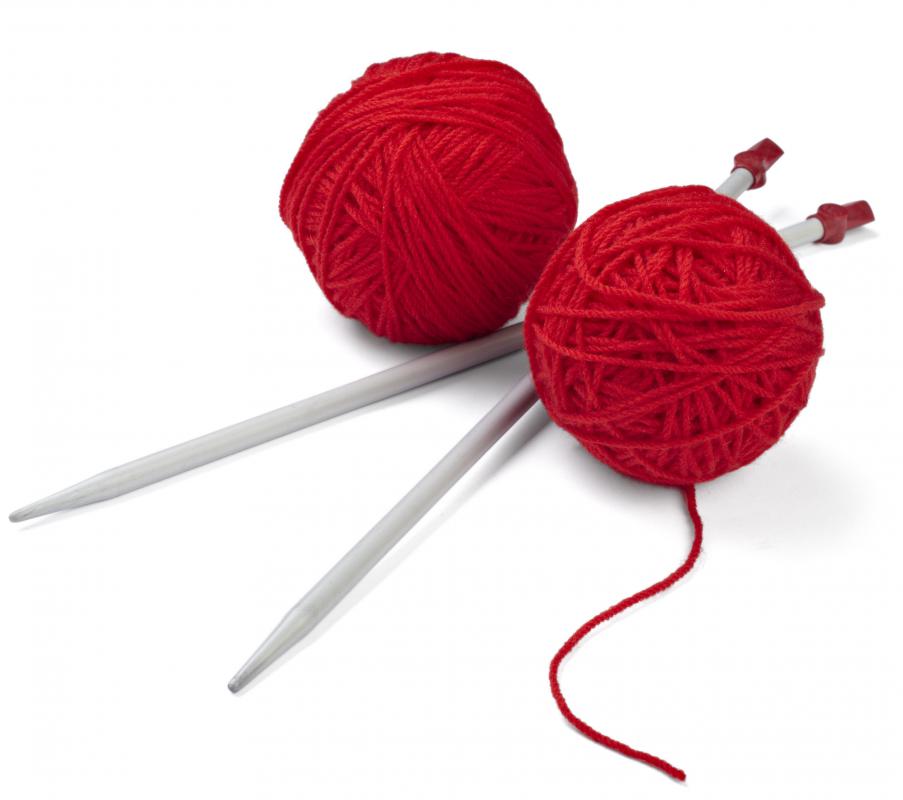 There are a number of different sock patterns available online, but it's generally recommended to start with a basic stockinette stitch sock pattern when making your first pair of knit socks. If you try a pattern that is too complicated for your skill level, you'll end up frustrated long before you're finished with the project. If you want to add pizazz to an easy knitting sock pattern, try knitting the toe and the heel of your sock in a contrasting color.
When making the cuff of your sock, remember that it needs to be a bit stretchy to keep the sock in place on your foot. A knit one, purl one rib—when you cast on an even number of stitches—is a good choice for the cuff of your first knit sock. Alternatively, you may want to try the knit two, purl two rib—which requires a multiple of four stitches.
If you want to make non-skid slipper stocks, simply add a bit of puffy fabric paint to the bottom of the soles. You can make dots, hearts, or stars to add extra decoration. If you're giving handmade knit socks as a gift, you could even write the recipient's name on the bottom as a personal touch.
When learning how to knit socks, the most common errors involve "turning the heel." This part of the sock pattern involves knitting only a few stitches in the row, then turning the sock without finishing the whole row of cast-on stitches. It's very difficult for most novice knitters to visualize the process, so consider checking out an online video tutorial or asking a staff member at the nearest yarn shop for a few pointers on how to correctly knit socks.
Most sock knitting patterns are sized to fit the average adult foot. If the recipient of your knit socks has narrow feet, however, you may find it best to use a size or two smaller of knitting needles when creating the heel flap of the sock. This will also help to make your knitting tighter and stronger, thus creating a longer-wearing sock.