How Do I Choose the Best Yogurt Maker?
In order to choose the best yogurt maker, you need to first consider what your needs are and then purchase one that meets your needs. If you are planning on making yogurt in large quantities, then you will want a large yogurt maker; otherwise, a small unit is more suitable. You can also choose from nonelectric and electric yogurt makers as well as from units that come with several small jars that allow you to make a variety of flavors at once.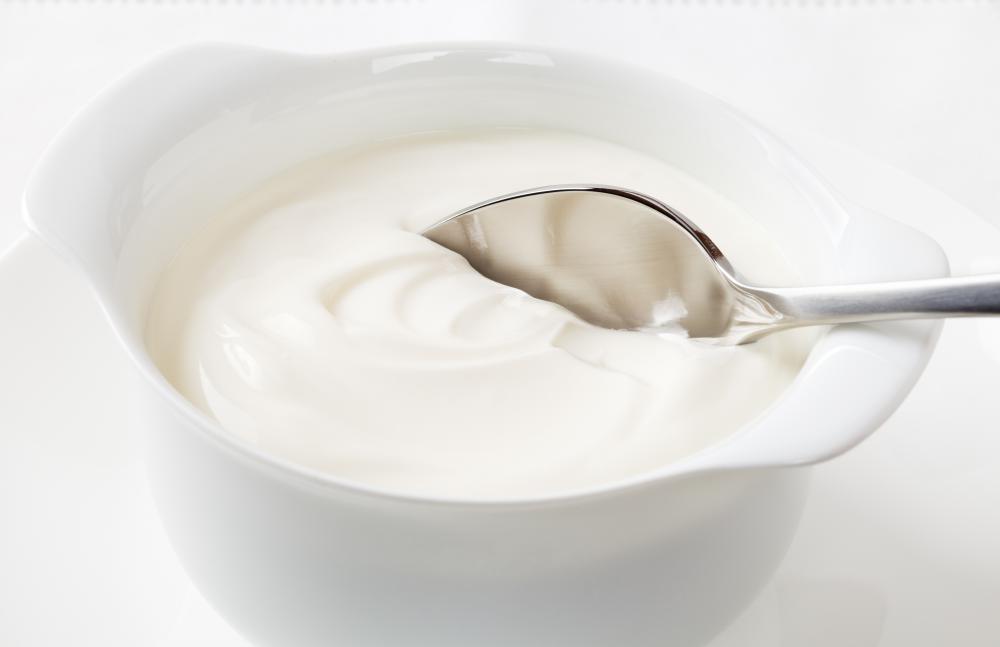 A nonelectric yogurt maker requires hot water to warm the milk so that it can ferment. The milk is poured into a container and then placed into a larger, insulated container along with hot water. These yogurt makers can help reduce the electricity bill and can come in handy on a camping trip. Electric home yogurt makers are able to keep a consistent temperature throughout the fermenting process and often come with timers that shut off automatically once the yogurt is done. In addition, they often have see-through lids that allow you to see the whole yogurt-making process.
To make one type of yogurt at a time, a yogurt maker with a single jar is a good choice. In cases when you need to make different flavors, then a yogurt maker with several smaller jars is more suitable. Making yogurt in smaller jars is also more convenient as you can take the jars with you to work or send them off to school.
There are many frozen yogurt makers on the market that allow you to make tasty frozen treats, including ice cream. Therefore, if frozen treats are a favorite in your home, then one of these might be the best. Other yogurt makers come with containers that can be placed in the freezer as soon as the yogurt is made.
Another thing to consider is the amount of time that you have for making homemade yogurt. Even though they do not require more work, some do take longer to ferment the yogurt than others. Some yogurt makers only require about five hours, while others can take up to eight hours or even longer before the yogurt is ready for consumption.
The price is another thing to pay attention to when purchasing a yogurt maker. Some brands might be cheaper, while others are more expensive, but they may last longer because they are of better quality. Testimonials can be helpful especially if you are shopping online or looking at an unknown brand.