How Do I Choose the Best Wrist Specialist?
Due to the number of possible injuries and conditions that affect the wrist, there can come a time in anyone's life when a wrist specialist is needed. Though not specifically classified as a wrist specialist, a doctor specializing in treating wrist injuries or medical conditions affecting the wrist is most often a hand surgeon. Hand surgeons are orthopedic doctors who specialize in treatment of bone, nerve, and muscle injuries to the wrist and hand and are the ideal specialist to seek out for treatment of hand and wrist problems.
Some of the most common conditions affecting the wrist are carpal tunnel syndrome, ganglion cysts, and acute injuries such as a break or sprain. A wrist specialist may not be necessary for all hand and wrist injuries or medical conditions, but because hand surgeons are specially trained to treat disease and injury of the hand and wrist, many patients may be more comfortable with treatment. While arthritis or a sprain may be treated by a family physician, conditions such as carpal tunnel syndrome require a specialist.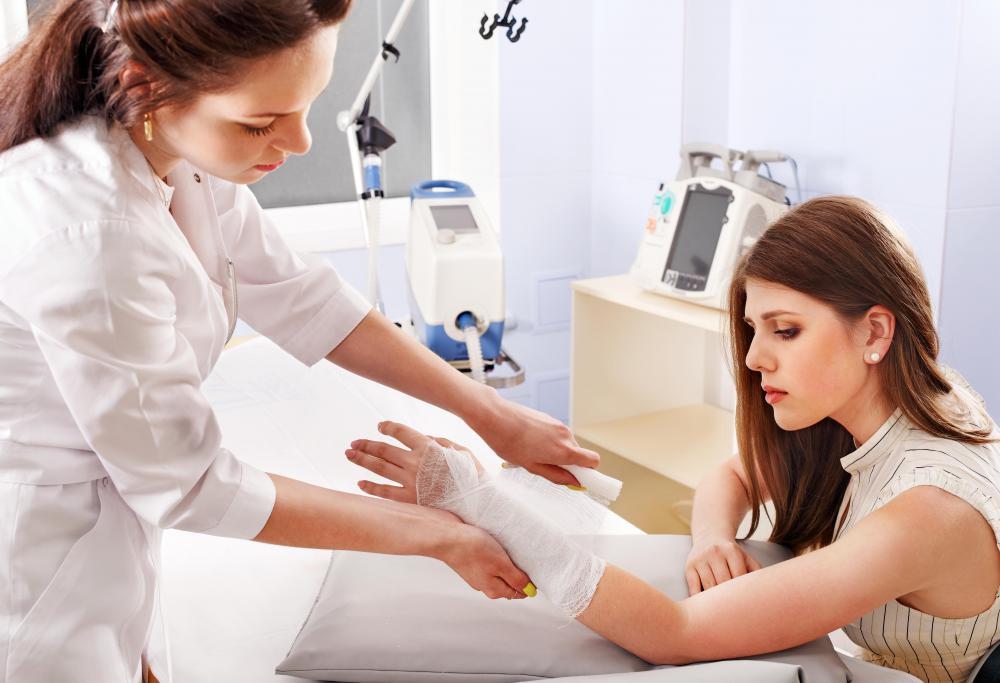 When choosing a wrist specialist, the most important consideration is medical insurance. While most hand surgeons have a contract with a wide variety of insurance providers, patients should always double check before making the first appointment. Whether a patient has been referred to a specific wrist specialist or is going on the personal recommendation of a friend or family member, verifying insurance coverage is essential to funding future medical services from the specialist. Patients seeking a specialist without a referral can always get a list of approved providers from their insurance company.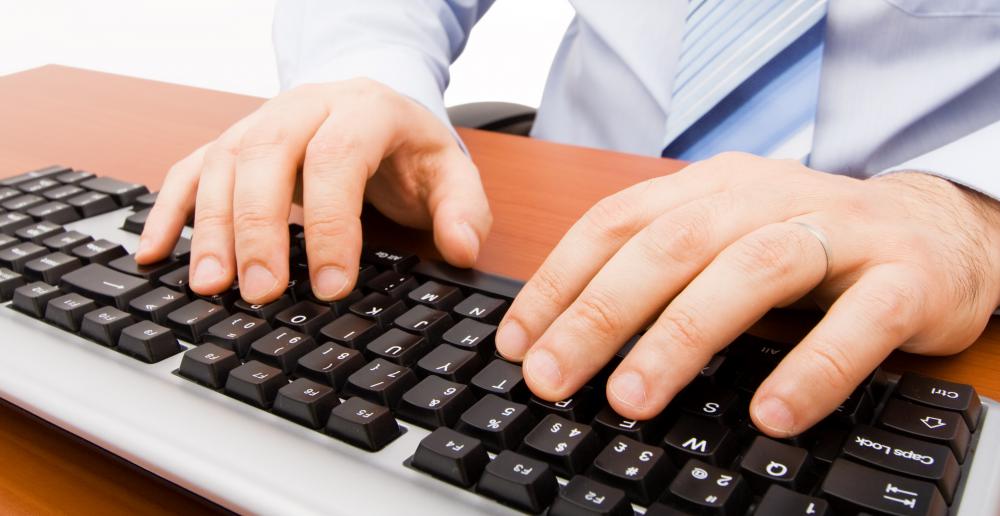 Additional considerations for choosing the best specialist include availability, local privileges, and reputation. Not all doctors are able to take new patients, though another doctor in their practice may. If outpatient surgery is anticipated as part of treatment, make sure the selected physician has privileges to practice at the hospital or surgery center of choice. Scheduling may be another consideration, as some specialists have very rigid schedules and others are more flexible. To help reaffirm confidence in a selected doctor, patients can also check doctors' ratings from other patients online from a number of sources.
It is increasingly becoming more common for patients to assume the responsibility of researching their medical coverage and benefits before undergoing medical treatment. Obviously, emergency situations do not allow for such planning, but in most cases, patients have time to do basic research. In most cases, it's safe to assume that a specialist has the credentials necessary, but it never hurts to verify. It is also acceptable to inquire about a doctor's experience with specific conditions, treatments, and surgical experience. With all of the necessary information verified, patients can more confidently choose the specialist that is right for them.