How do I Choose the Best Winter Cycling Jacket?
A cycling jacket is cut differently than other types of jackets, and is even different from other athletic jackets. When choosing the best winter cycling jacket, be sure to choose the right cut: the back of the jacket should extend low over the lower back and buttocks, since bicycle riders lean forward and a normal jacket will leave the lower back exposed. Aside from the correct cut, a good winter cycling jacket will be waterproof and breathable; some jackets are insulated, but most are not insulated to allow the cyclist to take the less bulky jacket off and stow it easily if necessary.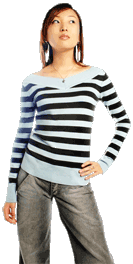 The fit of the winter cycling jacket is of vital importance for comfort and performance. The sleeves should be long enough that they do not ride up when the rider leans forward to grasp the handlebars, and the back of the jacket should extend low on the hips and even onto the buttocks. Choose a winter cycling jacket that features vents, or zippered openings that can be closed during cold weather and opened during warmer temperatures or during intense physical activity. The collar of the jacket should be high enough that it will fit snugly around the neck and chin, and the zipper on the front of the jacket should be high-quality and possibly covered with material to prevent wind from breaking through the zipper.
The decision whether to purchase a winter cycling jacket that is thick or insulated, or whether to purchase one that is thinner is up to the rider. Most winter cycling jacket models are thicker than normal cycling jackets, but still thin enough that they can be rolled up or packed tightly and stored in a cycling jersey should the weather warm up. Insulation can be achieved by wearing several layers underneath the jacket. It may be necessary to choose a jacket that is larger than the size you would wear for a spring riding jacket, due to the layers you may wear underneath.
Consider other features that will make the jacket functional. Some winter cycling jacket models feature reflective piping or designs that will become bright when a car's headlights fall upon them. Such reflective material is a great safety feature built into many cycling jackets. Pockets should be large enough to fit a gloved hand inside, and a pocket across the back of the jacket with a built-in zipper will work well for storing larger items such as an extra layer or some types of food.