How Do I Choose the Best Way to Dry Hair?
Three primary methods are used to dry hair: blow drying, air drying, and towel drying. Blow drying hair makes it temporarily shinier because the hair cuticles are forced to be flatter, but heat styling is damaging to your hair. To have the healthiest hair, the best way to dry hair is to let it air dry without interference from hot air or abrasive towels. Towel drying is bad for your hair because it is too abrasive and wears out or at least roughs up the cuticle, both of which lead to less shiny hair.
Both men and women blow dry their hair to make it straighter, shinier, and have added volume. These benefits are temporary, however, and blow drying frequently makes your ends split faster due to moisture loss and heat damage. If you are particularly fond of these benefits and simply cannot give them up, make sure to use a heat-protection serum before each blow dry and get regular hair cuts to cut off split ends before they split even further up the hair shaft. Taking these actions will minimize the damage done to your hair, but you should still expect some damage, especially if you blow your hair dry every day.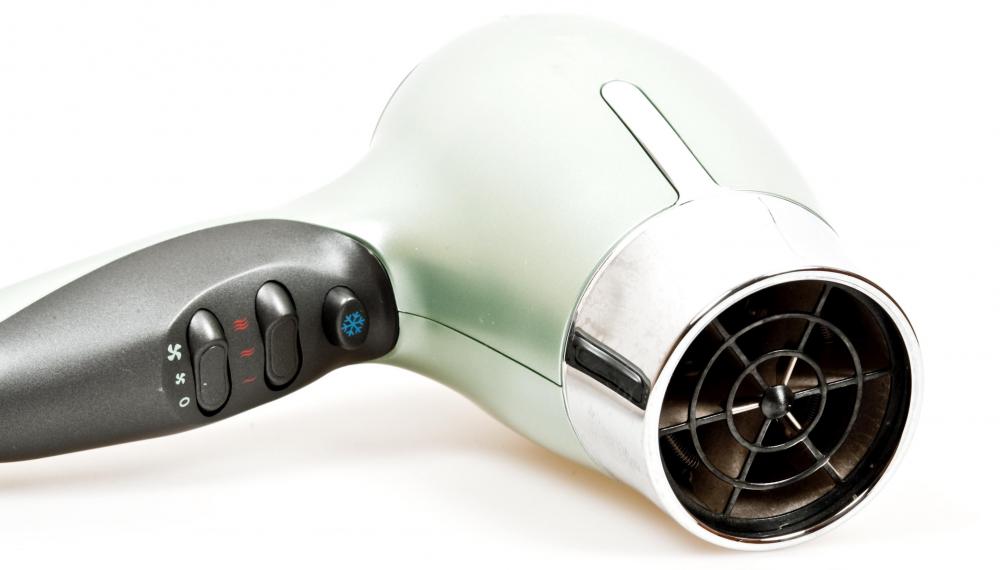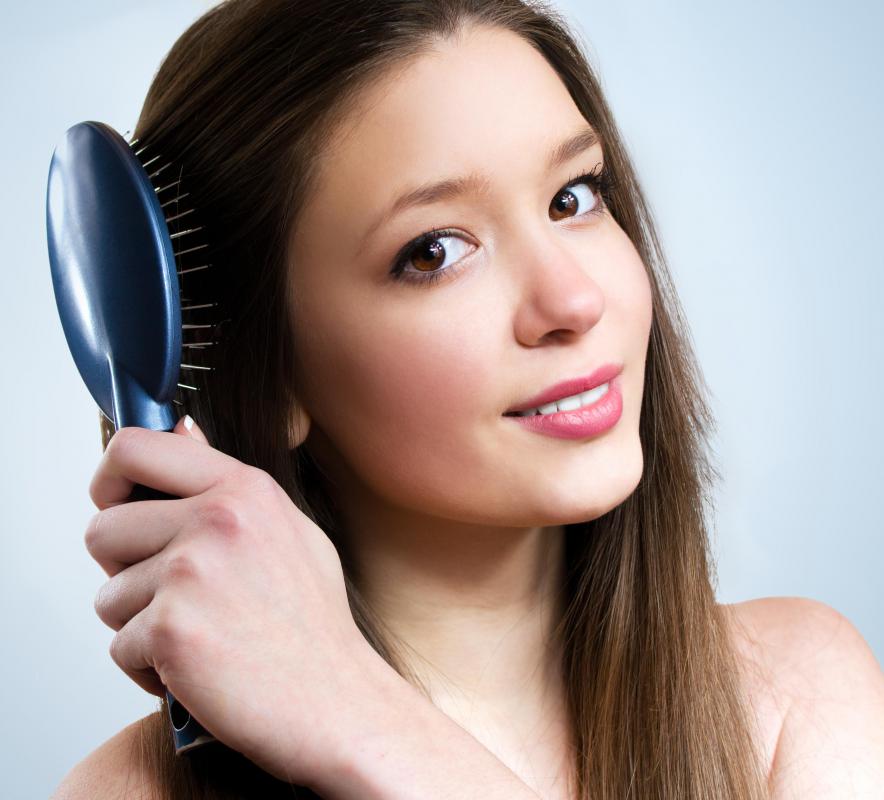 If you are most concerned about having healthy hair, air drying is generally the best way to dry hair. The other methods are all damaging in some way, but air drying is completely natural and lets your hair dry the way it was meant to. Air drying is often recommended for people who have curly hair so as not to break the delicate curls. Applying a leave-in conditioner or serum while the hair is still wet or damp can also help the hair retain its curls and prevent frizz.
Towel drying is generally the best way to dry hair for people who need a quick solution to wet hair but do not care if their hair is not as shiny as it could be. It is possible to gently towel dry hair, but it is still not the best way to dry hair for people who want the healthiest hair. The best method of towel drying is to blot the hair with the towel rather than vigorously rubbing the towel on the hair. Sometimes, especially if you have a lot of hair, it is necessary to use more than one towel to completely dry the hair within a reasonable amount of time.