How Do I Choose the Best Vegetarian Gifts?
Choosing the best gifts for any person requires thinking about what that person enjoys and would like to receive. Consideration and putting yourself in the other person's shoes is almost always the best method for gift giving. Many vegetarians enjoy receiving gifts, such as cooking supplies and cookbooks, that are useful given their dietary restrictions. Vegetarian gifts like subscriptions to vegetarian magazines also sometimes promote the vegetarian identity and, in some cases, a specific ethical standpoint. Not all vegetarians refrain from eating meat for the same reasons, so it is usually best to steer clear of politically loaded gifts unless you know the person well.
Cooking supplies make some of the best vegetarian gifts because vegetarian cooking strategies often require special tools. Dehydrators, sprout-growing devices, and other unique tools show thoughtfulness on the part of the gift giver. Basic cooking supplies, like spices and kitchen tools, are also thoughtful vegetarian gifts because many people who do not eat meat enjoy cooking for themselves to avoid contamination. It is usually a good idea to make sure the person does not already have the cooking item you are purchasing.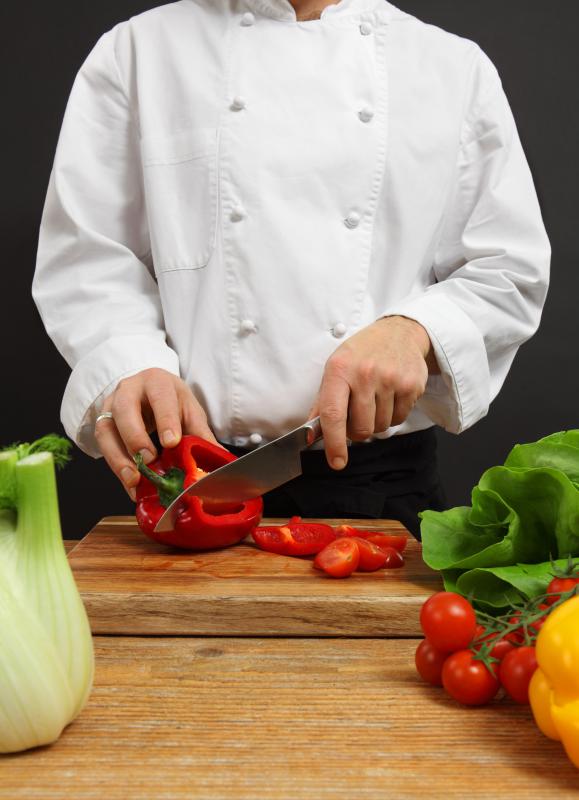 Cookbooks are also great vegetarian gifts, and there are many different books available. Some of these items teach special techniques, and many are themed for specific cultures or holidays. Other books, such as those on vegetarianism in general, can also be great gifts, although it should not be assumed that all vegetarians enjoy reading about vegetarianism. When choosing books, you should think about the recipient's interests in as specific a manner as possible and try to intuit which books he or she might enjoy.
Subscriptions to vegan or vegetarian food magazines can be good vegetarian gifts, as can vegetarian-themed clothing. Many people who adhere to a vegetarian lifestyle also enjoy learning about organic farming and other similar ventures. For health-conscious vegetarians, exercise magazines or tools might be more appropriate. When choosing gifts that do not directly relate to vegetarian food, it is usually important to know why the person is a vegetarian in the first place.
It is important to keep in mind that vegetarianism can extend outside of food choices. Some people do not use items like leather or cosmetics that harm animals. Purchasing vegetarian clothing or personal care items of this type demonstrates thoughtfulness and often does not involve shopping at a specialty store. Many items are vegetarian that are not labeled as such, although it is important to inspect the gift carefully. If the gift is supposed to be small, it is sometimes appropriate to simply give the person specialty vegetarian snacks, particularly if you know what the person enjoys eating.