How do I Choose the Best Teak Coffee Table?
The best teak coffee table for your home should suit the style of your outdoor or indoor living space. Its color and shape should coordinate with your other furniture. Look for a teak coffee table with the maintenance requirements that best meet your expectations for care.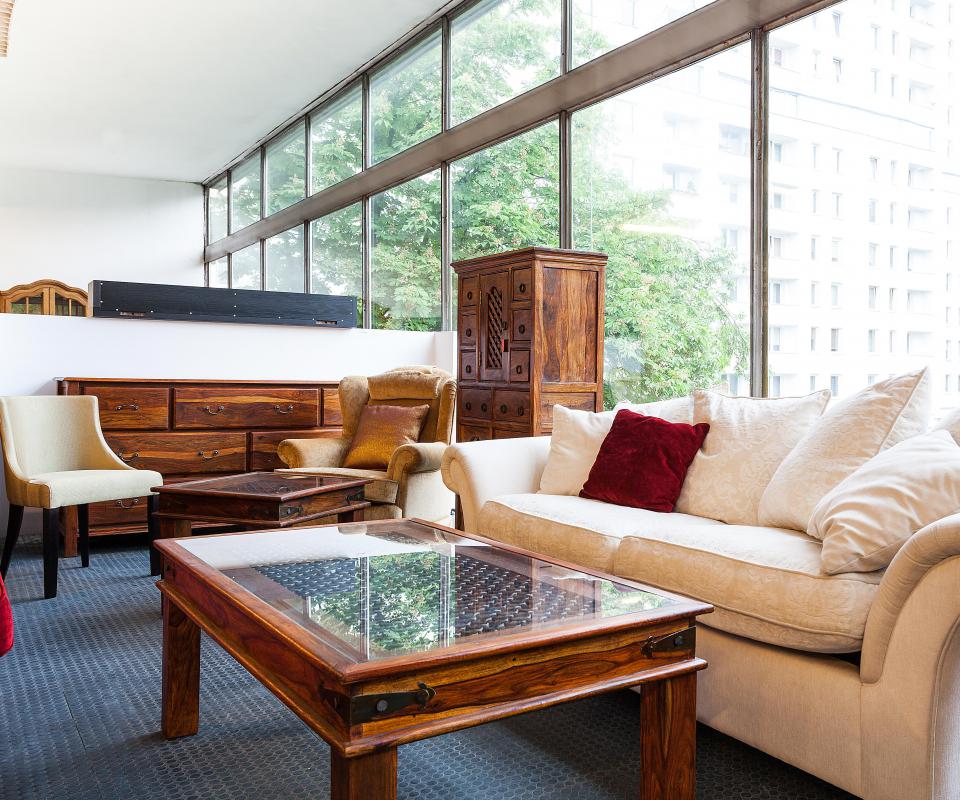 Teak is an extremely durable wood with weather-resistant properties, but some furniture pieces made from it require regular oiling in order to maintain the finish. Teak furniture oil often can be used to remove any scratches or marks as well. Any teak coffee table you buy should come with care instructions; read these closely before deciding whether to purchase the furniture piece.
If you plan on using the teak coffee table outdoors or in an informally decorated room in your home, a rustic style may be the best choice. Reclaimed teak coffee tables often have natural burl slab tops with a tree trunk-like base. The base may be flush with the ground or raised by branches that have been formed into table legs. Other kinds of rustic teak tables have cylindrical, natural log-type legs. If your space has a natural theme with leaf or other motifs, a rustic teak table could be the best type for you.
Some teak coffee tables have a slatted rather than solid top. This type of teak coffee table is often used in outdoor living spaces, as it tends to have a more casual looking appeal to it than a plainer style with a solid top. Slatted top teak coffee and dining tables are often round or rectangular.
If you're hoping for a more elegant style, you may want to choose a coffee table with a teak base and a glass top. The glass may not be practical for outdoors though unless it's the safety type that doesn't shatter if broken and it's easy to wipe clean. A teak coffee table with a wooden frame, a lower shelf and a glass inert top can look especially sophisticated in elegantly furnished interiors.
Colonial style teak coffee tables, with turned legs that have rounded sections bordered by straighter areas, can look stately in traditional homes. The color of the teak in the coffee table you choose should coordinate with the basic tone of your other wood furniture, whether that's light, medium or dark in intensity. While most teak coffee table styles are mostly clean lined, some feature carving details. If you don't have a minimalistic decor in your home, such details may add interest to your living room.