How do I Choose the Best Stevia Drinks?
Many consumers looking for an alternative to their favorite sugar-laden drinks often turn to drinks sweetened with stevia, a natural herbal sweetener. Stevia drinks are available in the health food industry as sodas and sports drinks, as well as in many flavored bottled waters. Choosing the best stevia drinks mainly means reading the labels of any drink claiming to use stevia as its main sweetener, as other unnatural sweeteners may also be present in the beverage. To avoid consuming undesired ingredients in stevia drinks, sometimes it is recommended to make drinks at home using only stevia as a sweetener.
Stevia is a sugar substitute used in many natural foods and drinks to help individuals manage blood sugar levels and avoid the excessive calories in sugar. This herb is more sweet than sugar and can be quite bitter, so only a small part of the herb is used to sweeten foods and beverages. Natural stevia drinks contain stevia as its main sweetening agent, but may also combine it with other natural or artificial sweeteners to mask any bitter taste from the herb. Reading the label can help determine which drink to purchase, based on the other ingredients.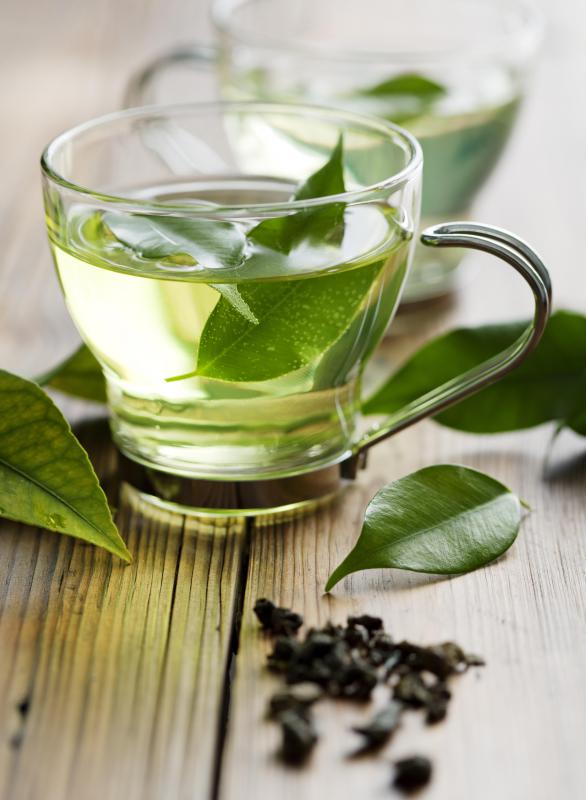 Other sweeteners that may be added to stevia drinks include sugar alcohols or aspartame, an artificial sweetener. Sugar alcohols, like erythritol and xylitol, are often added to drinks containing stevia to help enhance sweetness. As sugar alcohols can have a laxative effect, it is often wise for an individual to know how sensitive he or she is to a certain sugar alcohol. Testing the drink can often help determine the overall effects a sugar alcohol can have on the system of an individual.
If artificial sweeteners or chemical ingredients are added, then this can also help determine whether or not a consumer wants to purchase a particular beverage. Most health-conscious consumers will not want any artificial sweeteners or chemicals of any kind, as would anyone who is allergic to chemical sweeteners or artificial ingredients. Often, it is simpler to make beverages at home, so an individual can know exactly what ingredients the beverage contains. Sparkling water and a flavoring, along with store-bought stevia packets, can help create stevia drinks at home without having to compromise with store-bought stevia drinks.