How do I Choose the Best Replacement Antenna?
Malcolm Tatum
Choosing the right replacement antenna for any device can be somewhat intimidating. Given the wide range of selections found with everything from high definition television antennas to car radio antennas and even ham radio antennas, determining how to choose the best replacement is a confusing process. Fortunately, by looking closely at factors such as signal range, cost, compatibility, and type, it is possible to find the right antenna for any situation.
Range is easily one of the key factors in choosing the right replacement antenna. Ideally, the new antenna will provide at least as much signal coverage as the older unit it is replacing. If the product is not likely to accomplish this minimum goal, then it should be removed from active consideration.

Get started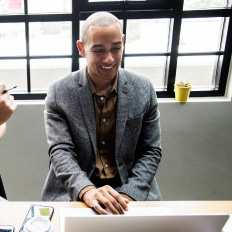 Wikibuy compensates us when you install Wikibuy using the links we provided.
The design and type of the replacement antenna is also important. When considering various options, make sure the device is the right size to fit into the area where it will be installed. The idea is to maintain a reasonable amount of range without creating problems with the deployment and use of the antenna. For example, if the goal is to buy a new TV antenna, and the buyer lives on the first floor of an apartment building, purchasing a bulky outdoor antenna with a wide span is probably not the best approach. Going for an indoor/outdoor model that is omni-directional and roughly the dimensions of a magazine would be a better option that would satisfy both the tenant and the landlord.
Compatibility is a major consideration when it comes to choosing a replacement antenna. While many antennas are designed to work with a wide range of radios, televisions, and other devices, others are designed to function most efficiently with specific brands of specific devices. Confirming that a given unit will work with the device before making a purchase will eliminate a lot of frustration.
As with most purchases, comparing prices is key to choosing the right replacement antenna. Assuming that two antennas offer the same range, will work with the devices involved, and can be installed with equal ease, the obvious choice is to go with the unit that has the lower price tag. While important, the cost should not be the determining factor in choosing a replacement antenna. Following this route is more likely to result in choosing a unit that is of lower quality and ultimately must be replaced. Balancing the price with all other considerations is more likely to result in securing the right antenna for the job, and enjoying that antenna for many years to come.