How do I Choose the Best Remote Holder?
Choosing the right remote holder takes some consideration. People must first think about how many remotes they'll need to place in the holder. Another thought is where the holder should sit for easiest convenience. Décor can be an important deciding factor for some people also.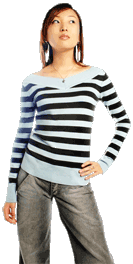 Fortunately, there are many different types of remote holder that people might buy. Some of the most common include the over the couch or chair arm remote caddy, that can store several remotes neatly. Others are simple boxes with a few dividers, which can sit on a tabletop, entertainment center, or be stashed conveniently behind large furniture. An additional option is a wall-mounted remote control holder, or there are some unorthodox solutions to the problem.
On the issue of how many remotes to hold, probably the only problematic choice if there are many remotes is a wall-mounted style. While this may be great for a universal remote, most wall-mounted remote holder types hold only one remote. It would certainly be possible to install a small shelf or cupboard on which to place remotes but this might take a little work. Over the couch arm and box caddies tend to hold at least four and possibly more remotes. In fact some of them have six or more inserts and might be terrific places to put things like game controllers.
Clearly with a single remote, wall-mounted holders can create convenience and they can be chosen in colors that blend easily with décor. There's lots of choice in design of wooden box holders and caddies, and some people even buy their own material and create a caddy that blends perfectly with a sofa or chair. The question of convenient remote placement is of issue, no matter what the style. A caddy tends to be less effective if few people seldom use the chair or couch on which it sits, and the box might have similar issues if it's on a table far removed from the TV viewing area.
To help make the choice on the best remote holder, people should think about TV viewing habits and decide which model will work best. The goal is to access the remote quickly and put it away easily so as not to lose it. A few minutes thinking about how remotes are accessed, used, and replaced in the present often suggest types of holder that are most appropriate.
The issue of design and décor is a big one for some people. They may not want the remote holder out in plain view, or to bring in boxes, shelves or caddies that don't go with anything else. There are lots of ways to get creative with remote holder design.
Remotes could be placed in a big basket the sits on the floor. Ottomans that open may have remote storage, lamp tables might have a drawer, or perhaps people make house rules that say the remote is placed in the TV stand after use. The remote holder is a nice feature, but it isn't absolutely necessary in many homes, and a little thinking may help people determine they've got a perfect way to handle the situation without one.