How Do I Choose the Best Peanut Plant?
One of the most important thing that a person should consider when choosing a peanut plant is what type he wants. Runner peanuts typically have the best flavor, while Virginia peanuts often produce the largest nuts. Spanish peanuts are usually smaller than other peanuts, but they are excellent for making candy and oil. Valencia peanuts, on the other hand, are great for making boiled peanuts and can be harvested a little earlier than other varieties.
Peanuts are different than many other types of nuts, since they are legumes. Growing peanut plants is usually done in warm climates with long growing seasons. In climates with short growing seasons, however, a person can start a peanut plant indoors a few weeks before the last frost date. Choosing the best type of peanut plant to grow generally will depend heavily on the climate in the growing area.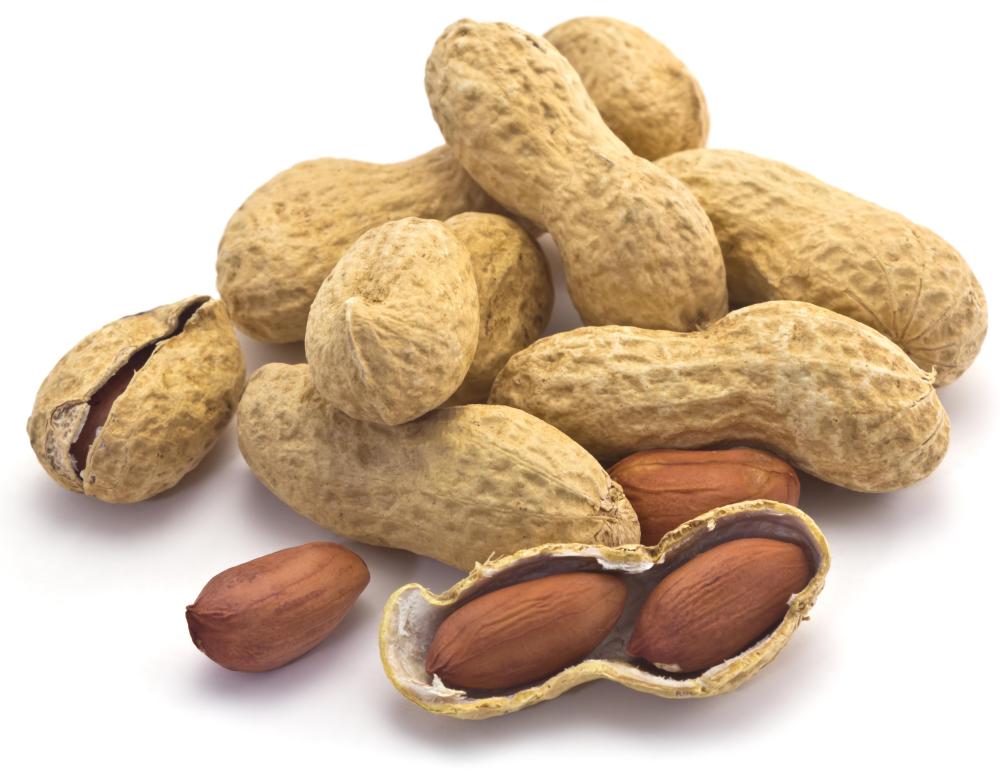 The runner peanut plant is the most widely grown peanut in most parts of the world. Florunner peanuts have been the main variety of runner peanuts since around the middle of the 20th century. Runner peanut plants will usually produce more quality peanuts than any other variety. Roughly half of the runner peanuts grown in the United States are used for making peanut butter.
Individuals who prefer large peanuts should consider purchasing a Virginia peanut plant. The peanuts that grow on this plant are typically larger than those that grow on other peanut varieties. They are often considered ideal for roasting. The majority of the peanuts sold for snacking are Virginia peanuts.
A Spanish peanut plant may be the best option for a person who is looking to grow peanuts for candy making. Spanish peanuts are often used to make peanut brittle and other types of peanut candy. Although these nuts are much smaller, the plants can be grown closer together, resulting in a larger crop. These bright red skinned peanuts also have high oil contents, making them ideal peanuts for making peanut oil.