How Do I Choose the Best Osteoporosis Specialist?
Specific ailments are often best treated by individuals who have specialized training in that particular disorder. Although there might not be healthcare professionals who specialize exclusively in bone-related osteoporosis treatments, certain groups of physicians are likely to be more qualified in diagnosing and providing relief for the disease. In choosing between physicians, a prospective patient's best approach is comprehensive research, because simple questioning about a physician's background and degree of experience in osteoporosis can generate valuable leads. Consultation with former patients, either directly or online, also can yield needed input. A qualified osteoporosis specialist should, above all, be thoroughly knowledgeable about the disease and its treatments.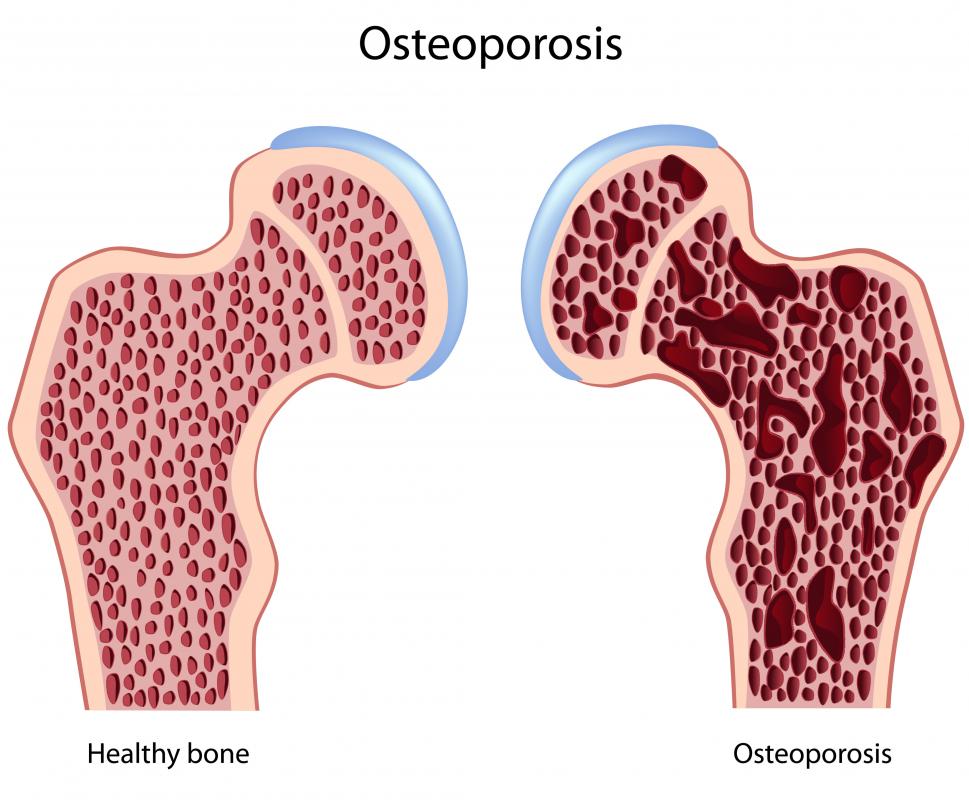 Osteoporosis is a bone disease. More specifically, this disease softens the bones, which creates a higher risk of bone breakage. Medications, exercise and dietary changes are some of the common treatments for osteoporosis.
In many regions, no true osteoporosis specialist exists in the sense of a healthcare professional whose sole focus is treating this particular condition. Rather, many types of doctors might treat osteoporosis. These include rheumatologists, endocrinologists and orthopedists. For a patient who is older, a geriatrician might be an option as well.
Perhaps the most basic step in securing an osteoporosis specialist practitioner is to seek referrals. Family doctors and general care physicians will often work with a wide network of other medical professionals, so asking these experts could prove useful. In some cases, a family physician might have direct experience in treating osteoporosis, which would be invaluable because this doctor is likely to be the most familiar with the patient's medical history and unique circumstances. Medical facilities at academic institutions are another invaluable source of osteoporosis treatment contacts.
Patient referrals for an osteoporosis specialist can be even more helpful. Current or former patients have the most direct and personal interaction with their healthcare providers. If a patient knows someone else who has experienced osteoporosis-related problems, asking about that person's treatment and medical care could lead to a solid selection.
Many online support groups also exist for osteoporosis, and some of these might be exclusive to specific regions. Requesting input and information from these sources is another option, as is searching individual physicians for credentials and potential reviews online. In the United States, for example, the website of the National Osteoporosis Foundation offers a listing of credentialed osteoporosis specialists.
Physicians who treat osteoporosis should have some degree of specialized training in this disease. In addition, if the physician has a private practice, he or she should have a sizable percentage of patients who have been treated for osteoporosis. An osteoporosis specialist also should be familiar with certain terms and techniques, such as bone mass measurement.