How Do I Choose the Best NAPLEX® Books?
Students who want to do well on the North American Pharmacist Licensure Examination or NAPLEX® can select the best preparatory books by understanding how these resources help with the actual content on the test and incorporate effective preparation strategy. The NAPLEX® is an important test for licensing pharmacists in the United States. The North American Boards of Pharmacies, or NABP, governs the administration of this test, and can provide resources on the nature of the examination and what is included.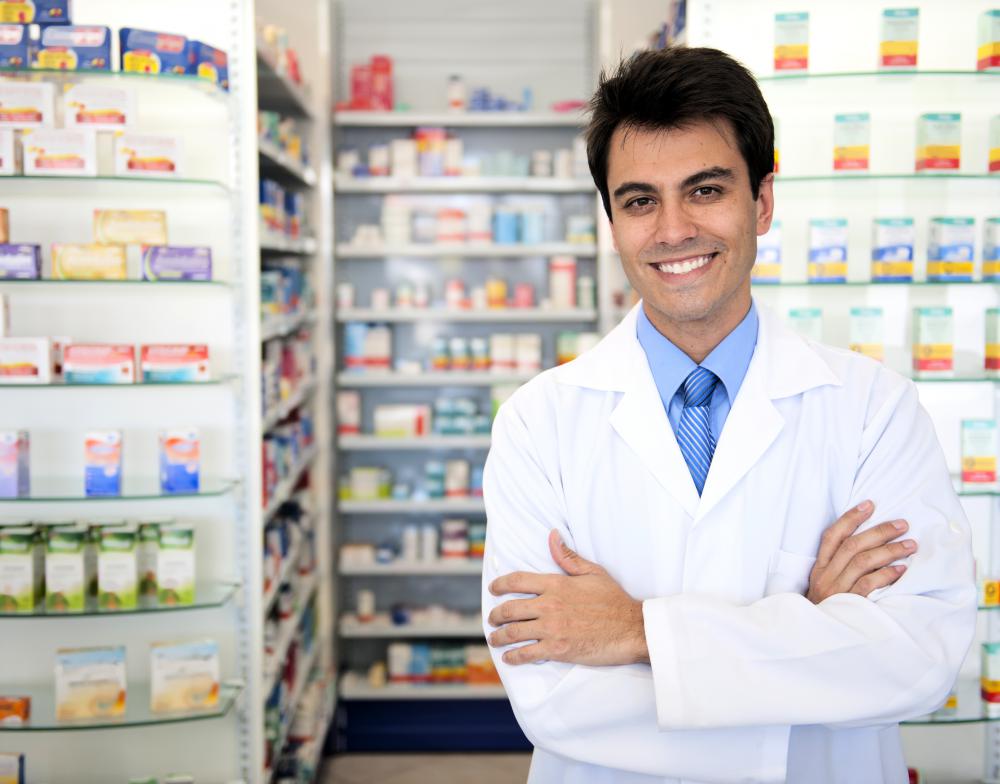 One way to choose the best NAPLEX® books at a glance is to quickly page through and determine whether the book effectively addresses quantitative pharmacology. That is, the student should never forget that there will be math involved, directly or indirectly. Assessing dosages and other tasks include quantitative skill requirements, and an appropriate book should help prepare a student to "measure" drugs and outcomes.
Another method to get better NAPLEX® books is by understanding the three "core criteria" for the test. The NABP has made known the components of the test, and knowing these will get a student closer to a higher score. The three fundamental categories for the NAPLEX® are in measuring and assessing medications and outcomes, preparing and dispensing medications, and using patient health information effectively. These provide a broad-strokes basis for preparation and should be treated in NAPLEX® books.
The best NAPLEX® books go beyond these basics to in-depth details on what is on the test. Again, the NABP has provided a more detailed list of items that are generally treated on the test in the form of "competency statements." It is extremely critical for a NAPLEX® book to effectively cover these standards well. Books that have specific targeting toward competency statements are providing the right kinds of practice for the student.
In addition to looking at the specific content that is in NAPLEX® books and resources, students can get more information from those who have previously taken the test. Web forums and other related networking groups will often include lists of the best rated NAPLEX® books, where previous test takers may have taken an informal poll or voted for their favorites. With good attention to detail, and careful consideration, students can find the best NAPLEX® study books to help them work toward the day of the test.