How do I Choose the Best Microdermabrasion Cloths?
There are quality microdermabrasion cloths on the market that vary in size, price and construction. When trying to choose the best microdermabrasion cloth, you need to consider how often you will be using the cloth, what part of the body you will be exfoliating, what type of skin problems you want to address and how much you are willing to pay. These factors can help you narrow down your choices. Before you make your final selection, it also can be helpful to read customer reviews online for each microdermabrasion cloth you are considering purchasing.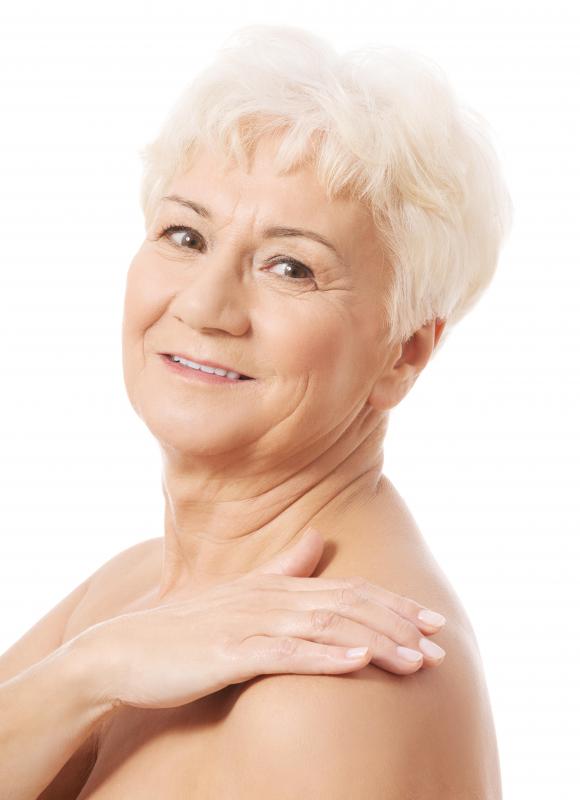 Microdermabrasion cloths are designed to exfoliate the top layer of skin. Regular use of a microdermabrasion cloth can remove dirt, oil and dead skin cells, and it can improve the appearance of scars and wrinkles. Not all microdermabrasion cloths are alike, but they usually are made of a dense fabric that contains microfibers woven together in a tight, intricate pattern. These cloths do not contain micro-crystals, but they are abrasive enough to be considered a dermabrasion product.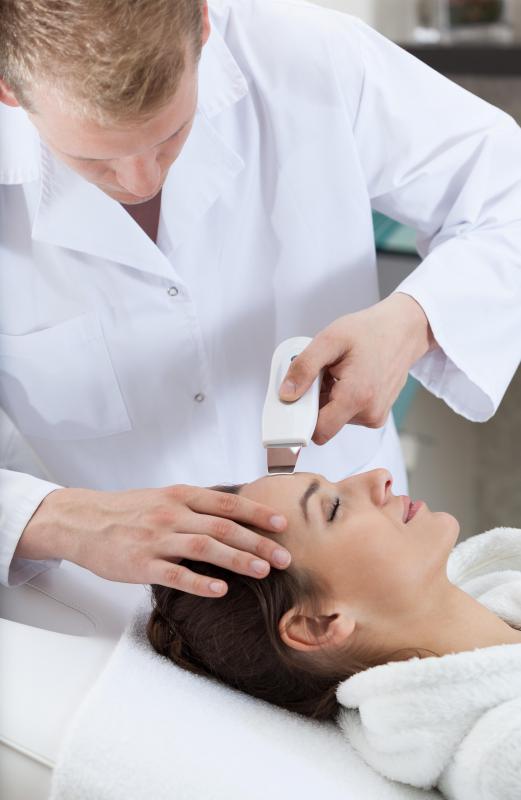 Most microdermabrasion cloths can be used on the entire body, but some cloths are designed specifically for use on the face. When choosing a microdermabrasion cloth, you need to consider how you will be using the product. If you are looking for a full-body microdermabrasion cloth, you might want to consider purchasing a larger cloth. Some manufacturers even offer microdermabrasion cloths in the shape of a mitt that fits over the hand for easier use in the shower. If you plan on using a microdermabrasion cloth to exfoliate your face, a smaller cloth will be a better purchase.
Keep in mind that not all microdermabrasion cloths are meant to be used indefinitely. Some cloths are effective for up to a year when maintained properly. Other cloths are meant to be thrown out after a certain number of uses. When choosing a microdermabrasion cloth, factor in how often you will be using the cloth and select the brand that gives you the best value for your money.
Price undoubtedly will play a role in your selection of a microdermabrasion cloth. Higher-priced cloths usually have some sort of additional benefits: they might last longer, come in a larger size or be easier to use. The question you need to ask yourself is whether these added benefits justify the extra cost.
After you have evaluated the different microdermabrasion cloths available, you can start reading reviews of the products from actual customers. Online reviews will provide the kind of in-depth, practical information that should help answer any remaining questions you might have about the products. You might also want to take note of additional recommendations from online reviewers concerning skin cleansers that can be used in conjunction with microdermabrasion cloths.