How Do I Choose the Best Makeup for a round Face?
Choosing the right makeup for a round face can be very challenging, but it also has many benefits. The right makeup will make the face look thinner and longer, make the cheekbones look more sculpted, and will minimize the roundness to create the illusion of a more oval face shape. Those with round faces should choose two shades of foundation, and use the lighter shade in the middle of the face. Cheeks and cheekbones can be emphasized by placing a light shade of blush on the apples of the cheeks. Wearing a light shade of lipstick is another way to make a round shaped face look less round.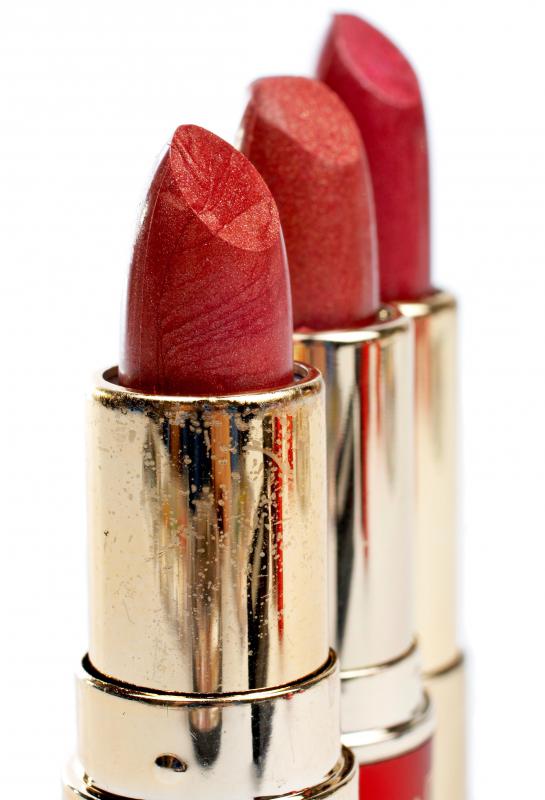 When choosing makeup for a round face, the most important consideration is the foundation, because someone with a round face shape should choose one foundation that is an exact match for her skin tone, and another foundation that is just one shade darker. Place dots of the lighter foundation on the forehead, nose and chin, and blend it into those areas. Next, place dots of the darker foundation on the temples and jaw line, and in the hollows of the cheeks and blend it into those areas. Continue blending the foundations until there is no demarcation line between the two foundations.
Selecting makeup for a round face isn't that difficult. Just remember that using a darker shade of foundation on certain areas of the face will make those areas recede into the background. Using lighter foundation in the middle of the face will draw the eye inward, and will create the optical illusion that the face isn't quite as round. After the foundation has been applied, applying a translucent face powder or mineral face powder all over the entire face will help to set the foundation. The iridescence of mineral face powder will help to emphasize the lighter foundation in the middle of the face even more.
When buying makeup for a round face, keep in mind that a dark shade will recede while light shades emphasize. Using a light shade of blush on the apples of the cheeks will make the cheekbones stand out more, while using a dark shade of blush to the area right under the cheekbones will also help make them more prominent. Lighter shades of lipstick will help draw attention in towards the center of the face. Highly arched or angled brows will also help the face look longer, so to increase the effect, apply a dark eye shadow from the lid to the bowline, and use a light eye shadow right above the crease of the eye.